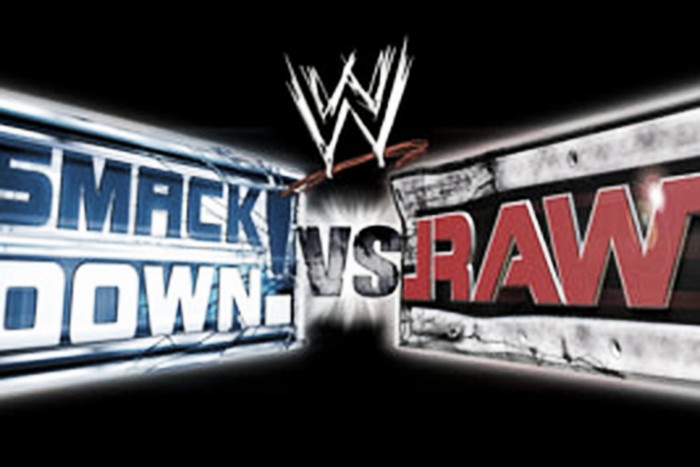 This Sunday at Payback, WWE Chairman, Vince McMahon will announce his decision to grant power of RAW to either his son Shane or his daughter Stephanie. Stephanie and Triple H currently have control of RAW and have been reigning over the WWE as The Authority. Months ago, Shane McMahon made his return to the WWE by interrupting Stephanie's acceptance of the Vincent J McMahon Legacy of Excellence award and announcing that he wants control of Monday Night RAW.
Vince McMahon refused to give in to Shane's demand and stated that in order for him to get control of Monday Night RAW, he would have to beat the Undertaker in a Hell in a Cell at WrestleMania. This really put fans on the fence because on one hand they wanted Shane to win but on the other hand, they didn't want to see the Undertaker lose in his match and on his stage.
Shane didn't win but Vince gave him another chance to get control of RAW anyway. These recent events and years of rumors have given fans the idea that WWE could be bringing back the brand extension. The WWE brand extension changed the way WWE ran its company compared to the glory days of Hulk Hogan, Macho Man Randy Savage and the Fabulous Moolah and provided opportunities for wrestlers after the Monday Night War. While fans wait to see if the rumors are true, they should remember why it started in the first place and realize that it can't happen again.
War is Over … Now what?
By now everyone knows about the great ratings war of the 90s and the demise of WCW. After Vince McMahon purchased World Championship Wrestling and Extreme Championship Wrestling, there really wasn't any competition left. McMahon wiped it out and by doing so, acquired an even bigger roster than he had before. Why let good talent go to waste? McMahon wrote this acquisition into storyline with his children buying the companies and working together to invade WWE. Some may argue that the Invasion was a let down but it was good for what it was.
So now Vince has a company with an over crowded locker room, championship belts that would begin to float from one wrestler to the next, and very little TV time to work every storyline onscreen. Of course this was before Social Media ruled people's lives so Twitter would be no help. Vince McMahon also had to think of something to keep viewers attention.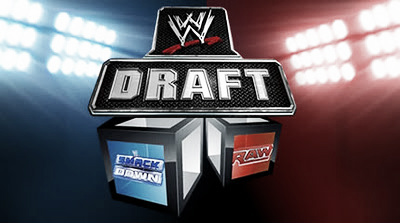 Bring in the Draft
The brand extension started in 2002 with a lottery draft that would determine which wrestlers would perform on either SmackDown or RAW. The lottery would then take place consecutively each year, starting in 2004 until 2011. The two shows would have their own Pay-per-Views but would also share the 'Big Four' and special ppvs that would require both brands' presence.
This seemed to be the solution for everything and it worked. Superstars didn't have to compete like they did during the Attitude Era for screen time and the belts were separated by the brands. It was because of the championship belts that fans were able to decipher which wrestlers would be drafted. If the Intercontinental Champion was drafted to one show then the United States Champion would be drafted to the other. Of course the Women's Champion wasn't a factor until the later years and for the most part, remained on RAW.
Having separate rosters is great for WWE, because then fans aren't seeing the same matches twice a week and the "Jobbers" can actually be given the chance to be taken seriously. With the brand extension, an entire episode of RAW wouldn't be consumed of high status wrestlers defeating those on the low end. Each show would give equal opportunity to every wrestler.
Not the Solution Now
Although the Brand Extension was the solution for WWE after the ratings war, it's not the solution now. In fact the brand extension CAN'T happen now. At one point SmackDown and RAW actually were equals. Each show had a tag team championship, world championship, a mid card and a championship for the women's division. Sadly this came to an end when WWE decided that they were going to unify everything.
First the WWE Tag Team Championship was unified with the World Tag Team Championship. Then the Divas Championship was unified with the Women's Championship when it was decided that the Women's title belt would retire. Next came the WWE and the World Heavyweight Championship. Of course WWE isn't going to unify the United States Championship with the Intercontinental Championship because then that would just be making another world title. (Haha, the United Nations.)
So how can there be a brand extension if there's only one belt for each category in the company. There's only one world title, one women's title and one tag team title. How can there be two separate shows if all the belts are on one? What would the wrestlers have to compete for? WWE just got rid of the Divas Championship and it doesn't look like fans want it back. If wrestlers cross over to the other show to compete for a championship, then what's the point of having a brand extension? Yes that may have been the original plans when the brand extension first began, before Brock Lesnar threw everything aloof, but WWE no longer has all those extra belts that came with WCW and ECW. It would be nice if WWE brought those belts back, but if they don't then the brand extension can't happen.