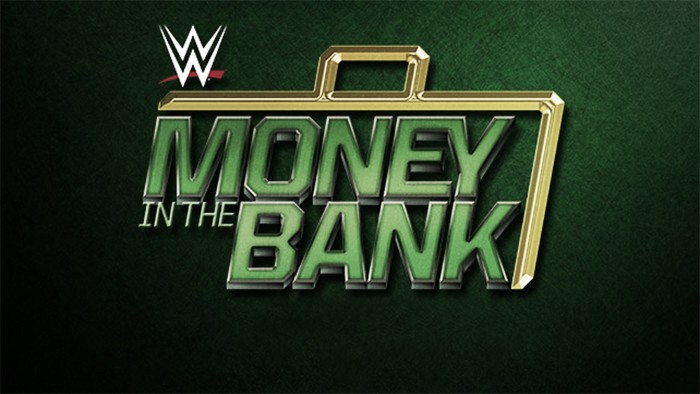 Going into the Money in the Bank Pay Per View the match card is stacked and impressive so let's take a look at the matches and give some predictions.
The Dudley Boyz vs. Lucha Dragons (pre-show)
This match has happened out of nowhere and really doesn't make any sense but it will be a good match and a quick one that will show the skills of how good Sin Cara and Kalisto are, with the Dudley's continuing to put over the younger talent.
Prediction- Lucha Dragons.
The Golden Truth vs. Breezango (pre-show)
This match has a spot? This will be the end of this feud because it has been going on for five months and not many people have got behind it as it's laughable but it's good to see Tyler Breeze on screen. However, Golden Truth will go over.
Prediction- Golden Truth
Dolph Ziggler vs. Baron Corbin
This feud is continuing and this time, it's on the main show and this is the greatest thing to hear because Monday night on RAW it was announced that these two would go at each other on the pre-show. But it hasn't had any build on RAW in three weeks, this is an odd one all the build was on SmackDown the past two weeks and it was cool to see real story on SmackDown.
Prediction- Baron Corbin

Apollo Crews vs. Sheamus
Well, this one was another one that has been moved up from the pre show and thank god as Apollo Crews needs this, he has just been floating around the place since his debut and this will be a showcase of why he is on the main roster. But he has a long way to go as a main stay and Sheamus is going to show him why.
Prediction- Sheamus
Charlotte and Dana Brooke vs. Becky Lynch and Natalya
This match is the most disappointing match on the whole of the card. Why is it a tag match? It doesn't make sense, but here is why this writer thinks it is going down this way. This match is to take Dana off TV until Emma returns and to bring Sasha Banks back on TV to set up the SummerSlam feud.
Prediction- Dana Brooke goes over and Charlotte turns on her.

The New Day vs. The Vaudevillians vs. The Club vs. Enzo Amore and Big Cass (WWE Tag Team Championships)
This match might just be the match of the night with the mix of the amazing tag teams anything can happen but only one team can walk out champions and that's why it isn't the right time to take the tag team titles off the New Day. It is too messy with all the tag teams involved in this match because everyone is so over in the tag division but maybe Enzo and Big Cass will take the gold but this author doesn't think they will just yet, this is just to tease and set up new feuds.
Predictions- New Day

Rusev vs. Titus O'Neil (United States Championship)
This match won't be a very long match, this match will be to start Rusev on his crushing streak again. It doesn't really seem that Titus is really a big threat to his title especially because every time they get face to face Rusev murders him and breaks his spine. Maybe Bob Backland shows up and tells Darren Young that friends in this business mean nothing so he send him down to attack Titus, that is a long shot but please god stop with the split screen.
Prediction- Rusev
John Cena vs. AJ Styles
The dream match, the one that has everyone talking, the one that has shocked the world and keeps taking the breath before they even step in the ring after a bell rings. It doesn't happen after but this could only be better if it was a WrestleMainia main event this has a certain feel and after the shocking actions turning on John Cena and throwing respect out the window. AJ Styles stands alone but everyone needs to remember it isn't his Club it is someone else's, Finn Balor has been talked to show up for months now, will he? We will have to wait and see because anything can happen when the odds are at a high.
Prediction- AJ Styles

Chris Jericho vs. Cesaro vs. Sami Zayn vs. Alberto Del Rio vs. Dean Ambrose vs. Kevin Owens (Money in the Bank)
This Money in the Bank match seems so important and it has been pushed on us to be a big year it will surely live up to the hype because the people who stand in this match. Cesaro might take this but it is to be believed he might have a main roster feud with Sami Zayn. Only two men have any real chance of winning this match and you best believe Dean Ambrose is taking the briefcase back to the Ambrose asylum. But Kevin Owens is hungry and he wants to make more money so he can take care of his family which is something that has pushed him to do things in his career that you would not believe.
Prediction- Dean Ambrose
Roman Reigns vs. Seth Rollins (WWE World Heavyweight Championship)
Brothers are now the most bitter Rivals that needs to come to an end once and for all. Seth Rollins has never been beaten by Roman Reigns and he likes to remind everyone how he brags about it, how he took the chair and laced it into the back of Roman, he thinks he is the greatest and he thinks he is the man. Roman Reigns needs this win to prove he is the guy up against the rest of all the WWE locker room, but these two men need to remember something and they need to think that if they aren't careful the newly crowned Mr. Money in the Bank will show up and just clean house. It is exciting and one that everybody needs to watch this match because it isn't going to suck it isn't going to be Seth carrying Roman this will be hard hitting and a great match.
Prediction- Seth Rollins.