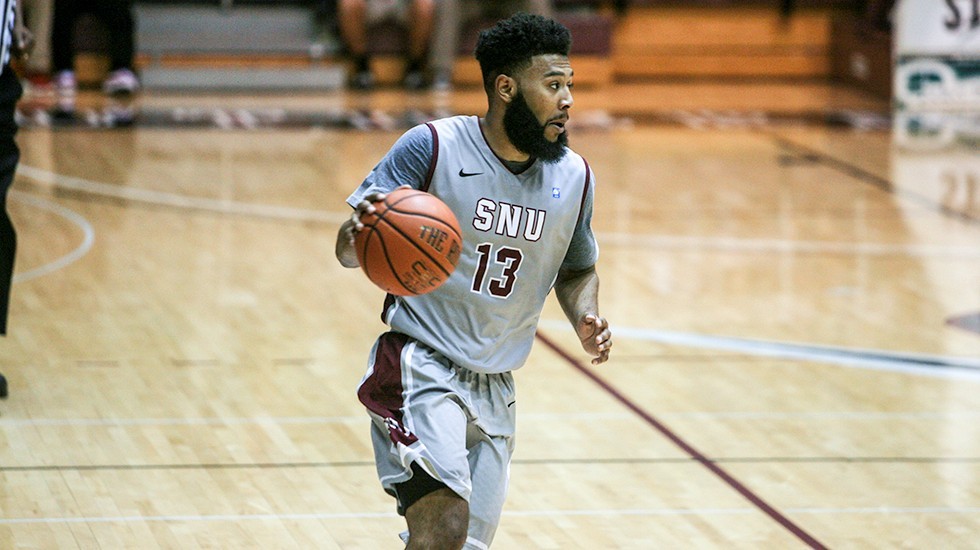 For the second time in his career, point guard C.J. Rodríguez will defend the Capitanes CDMX uniform.
Following a stint in the Mexican Basketball League with Capitanes during the 2019 / 20 season, the Texas native is ready to make his NBA G-League debut.
Background
Carlos Javier was not selected in the 2016 NBA Draft after having a successful college career, attending two different NCAA DII programs in Northern Oklahoma and Southern Nazarene.
Throughout his four years playing College Basketball, Rodríguez played a total of 56 games and averaged 14.34 points per contest along with four rebounds and two assists.
After graduating in 2016, Rodríguez played for Caballos de Coclé from Panama and also went through Deportivo Viedma from Argentina and Mineros de Zacatecas from Mexico.
During the 2021-2022 he played five games with Panama's Caballos de Coclé, averaging 18.4 points per contest, along with 6.4 rebounds, and 6.6 assists.
Although he was born in the United States, Rodríguez has played for the Panama National Team in multiple international competitions.
Capitanes CDMX made Rodríguez' signing official through the team's official social media accounts.
Panamá y Trinidad y Tobago se harán presentes en la @nbagleague

¡Bienvenidos a CAPITANES, CJ y Kadeem!

🃏 • CJ RODRIGUEZ
🌎 • PANAMÁ/EEUU
🏀 • PG

🃏 • KADEEM JACK
🌎 • TRINIDAD Y TOBAGO /EEUU
🏀 • C#YoSoyCapitán pic.twitter.com/EFuylXXjAr

— CAPITANES (@CapitanesCDMX) October 28, 2021
C.J. Rodríguez joins Matt Mooney, Jordan Howard, Justin Reyes, Alfonso McKinnie, Fabián Jaimes, Tyler Davis and Kadeem Jack as the eight players Capitanes CDMX have announced for the upcoming season so far.