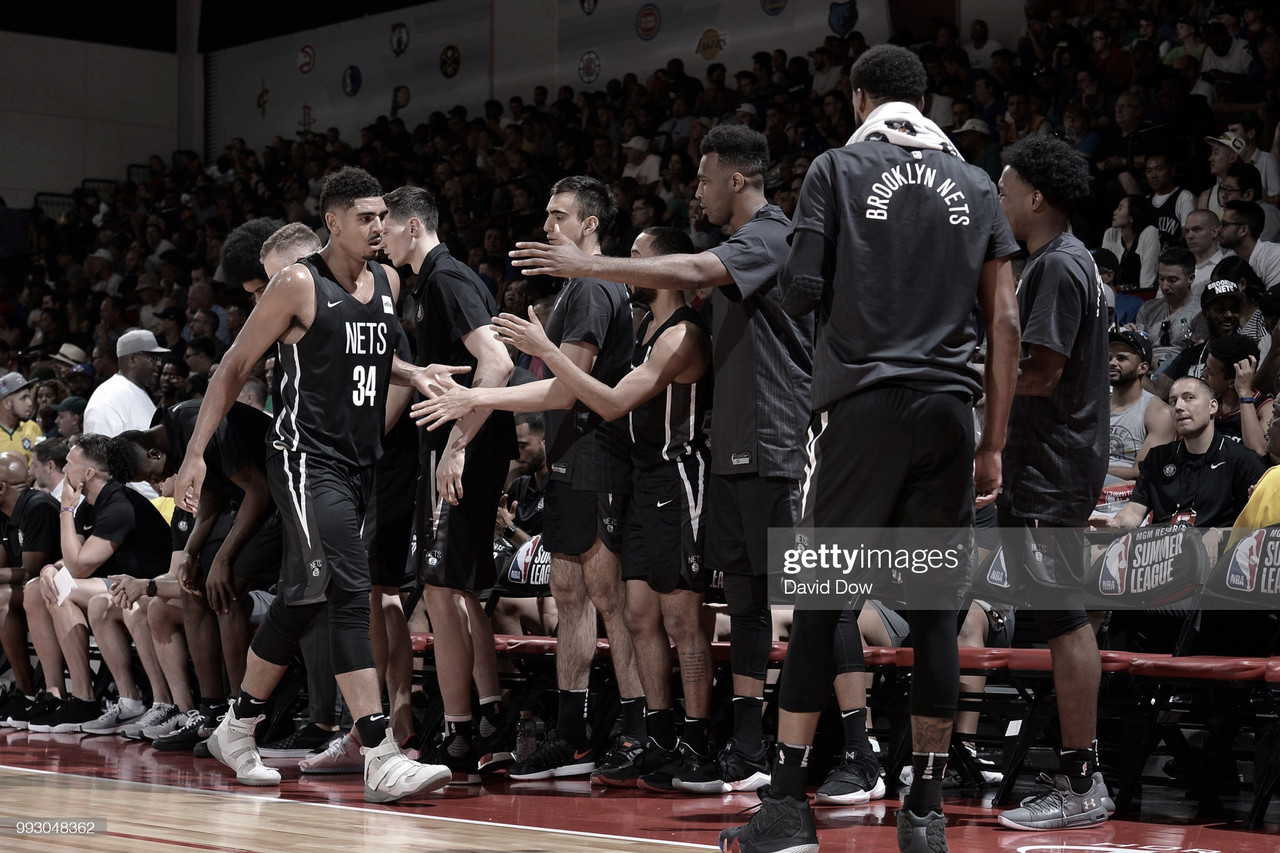 It's a matter of time until Capitanes CDMX make their NBA G-League debut, therefore the team has decided to officially announce their signings ahead of the new season.
Following the announcement of the Matt Mooney trade from the Toronto Raptors 905, Capitanes CDMX has revealed two more players that will compete under Head Coach Ramón Días.
Puerto Rican duo Tyler Davis and Justin Reyes have decided to join Capitanes, as they are set to become the first ever Mexican team to compete in a United States sports league.
They are also both part of the Puerto Rican national team.
Tyler Davis
6'10 Center, Davis went undrafted in the 2018 NBA draft and then joined the Brooklyn Nets for that year's NBA Summer League. Later in the year, he signed a two-way contract with the Oklahoma City Thunder and made his debut on November 18, 2018.
The Texas A&M product also played one season in the Korean Basketball League prior to joining Capitanes.
Un BIG MAN en nuestro primer sobre, nada mal 😉:

🃏 • TYLER DAVIS
🌎 • Puerto Rico 🇵🇷 / EEUU 🇺🇸
🏀 • C

Bienvenido a CAPITANES, Tyler‼️#TylerEsCapitán 💙💛 pic.twitter.com/yBh3vpFHaO

— CAPITANES (@CapitanesCDMX) October 22, 2021
Justin Reyes
The St. Thomas Aquinas product joins the Mexican side after multiple stints in the G-League. The 26 year-old small forward previously played with the Start Lake City Stars and Toronto Raptors 905 respectively.
Across two seasons in the G-League, Reyes has played a total of 57 regular season games, averaging 6.56 points and 3.46 rebounds per contest.
Segundo sobre.... ¡Y nos salió otro boricua!

🔥 Va a estar "a fuego" nuestro roster esta temporada 🔥

🃏 • JUSTIN REYES
🌎 • Puerto Rico 🇵🇷 / EEUU 🇺🇸
🏀 • SF

Bienvenido a CAPITANES, Justin‼️#JustinEsCapitán 💙💛 pic.twitter.com/RQt5i9sI6F

— CAPITANES (@CapitanesCDMX) October 23, 2021
It is remarkable the job done by Capitanes CDMX General Manager Nick Lagios, who has been able to attract players with NBA experience despite some of the difficulties presented.
Capitanes CDMX will kick off a new era in the 2021-22 NBA G League season, as they will face the Memphis Hustle on November 5 at the Landers Center.
☑️ • Últimos detalles pic.twitter.com/xfHtg9ET4w

— CAPITANES (@CapitanesCDMX) October 21, 2021