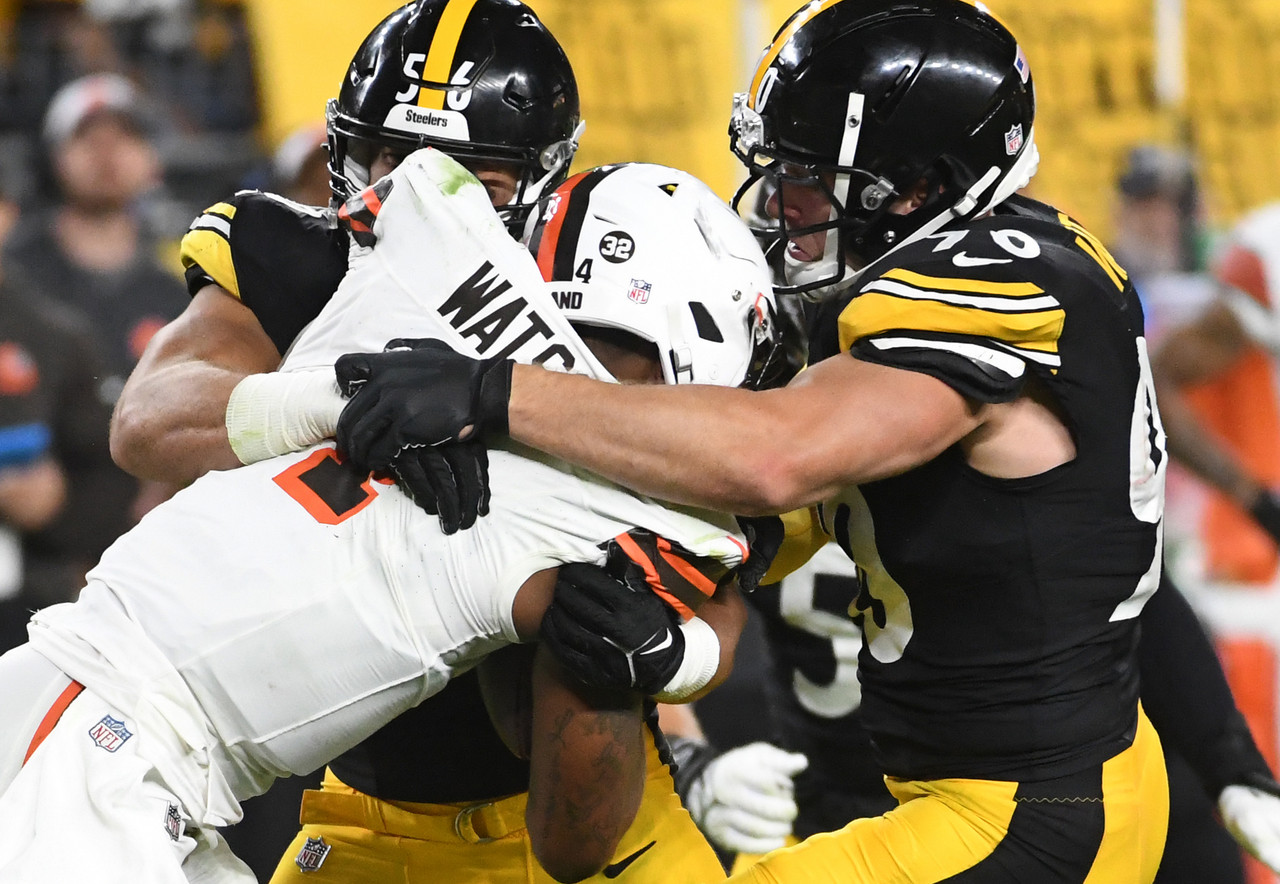 In an unforgettable game by the Steelers' defense, they defeated Cleveland 26-22 to get their first win in Week 2 of the NFL regular season.
The game started with Browns possession, but from the first play the power of Pittsburgh 's defense was noticed with an interception by Alex Highsmith to give the Steelers the first 7 points.
Cleveland tried to tie the game but Pittsburgh 's defense did a great job allowing only 3 points, for the first quarter the Steelers were able to neutralize Cleveland's offense.
It was already in the second quarter when Cleveland scored to turn around the scoreboard and take advantage of the fact that Pittsburgh offensively suffered a lot with offensive series that had to give the ball away very quickly in the game.
The Steelers got closer to the scoreboard with a 71-yard touchdown pass from Pickett to Pickens, which made Acrisure Stadium explode and put the locals close to the scoreboard.
The unfortunate moment came near the end of the second quarter when Nick Chubb suffered a very hard injury in his left knee on a red zone carry, which was confirmed to be a torn ligament that will force him to miss the rest of the season, a player that will undoubtedly be a very hard loss for the Browns.
By the third quarter the Steelers defense showed why it is the Steel Curtain with one of the key plays with a fumble caused by Alex Highsmith for a touchdown by TJ Watt who gave the 7 points that were key to the win for the Pittsburgh Steelers.
Finally the Steelers defeated Cleveland 26-22 to move to 1-1, next week in another edition of Sunday Night Football they will face the visiting Las Vegas Raiders, while Cleveland will host Titans in what will be the first game without star running back Nick Chubb.