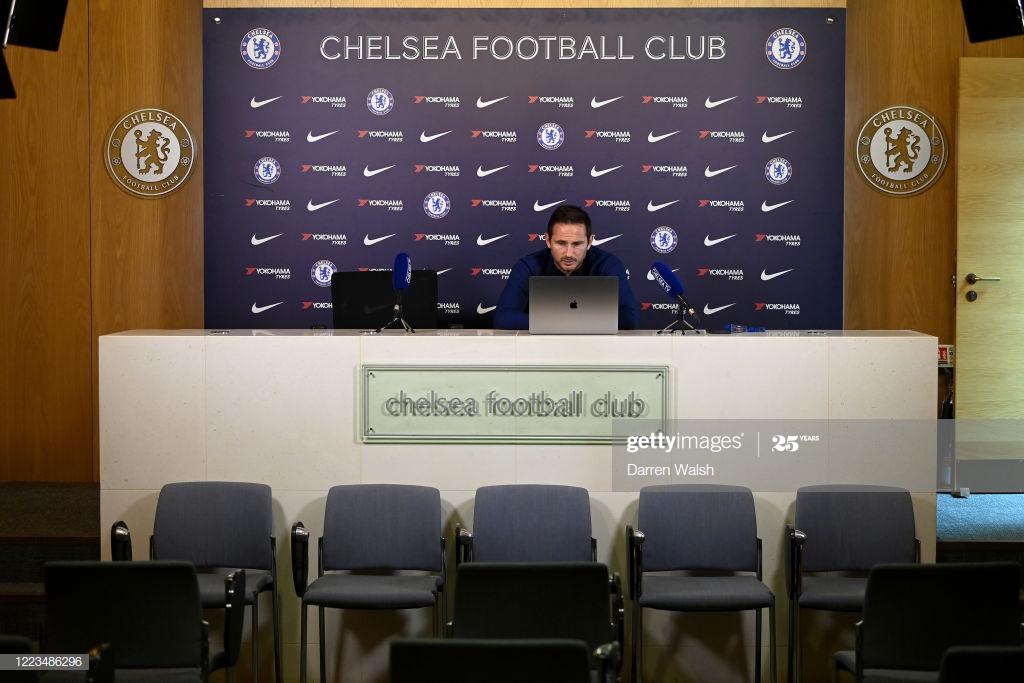 Chelsea was given a lifeline last night as Brendan Rodgers' Leicester were beaten 4-1 by struggling Bournemouth.
The Blues go into the game knowing that Manchester United could go above them tonight should they beat Southampton.
Norwich was officially relegated last weekend following their defeat to West Ham. That should give Chelsea some confidence going into tomorrow's game.
Frank Lampard addressed the media ahead of tomorrow's vital clash.
Earlier this morning, Manchester City had their ban overturned regarding the breach of 'Financial Fair Play' from the years 2012-2016. City was supposed to have a two-year ban from any European competitions. Now that's been overturned, that wipes any chance of the fifth-placed teaming qualifying for the Champions League:
"I was pretty neutral on it, I don't know much about the case, any of the details," stated Lampard. 'I just listened to the result as everyone else did this morning.
"I don't see beyond the games ahead. We want to win them and see if it gets us Champions League football for next season. I was never pinning my hopes on it meaning another team getting in. We worry about ourselves.
"My only concern is the games ahead. We're at a critical stage of the season. Norwich tomorrow, then Liverpool and Wolves in the league. We know what's in front us.
"We know the capability we have in the squad. We have shown this season at lots of different points the reason why we've got into third. Now we need to try to finish the job."
Injury updates
Ahead of tomorrow night, Lampard was asked to give updates regarding injuries and any absentees:
"[N'Golo] Kante's not fit. He has a chance for the semi-final on Sunday.
Andreas Christensen had to come off at half-time [at Sheffield United] with an injury, but he's back in the squad. The rest is as we were."
The Chelsea manager was then asked to give his thoughts on Norwich as a side. Lampard's men are currently unbeaten in four at Stamford Bridge:
"If you don't turn up or don't perform it doesn't matter what momentum you feel you have, but having good home form recently is good for confidence. We have to carry on from the Watford game in particular.
"We have to treat Norwich with utmost respect. They have quality players; a lot of games I have seen them this season they have been unfortunate not to get results. That's the nature of the Premier League, but we are expecting a very tough game."
Several changes
After Saturday's disappointing display at Bramall Lane, which saw two Chelsea players brought off at half time, Lampard spoke about making potential changes to tomorrow's starting eleven:
"What I have got is a group where people are competing to get in the team. There has to be a level whereby if we make mistakes or don't reach the levels we want, people who are working hard in training can come in and offer something the same or better. I also have to think about the freshness of the squad.
"As much as I would like a settled team – and at times this year I would love to pick certain partnerships or units of the team and keep going and keep going - for reasons of where we're at this season that hasn't always been easy."
The Blues are scheduled to kick off at 8:15 pm with a win potentially moving them back into third, should United win tonight.