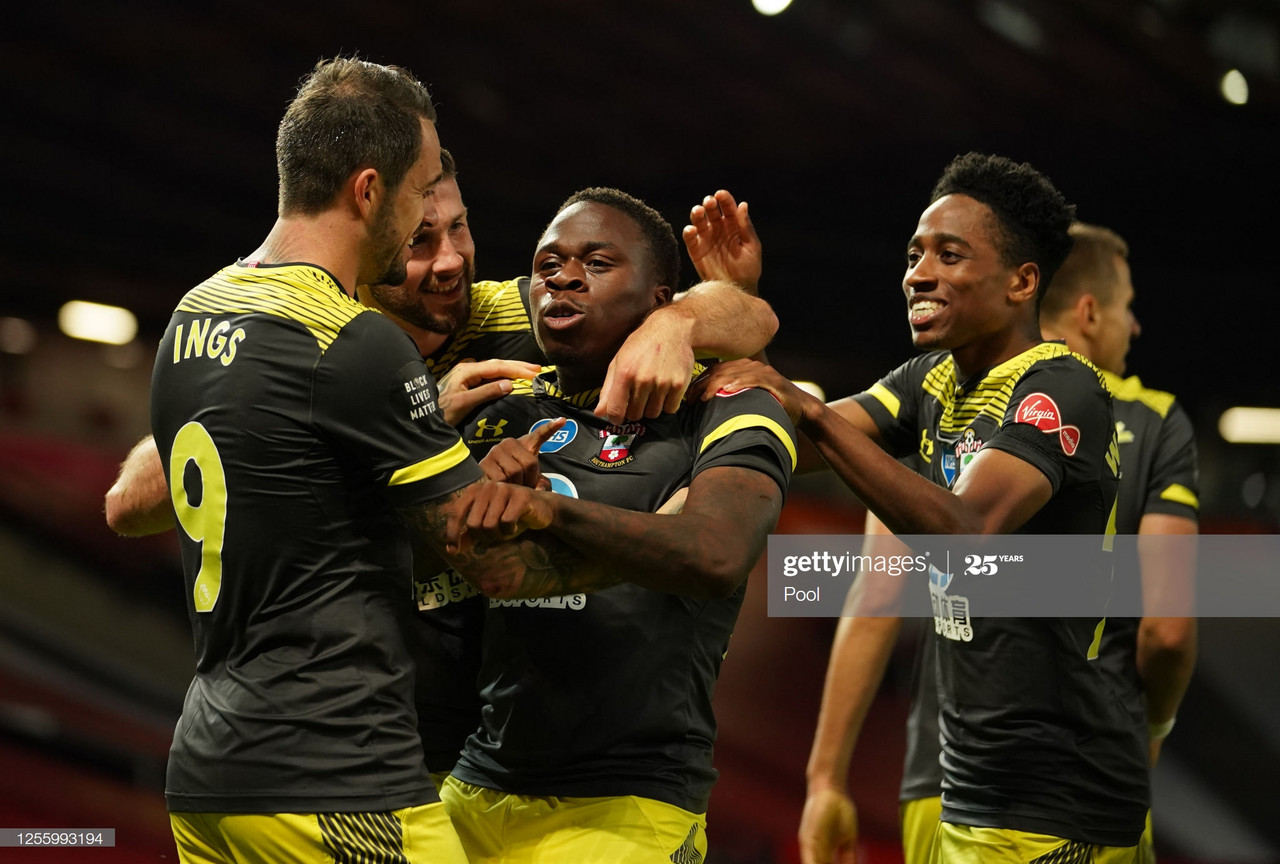 Had Manchester United held on to the three points against Southampton, they would have been valuable ones towards their quest for a Champions League place. Instead, a stoppage-time Saints equaliser prevented United from taking advantage of slip-ups by Leicester City and Chelsea during the weekend.
Ole Gunnar Solskjaer's side now sit in fifth place with three games remaining, the last of which is against Leicester and that could be a shoot-out for the last Champions League spot. Conceding so late against Southampton frustrated Solskjaer but it showed that United need to be stronger in mind and body if they are to continue their development under the Norwegian manager.
United can't afford to switch off
When James Ward-Prowse sent in the corner-kick with 96 minutes on the clock, United were within seconds of moving up to third place in the table. But Jan Bednarek's flick onto the back post where substitute Michael Obafemi was waiting to tap-in exposed a lapse in concentration by the home side.
Whether it was the delivery of pace by the Southampton that caught out the United defence, or that they had just gone down to 10 men after Brandon Williams was forced of having suffered a nasty clash of heads, the home side were left wanting at a crucial moment. Solskjaer would expect his team to be switched on until the final whistle; maybe if Old Trafford had been full, the supporters would not have allowed United to switch off moments before another big victory.
Southampton show United's lapses in defence
The Saints equaliser was not the first time that United's defence had been exposed during the match. When Stuart Armstrong scored the opening goal in the 12th minute, the attack had originated from Danny Ings stealing the ball off a ponderous Paul Pogba, who didn't have his best evening.
It was too easy for Southampton, who were much the better side in the opening quarter-hour, hustling the one area of the United team that may require reinforcements: defence.
That said this was United's 18th game unbeaten and they have a front-three that excites and scores plenty of goals. Their fightback showed mettle with Anthony Martial and Marcus Rashford each scoring their 16th league goals of the season and Mason Greenwood continuing to show that he is a player for the present just as much as the future, even if his playing time needs to be reduced to aid his development.
Romeu was lucky to remain on the pitch
Although United ended the game with 10 men due to injury and lack of available substitutes, Southampton should have been down a player in the first half. Oriel Romeu planted his studs on Greenwood's left ankle which could have caused injury to the 18-year-old. The incident was reviewed by VAR but not deemed worthy of a straight red card.
"I know my ankle would not take that challenge," the United manager said afterwards. "It was a nasty one. My ankle would have gone and I would be out for a month but he [Greenwood] has got strong ankles."
Solskjaer believes his side didn't deserve the win
Solskjaer, however, did not believe that United were worthy of the three points given Southampton's impressive display. "You think you have three points in the bag but we probably didn't deserve three points today," said the Norwegian coach. "Southampton are a good team, they run, and run and chase. We never got into our rhythm today. We played some fantastic football at times. The two goals we scored were very, very good.
"It was the worst time to concede a goal but it happens in football. We have won so many games in that way. It is all part of the learning for this team," he added. "I don't think tiredness was the case. It was just one of those days we did not take our chances and they took theirs."
United are still heading in the right direction and have three games to wrestle a top-four place off one of their challengers but Solskjaer knows better than anyone that there are still improvements needed if they are to get anywhere near to where they were and want to be.