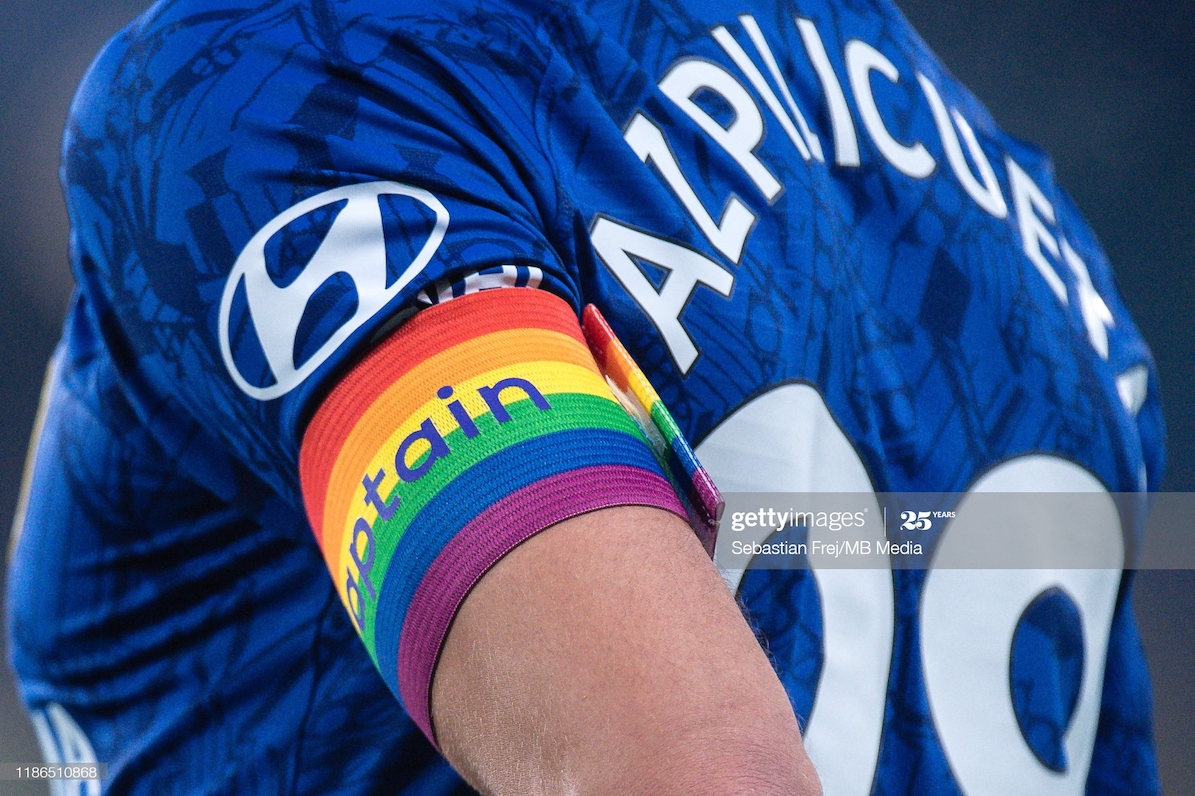 When he limped off with a hamstring injury in the 35th minute of the FA Cup Final with his side leading 1-0, the lack of composure that ensued was arguably no surprise.
In his 386 games for the Blues thus far, as per Transfermarkt, Azpilicueta has guaranteed two things: consistency and composed. One of those rare players able to churn out regular 'seven out of ten' performances that managers crave, his influence on Chelsea sides since then has often gone under the radar.
Since his elevation to team captain in 2018 and club captain a year later, Azpilicueta has embodied everything Chelsea could want in a leader.
Going His Own Way
The yardstick by which all Chelsea's captains are judged by is of course none other than John Terry. Vocal, tenacious, resolute and a colossus in defence, Terry was the epitome of a leader who would demand excellence and, if he didn't get it, would ensure that everyone knew about it. The captain who followed, Gary Cahill, was shaped in the same mould as Terry. Azpilicueta, though, is cut from a different cloth.
More softly spoken and less physically imposing, Azpilicueta uses leadership by example as his modus operandi. Where Terry would tell you what to do, Azpilicueta tends to show you. This has shone through in his seven years at Chelsea as he has consistently been moved positions from left back, to right back to right-sided centre back. Where some players may have complained, Azpilicueta notably got on with the task at hand, applying his talents wherever they were needed.
And this unique trait has translated itself into his position as club leader. Receptive to any request, Azpilicueta is often at the forefront of club campaigns, always willing and able to avail himself for the good of the club. A popular figure amongst fans too, the club captain often engages with supporters on social media and goes the extra mile for their sake. He may have been the club's longest serving player at the time of Cahill's departure but there is no doubt he was the perfect choice to succeed in the main leadership role.
Under threat
When Reece James returned from Wigan having enhanced his reputation, question marks were raised about Azpilicueta's playing role in the side going forward. After a stellar debut season for James, it was remarkable then that Azpilicueta still managed 36 Premier League appearances. Therein lies another quality inherent to the Spaniard: the ability to prove doubters wrong.
James did indeed spend his debut season playing over 30 games at right back in his captain's preferred position. However, the ever available senior professional managed to apply himself wherever asked, playing in three different defensive positions and delivering a standard of performance few in the Chelsea side could claim to have bettered.
When the West London outfit signed former Brazil and PSG captain Thiago Silva recently, reports emerged that he may be considered for the club captaincy. Perhaps surprising given that Azpilicueta has not put a foot wrong, it is similarly understandable given that Silva is very much in the leadership mould of John Terry.
New era, new direction
With a youth revolution in toe and so many exciting new signings, Frank Lampard's era is well underway. Unlike previous eras at the club, though, the leadership demands have shifted.
In the era of Jose Mourinho in the mid-2000s, the Portuguese manager led from the front and Terry's vocal leadership style fell in line with a team brimming full of experienced internationals capable of dealing with harsh words and a heavy hand. This philosophy carried forward for the better part of a decade until Terry's departure in 2017. Now, though, this Chelsea side is brimful of youth, both from within the academy and in the form of Timo Werner, Kai Havertz and Ben Chilwell. The head coach responsible, Lampard, is in his nascence in management too, going into just his third year of management.
Azpilicueta is perfectly positioned to offer a softer, more nuanced approach to leadership as an experienced professional who can lead by example, complementing Lampard's management with a deeply personal understanding of and connection to the football club. As young players are prone to inconsistency, the Spaniard's inherent dependability will serve as the measure for their standards.
He may not be cut from the same cloth as previous great Chelsea leaders but in so many ways Cesar Azpilicueta is precisely the leader that the club needs heading into its bright future.