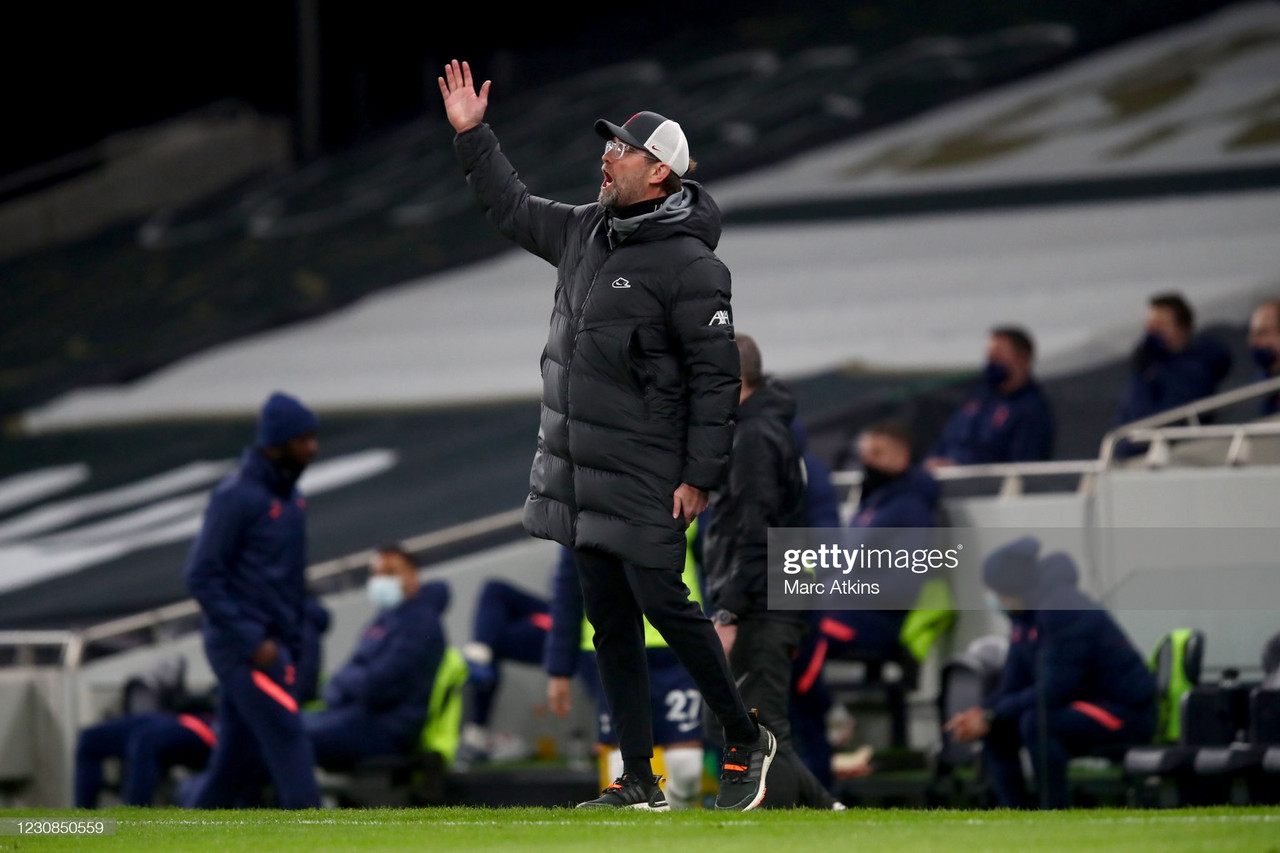 Speaking less than twenty-four hours after the massive 3-1 win against Tottenham Hostpur, Jurgen Klopp was faced with numerous questions regarding the club's transfer business and the necessity to bring in another centre-back, Jordan Henderson and Roberto Firmino's value to the team and going up against another tough opponent.
Will Liverpool sign a defender?
"I don't know, but we will try. It is funny when you all think 'oh, Liverpool will be just fine with the situation and they don't care or try.'
"We need someone who suits the way we play and also works for us financially. We need both.
"The situation on Friday [Matip's injury] didn't make it easier, but we still try to do the right things. If that's possible, we will do it. If not, we won't. We try, but there is nothing to say until something happens. We will see."
Matip and Fabinho's fitness
"After the [Tottenham] game, I was pretty emotional."
"There are still glimpses of hope it is not that serious. We don't know the final result," he added.
Klopp also says there is "no chance" for Fabinho to feature against West Ham this weekend.
Jordan Henderson's importance
Henderson would move fourth in Liverpool's all-time Premier League appearance-makers if he plays against West Ham and Klopp was asked if playing the skipper at centre half takes anything away from the quality of the midfield.
"We don't worry about Nate [Phillips] and Rhys [Williams], but with young players it always has to be the right moment.
"Hendo plays there because he can help us there. He stepped forwards and played the chip for the [first] goal [against Tottenham].
"He will adapt to the position, but he has the personality, the experience and the football that we need in this position."
When told that Roberto Firmino is now 20th in the club's scoring list, Klopp was full of praise for the Brazilian.
"Bobby Firmino scores goals. He will probably be remembered as one of the best goalscorers in the history of the club, which is nice.
"I was pleased for him because it is hard for players when they aren't scoring. The right people have scored the goals, and Trent [Alexander-Arnold], in the last two matches.
"We have spoken a lot about the scoring record in recent times, so it is good now."
Facing the in-form Hammers
David Moyes' West Ham side are unbeaten in six games and would move above the Reds with a win. Klopp spoke highly of his counterpart.
"David Moyes has brought in the right players. They are really exciting, Soucek is scoring goals and Antonio is back.
"I'm really pleased for David, to be honest, after such a long, successful spell at Everton and then maybe the timing was a bit tricky with Manchester United and other clubs.
"The table at this point doesn't mean anything, but it is interesting and he has shown his capability of building good teams."