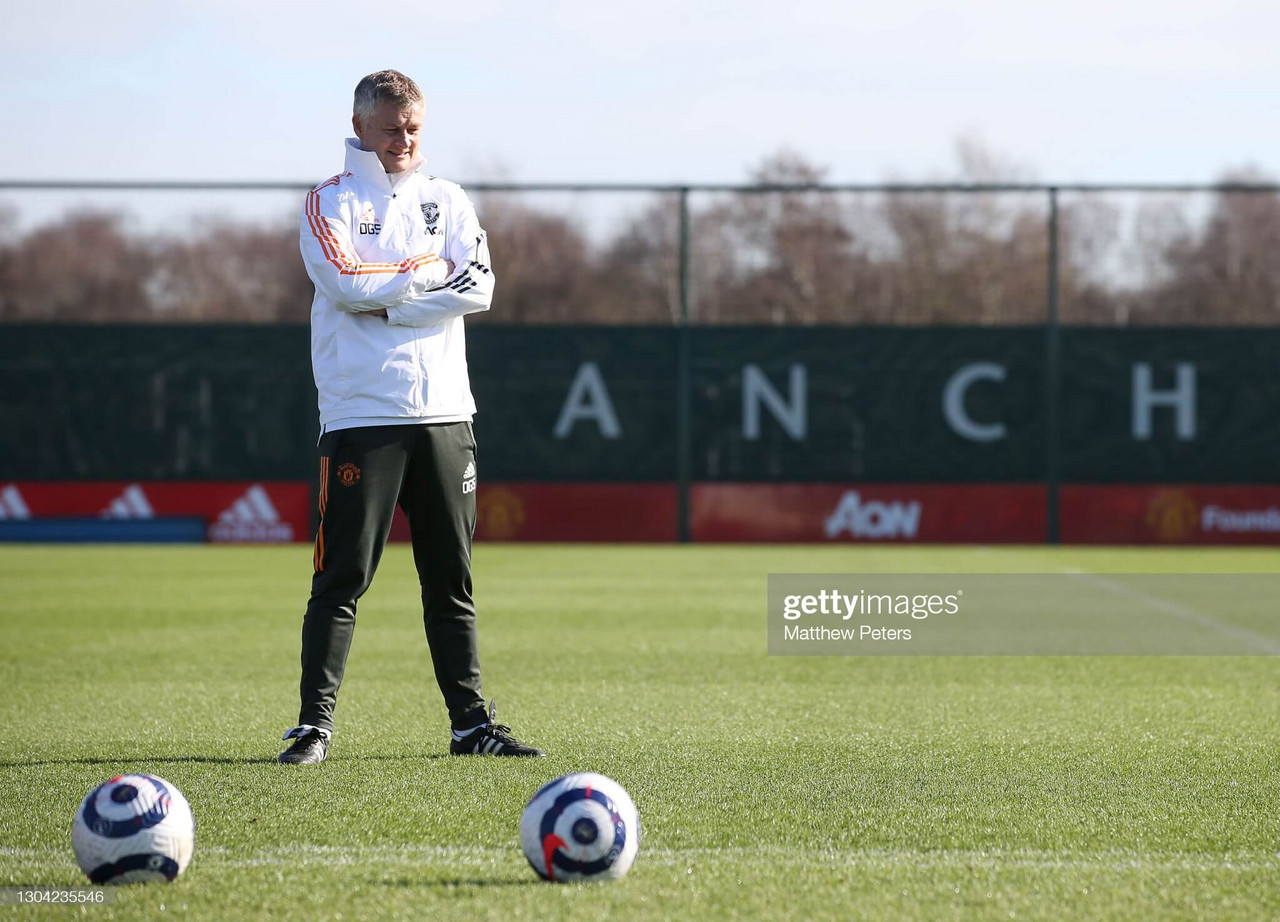 Ole Gunnar Solskjaer faced the press ahead of Manchester United's visit to bitter rivals Chelsea on Sunday.
The clash has grown in importance of late as the battle for a top four spot has intensified.
Chelsea come into the fixture with much better form, something United will need to rectify if they want to take anything away from Stamford Bridge.
Here is what Solskjaer had to say...
On Injuries
Solskjaer confirmed the unavailable members of his squad for Sunday's clash as he continues to manage an injury crisis in the midfield.
He said: "They [Paul Pogba and Scott McTominay] are out. They've not trained, Edinson [Cavani] hasn't trained yet, so I wouldn't be too optimistic about that. but miracles can happen."
"Donny [Van de Beek] trained today and he felt okay after training so hopefully [there is] no reaction. So he should be with us."
He continued: "It was just a tweak [for Dan James]. I need to give him until Saturday or even Sunday so, hopefully, he can shake it off, but I'm not sure."
With the impressive form of both Jorginho and Mateo Kovacic recently, United will need as many members of their midfield available as possible.
On United's Defensive Record
Solskjaer covered the recent concern with United's leaky backline, with the midweek clean sheet coming as a nice surprise to the fans.
Solskjaer said: "The amount of goals we have conceded even though we had 11 in our first three games, those three games almost don't count in my head at the start of the season because we were so far away from being a United team."
He continued: "We need to improve on that [defensive record] and win tighter games too. We've had many games against [Manchester] City and Chelsea, both 0-0, Liverpool 0-0, so we need to get the goals in those games."
United have failed to keep a clean sheet in their last three league games, a record that will need to be rectified should they want a result at 'The Bridge'
On Transfers
Solskjaer discussed United's transfer plans for the summer as the rumour mill kicks into overdrive.
He said: "We look at the squad every window and see what is out there, see what we feel we need. There might be injuries in the squad, there might be different reasons for a change."
"Our transfer plans, of course, we have long-term plans and I feel my squad now is more and more full of younger players that can improve."
He continued: "I have a strong squad, a deep squad. I can't say if it's going to be 'X' amount of signings in the summer. We still look at players and it has to be the right one. It is not the amount of transfers."
On Facing Thomas Tuchel
As he prepares for his fifth encounter with the German mastermind, Solskjaer gave a hint of an idea into his preparations for the match.
He said: "We played against Thomas [Tuchel] four times against PSG and I can't remember if he played the same way twice! He might change it. That is fine."
"He [Tuchel] is one of these coaches, he loves football, he knows his football and the team is very well prepared for every game and every opposition. For me, we have to prepare for all different scenarios."
Solskjaer has won two of his four previous encounters against Tuchel, most famously the 1-3 victory in Paris thanks to a last-minute Marcus Rashford penalty.