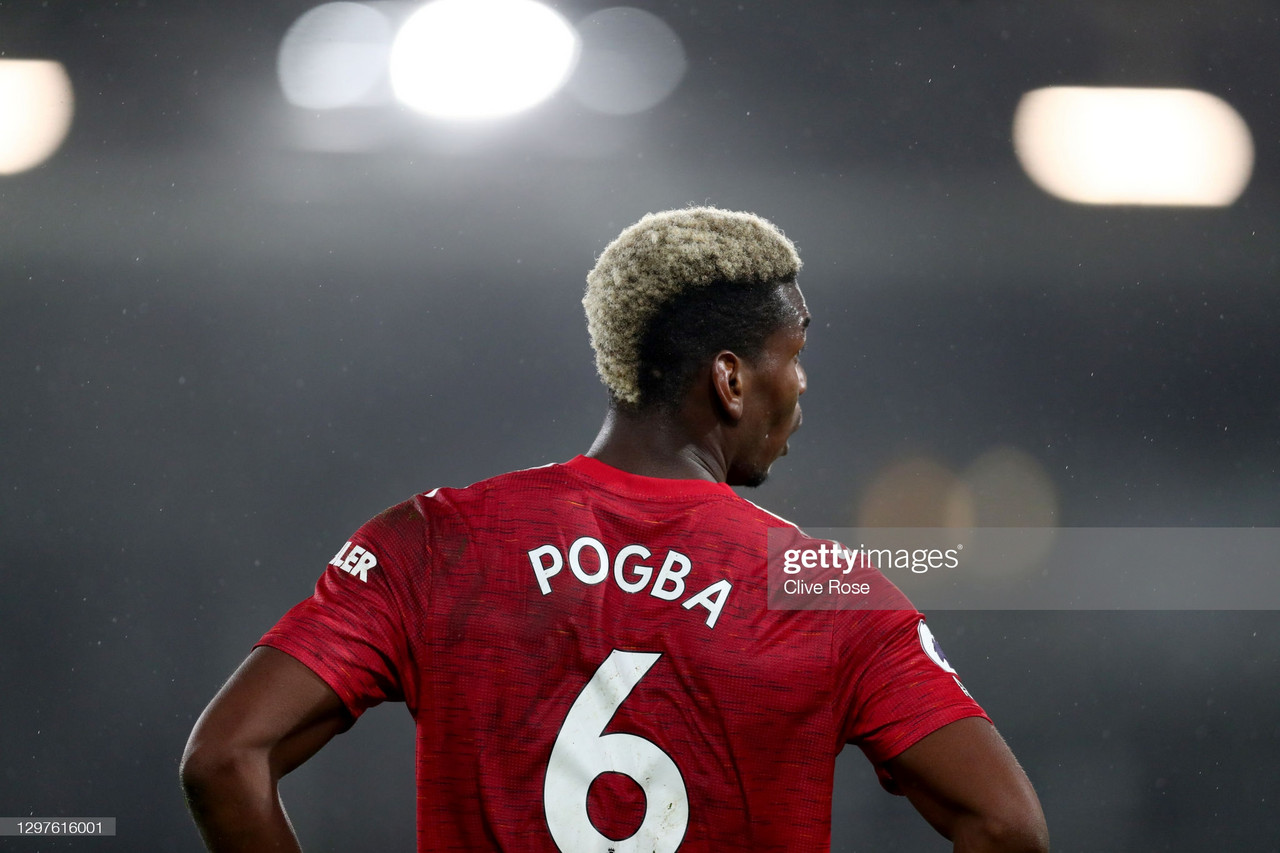 Less than a month ago, Paul Pogba was carrying Manchester United to their first title charge since Sir Alex Ferguson left the club. Now they are seven points behind league leaders and rivals, Manchester City, who also have a game in hand.
Pogba's influence on United's attacking approach has been greatly missed as they struggled to beat West Ham United in the FA Cup and were held to a draw at West Bromwich Albion on Sunday afternoon.
Ole Gunnar Solskjaer's men have had to come from behind numerous times this season and Sunday was no different. United found themselves a goal down less than 90 seconds into the match but this time they were without Pogba, a player who has often been the spark when United needed to light a fire.
In league games against West Ham, Burnley and Fulham - United found themselves in search of a winner. Pogba hammered home a world-class strike at Craven Cottage to secure the three points in an important 2-1 away win. He also volleyed past Burnley's, Nick Pope, which fired his side to the top of the Premier League in January. Pogba kickstarted the comeback against West Ham with a superb goal from long-range which brought United level before eventually beating the Irons 3-1.
United clearly missed Pogba against West Brom
Sunday's poor performance at the Hawthorns was a worrying insight into what life without the World Cup winner could look like for United. Their build-up play at times seemed as though they were stuck on YouTube's 0.5x speed setting. Whilst Solskjaer's men did have a whopping 73% of the possession, they could not create any clear-cut chances.
They were missing someone in the midfield who could drive forward, take on a player or two, or even take a shot from distance. That, someone, was Pogba.
Scott McTominay and Fred have been the go-to midfield partnership for Solskjaer - it is clear that he trusts them. That midfield duo has started in every 'Big Six' clash this season except for one, which was when United were battered at Old Trafford by Tottenham Hotspur 6-1.
With Pogba fit, the midfield setup may have looked similar to the one Solskjaer used against Fulham. He had Fred and Pogba with Bruno Fernandes sitting in front of them. In this formation, they had five more shots than they did on the weekend and had Pogba's extensive range of passing.
At times, they relied on Fernandes against West Brom - who didn't have the best of games by his standards - but he struggled to get a grasp on the game and the Baggies man-marked him well. However, if Pogba was alongside Fernandes, United would have looked more threatening going forward.
If Pogba was to leave, United need a replacement that can start immediately
Pogba's contract at United ends in 2022 and his agent, Mino Raiola, has not been one to shy away from the media when discussing his client's move away from Old Trafford.
In December 2020, Raiola claimed that Pogba's time at United was 'over'.
Raiola stated: "I can say that it's over for Paul Pogba at Manchester United."
Pogba's agent then continued in the interview to express the need to sell the French midfielder in the summer transfer window if United want to get the right price for him: "He has to change teams, he has to change the air. It has a contract that will expire in a year and a half, in the summer of 2022, but I think the best solution for the parties is to sell it to the next market.
"Otherwise, the Old Trafford club, with whom relations are excellent, knows well that they would risk losing him on a free transfer, given that for the moment it is not the player's intention to extend the contract," Raiola said.
United did bring in a midfielder during the last summer transfer window but the truth is Donny van de Beek has not proved to Solskjaer that he is ready to start consistently.
When given the chance at the weekend to change the game, Van de Beek had very little time to have an impact on the game - which was down to the United boss leaving his introduction too late.
Solskjaer has been keen to back the Dutchman and understands he could be a player for the future. But that is not what United will need if Pogba were to leave at the end of the season.
United could be in all sorts of trouble if Pogba departs and they fail to recruit the right signing who can step in and make a difference immediately. Players like Fernandes do not come along every day, but what United will desperately require is a player who can fill the gap Pogba would undoubtedly leave behind. That player would also need to understand how to play in England's top-flight and finally, they would need to play with confidence week-in-week-out.
United's season has stalled since Pogba's injury and they look a shadow of the creative side they were in late 2020.