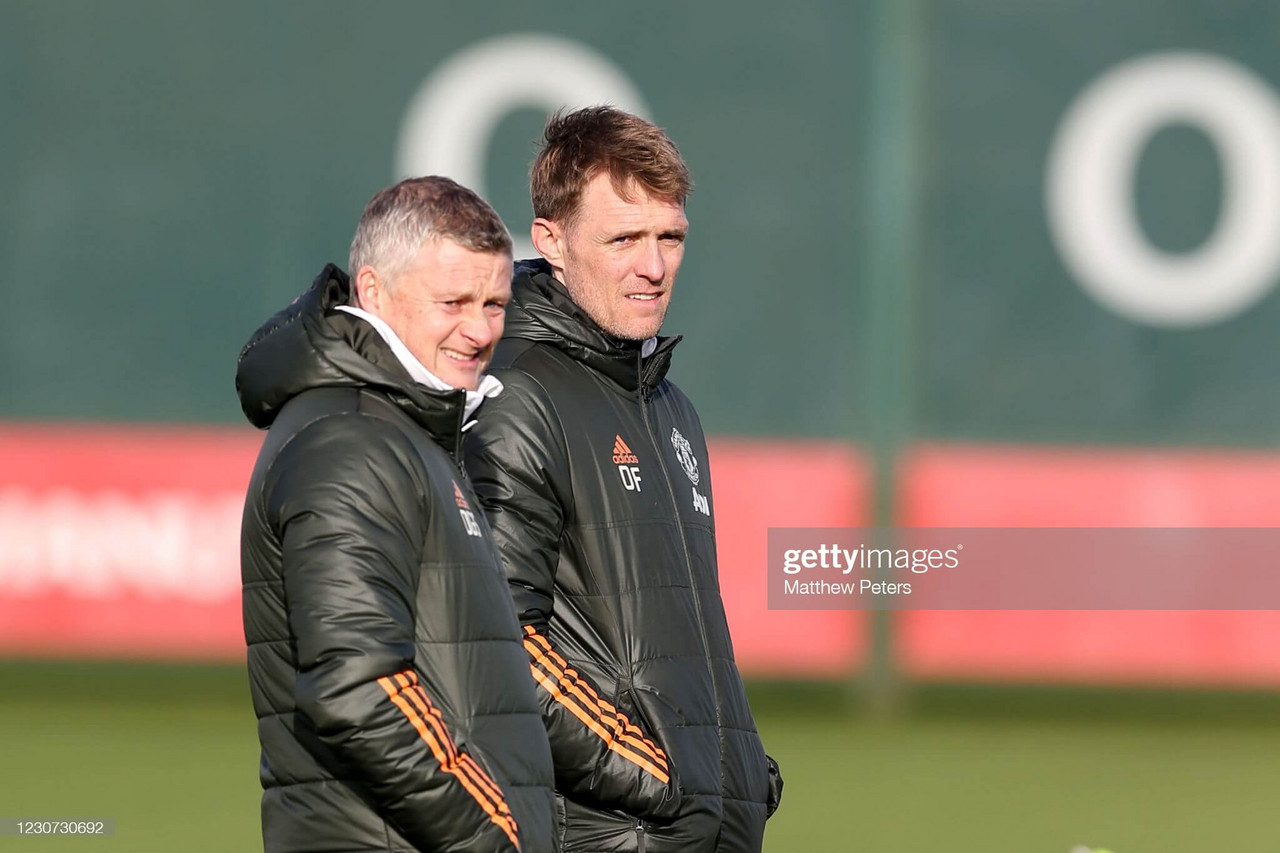 Ole Gunnar Solskjaer has labelled AC Milan a "class act" ahead of their meeting at Old Trafford on Thursday. Manchester United host the Serie A club in the first leg of the Europa League last-16 tie.
United, who come into this game on the back of a derby victory over Manchester City last weekend, have ambitions of reaching the latter stages of the Europa League having being knocked out of last season's competition in the semi-finals and not reached a cup final since 2018.
This glamour tie with Milan is the standout fixture of the round and harks back to the days when both sides were regularly meeting in the Champions League. The pair played three knockout ties in a six-season period between 2005-10. United have won three European Cups while Milan have won seven.
"I have ultimate admiration for AC Milan: tradition, history, quality, absolute class act," Solskjaer said of the club who currently sit second in the Serie A table behind city rivals Internazionale.
Harry Maguire, the United captain, who also spoke ahead of the match, said that the tie was 'an exciting one'. "When I was growing up, AC Milan were a massive club," he said. "The San Siro is an iconic stadium, so when we got drawn and people told us about who we got, it was an exciting tie. It's an exciting tie to be involved in. It's an exciting tie to play in.
"Obviously, we've got Diogo [Dalot] on loan there as well, so I'm sure a few of the boys are in contact with him. And we know what a great team they are. They're doing well in the league this year, so we know it's going to be a tough game."
United will be without Marcus Rashford for the first leg of the tie after he sustained a slight ankle injury during Sunday's derby. "I don't think he'll be available for tomorrow," Solskjaer said. "He didn't train today. Normally I'm very optimistic about these things but I think he is out of tomorrow night and a doubt for the weekend."
Football director appointed
It has also been announced that United have appointed their first football director, a move which many on-lookers suggested the club should have taken some time ago. John Murtough has been given the job, having been with United since 2014 in the capacity of head of football development, and Solskjaer will now report directly to him.
Also Darren Fletcher, the former United midfielder, has been given the post of technical director.
"Darren will still combine with the coaching, of course maybe a little bit less," Solskjaer said. "I'm very happy we have made this decision and appointment. I've known John since I came and it is now more a formal role. He has been working well behind the scenes - he is a cultural fit. Very happy with what we have: continuity and fresh ideas.
"Of course everyone in world football is affected by the pandemic. It'll be an interesting [transfer] window. The process of our recruitment is still going to be the same with the new roles. The communication is very good and we are always looking to add quality to the squad."
The appointment ends a three-year search by the club to fill the role of football director and appears to fit the way that Solskjaer is already trying to align the recruitment and coaching aspects at United. It is a move that further bolsters the support for the United manager.
"These are hugely important appointments that reinforce the progress we have been making as a club in recent years in our relentless pursuit of success," said Ed Woodward, United's executive vice-chairman.
"We have already made great strides forward in the way we run our football operations, and the benefits are visible in the resurgent pipeline of academy talent reaching the first team and through our improved recruitment record.
"John has been integral to our progress in these areas and his deep understanding of development ensures the club's traditions of bringing young players through from academy to first team will continue. This new position is a natural evolution that harnesses his leadership qualities and his years of experience in the game."