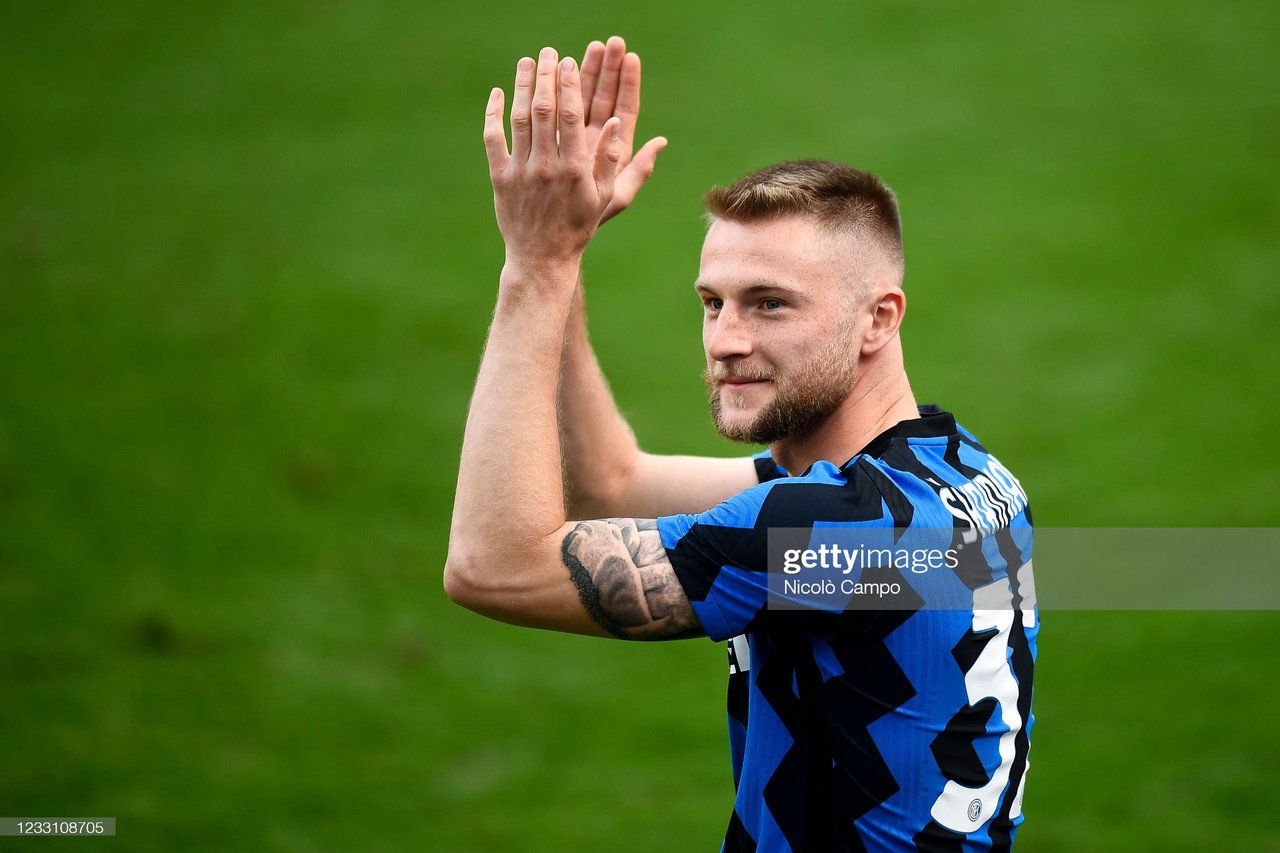 The back-line is, without a doubt, the most important aspect to improve for Tottenham Hotspur.
The rumors have intensified ahead the summer transfer window, and multiple reports have stated that Spurs could get Inter Milan's centre-back, Milan Skriniar.
Why?
This makes perfect sense for Spurs, considering Inter Milan is forced to sell multiple players this summer due to their financial woes, which means Daniel Levy could negotiate a lower transfer fee.
According to Transfermarkt, Skriniar is worth €60,00 mill. and is under contract with Inter until 2023.
Skriniar was a vital piece for Inter's Serie A title run this past season, as he led the team to the best defense in Italy conceding only 35 goals.
The 26 year-old from Slovakia started 32 out of the 38 league games, and also played fixtures in the Coppa Italia and UEFA Champions League.
Skriniar has previously been described by experts as "a strong tackler who is quick to make clearances". He can also play as a defensive midfielder.
Tottenham defensive woes
This past season, Spurs finished seventh in the Premier League conceding a total of 45 goals, and managed to keep a total of 12 clean sheets against teams like Manchester City, Chelsea and Arsenal.
Eric Dier was perhaps the biggest disappointment in Spurs defense, considering he had multiple individual defensive errors which led to the 'Lilywhites' dropping important points.
Dier, who started 28 of Tottenham's 38 Premier League matches this past season, was not selected by Gareth Southgate on the England squad for this summer's European Championships.
Other than Dier, Sergio Reguilon and Toby Alderweireld were the only Spurs defenders to play at least 2,200 minutes last season. Both Alderweireld (2023) and Dier (2024) are committed to Spurs long-term.
Skriniar would be Tottenham's first signing since Joe Rodon, Welsh centre-back who had a great first season in North London despite being only 23.
'Young' Rodon played 19 games for Spurs across all competitions this season, and showed great potential, making his presence felt against top-tier teams such as Chelsea, Liverpool and Manchester United.