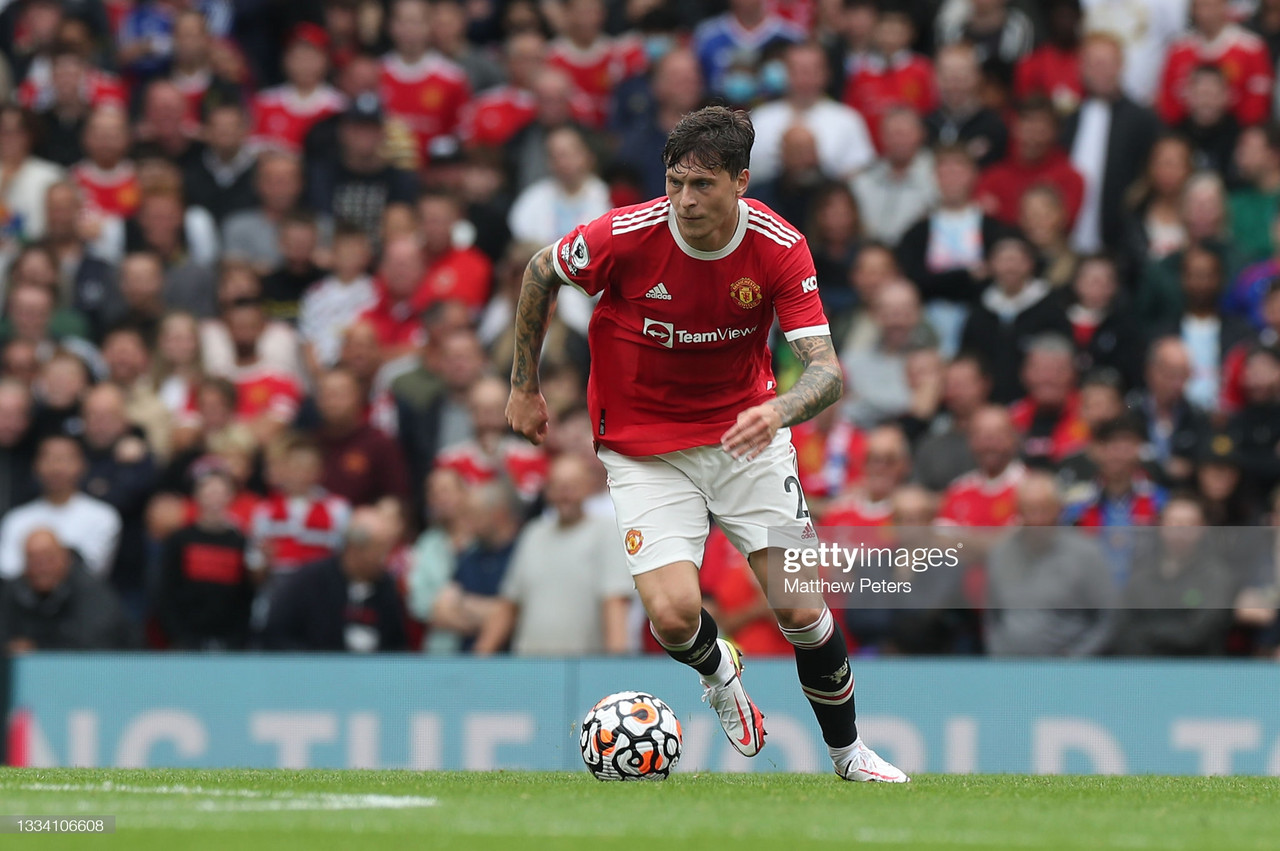 Manchester United blew Marcelo Bielsa's Leeds United away on the opening day of the Premier League season, winning the game 5-1.

Before the match, United's new centre-back, Raphael Varane, was unveiled in style as he walked out to the Old Trafford crowd in a suit and tie.
Looking smart on the pitch, the French defender also looks like smart business for Ole Gunnar Solskjaer. The United manager has secured the signing for a reported £34 million (plus around eight million in add-ons), which is great for a number of reasons.
The main two are that Varane is a winner, who has never lost in any of the 14 finals that he's played in, meaning he will be a great addition to a squad that perhaps lacks those characters and also that he plays in a position which many fans wanted upgrading on.
Victor Lindelof has been a regular starter for Solskjaer since he took over in 2019, but many fans believe that the club needed an upgrade on him in order to challenge for the title - they've seemed to do that with the Varane signing.
However, Lindelof's performance against Leeds has reminded United fans that he is a good defender and could play a part for the Reds throughout this season. The Swede was the standout in the back four, being defensively strong and also chipping in with a brilliant assist for Bruno Fernandes' hat-trick goal.
This is not the first time that the 27-year-old centre-back has played a great game for United. In fact, being signed for just £31 million in 2017, you could argue that Lindelof has been a pretty good buy for the club.
The problem is that he isn't of the level required to win a title under Solskjaer. The Norwegian wants his side to squeeze the opposition and Harry Maguire's partner needs to be able to sweep in behind - that's Varane, not Lindelof.
Nevertheless, even if Lindelof isn't quite four-time Champions League winner Raphael Varane, he's still a great option to have as a backup centre-back as he showed on Saturday.
Very good in possession, Lindelof is best when his side has the ball. However, he is still underrated in his defensive abilities, with a good tactical brain, he often is in the right place at the right time and can delay counter-attacks quite well. It's mainly his physical attributes that let him down.
The Swede also brings good experience to the side and is yet another player willing to play through the pain for Solskjaer. Lindelof nursed a back injury throughout the entire of last season for his manager, which shows you what kind of character he is.
Speaking on this subject to the club website, the centre-back claimed that it was being dealt with on a game-by-game basis. He said: "I've been working very hard on my back especially during the break. I struggled a lot with it last season and had to really play through it.
"I played a game and then would need to rest for a couple of days and then it was straight into another game."
Lindelof has also said that he's happy to be taking up a role as one of the experienced players in the dressing room and that he will do whatever job that is needed of him at the club, whenever.
"I feel like I've improved as a player and I've tried to become more of a leader on the pitch. I think I improved on both aspects. I'm always pleased to be out on the pitch to help my teammates so whenever boss the needs me, I'll be there."
Does he have a role
The last sentence in that previous quote from the centre-back provides clarity that he might be ready to take a backseat this season, with Varane coming in.
However, with Solskjaer being the type of manager to want to go far in all competitions, rotation will be key and Lindelof would be one of the best back-up centre-backs in the league. He also already has a good connection with Maguire which would allow him to slot in a seemingless fashion.
With his ability on the ball being top-notch and the fact he's willing to do whatever job needed for the manager, it wouldn't be surprising to see the Swede used in a more utility role this season.
United are short for depth in quality at both right-back and defensive midfield - two positions that Lindelof has played in his career, so it wouldn't be so far fetched to see him used in those positions in the campaign if he's needed to.
Ultimately, to win trophies, you need a good squad and having Victor Lindelof as a player in your squad is a good thing. While it's highly doubtful that he's able to displace Varane or Harry Maguire, he will certainly provide decent enough competition for them both to keep them on their toes. Maguire highlighted the importance of having that competition after Varane's unveiling.
Speaking on the new addition to United's defence, Maguire said: "It boosts our defensive options. We've got an amazing number of centre-backs now, all internationals who are all proven in the Premier League.
"At one of the biggest clubs in the world, you don't expect to have an easy ride and have no competition for places. Bringing in players is great, we thrive off it."
Victor Lindelof, Harry Maguire, Raphael Varane and Eric Bailly are four brilliant options for your centre-backs and the Swede will certainly play a part for The Red Devils over the course of the season. He's a good player who can be an important squad member for a United side challenging on all fronts.