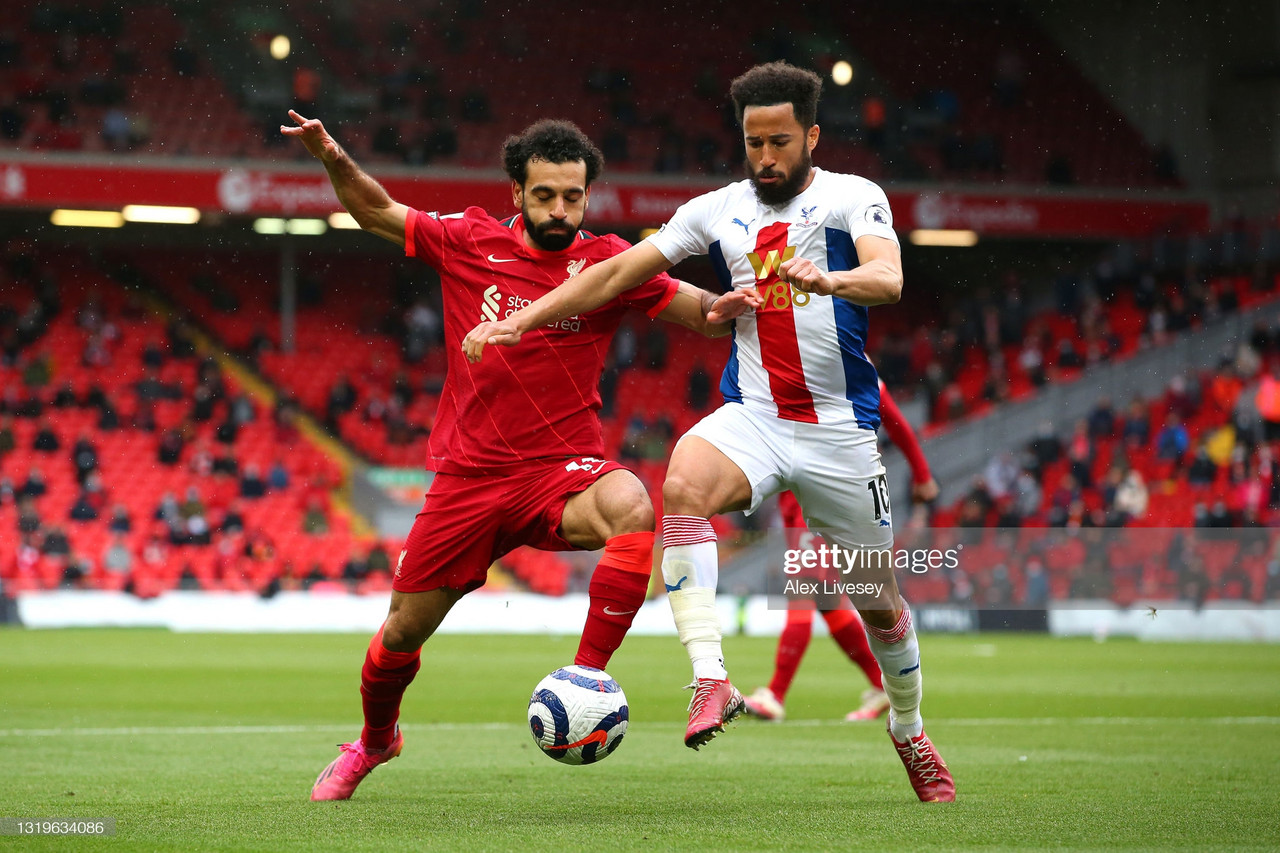 Last season, this fixture was the final match of a tumultuous Premier League campaign, which saw injury-stricken Liverpool narrowly secure third place in a chaotic fight for a Champions League spot, with rivals Chelsea and Leicester City following closely behind.
Crystal Palace had bid farewell to Roy Hodgson after his 4-year managerial stint at Selhurst Park, but the game was far-off the fairy-tale ending he would have wanted over a club he had previously managed.
First half
The Eagles looked promising throughout the first half, having had two early chances to capitalise on Liverpool's defensive woes. The first chance came from Wilfried Zaha, who ran into the penalty area and shot at close-range, only for it to be saved by Alisson near post.
Moments later, an Andros Townsend free-kick, which curled beautifully towards goal, forced Alisson to parry it behind for a corner.
Following a defensive mistake from the Reds, another chance fell for Townsend, who found himself one-on-one with the Brazilian goalkeeper. However, his shot was fired wide.
Eager to secure what would have been his third Golden Boot, Mohamed Salah had two attempts on goal, the first was fired high over the bar, and the second was saved by Vicente Guaita, although the latter would have fallen favourably to Sadio Mané had it been crossed.
After 36 minutes, the deadlock was finally broken following a corner from Andrew Robertson. The ball fell to Roberto Firmino – who, despite the scramble of Palace players in the box, filtered it through to Mané, who bundled it behind Guaita.
Second half
During the second half, Palace lacked their previous intensity and instead focussed on defending Liverpool's front three - who had no doubt been spurred on by the 10,000 supporters allowed into the grounds.
In the 74th minute, Salah crossed the ball to Mané who's shot on the edge of the penalty area deflected off Gary Cahill into the back of the net.
Shortly after, Salah had another handful of chances to increase his goal tally. However, both shots were sent wide, and the game finished 2-0.
With two goals on the scoresheet, Mané maintained his remarkable record against the Eagles, which has seen him score against them in eight consecutive Premier League games.
All-time Premier League stats
Played: 24
Liverpool: 16 wins
Crystal Palace: 5 wins
Drawn: 3