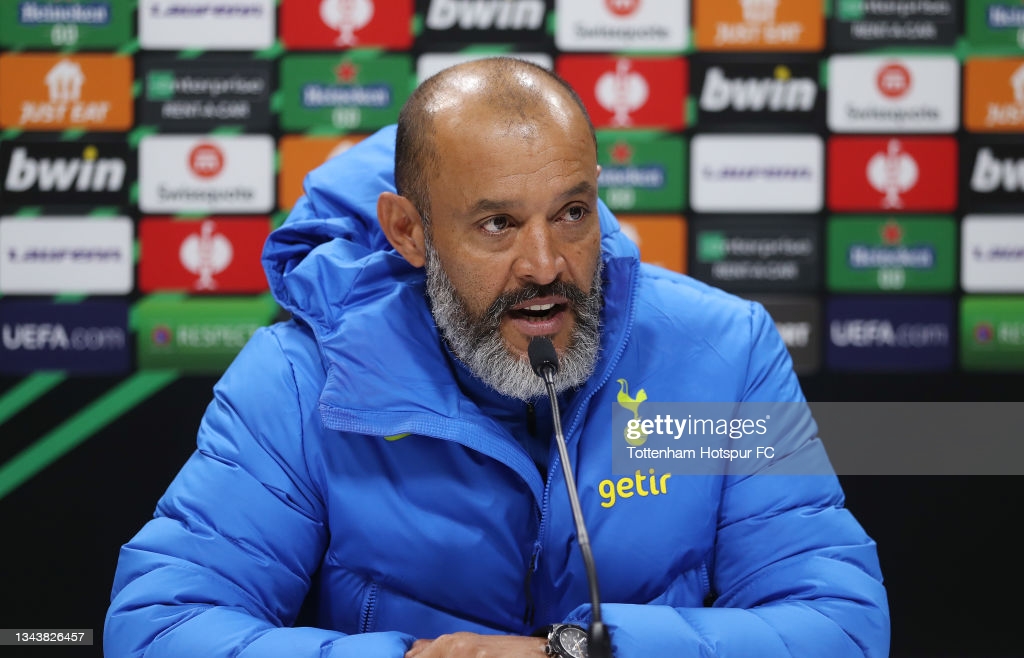 They may have had a great start to the season but the Tottenham Hotspur momentum has shifted, and now Nuno Espírito Santo is set to get Spurs back to winning ways.
The Portuguese manager won its first three Premier League matches at Spurs without conceding a single goal, but now things have changed three games later, as they have now conceded nine goals and scored only once.
Espírito Santo understands the feeling amongst the players is currently not good and addressed the media while clarifying what the team has to do in order to shift the momentum.
Words
''Obviously, the mood is not good,'' Nuno said on the team's mood at the moment. ''We're sad, disappointed. There's a feeling we have to realise that it's with us, it goes home with us, it doesn't allow us to sleep but can only make us stronger to react.''
The style of play clearly matters for Chairman Daniel Levy and the fans, as they call it the 'Tottenham Way', so Espírito Santo made sure to state that those are his intentions for this Club.
''I have been told and everybody knows. It's football,'' he added. ''Everybody wants to play good, everybody wants to play offensive, everybody wants to score. This is what we chase. Sometimes it's not possible but we're aware that this is what we want to do. But it takes a building process to achieve it. And we're trying.''
All the jobs are tough in our profession. As a manager there's no easy job, there's no easy task. ''
Critics?
Receiving criticism from the fans and media comes with the Spurs job, and if someone has dealt with it well so far is Espírito Santo, who remains calm in every press conference despite being asked about Harry Kane's situation over and over again, along with his current bad run of form.
''The criticism is normal. You've been in football, I've been in football, everybody that is on screen knows how this industry works,'' Espirito Santo concluded. ''When you don't play good, and you don't perform, and the results don't go along, criticism is something that you have to deal with. So we understand it, it's up to us to react and to change it.''