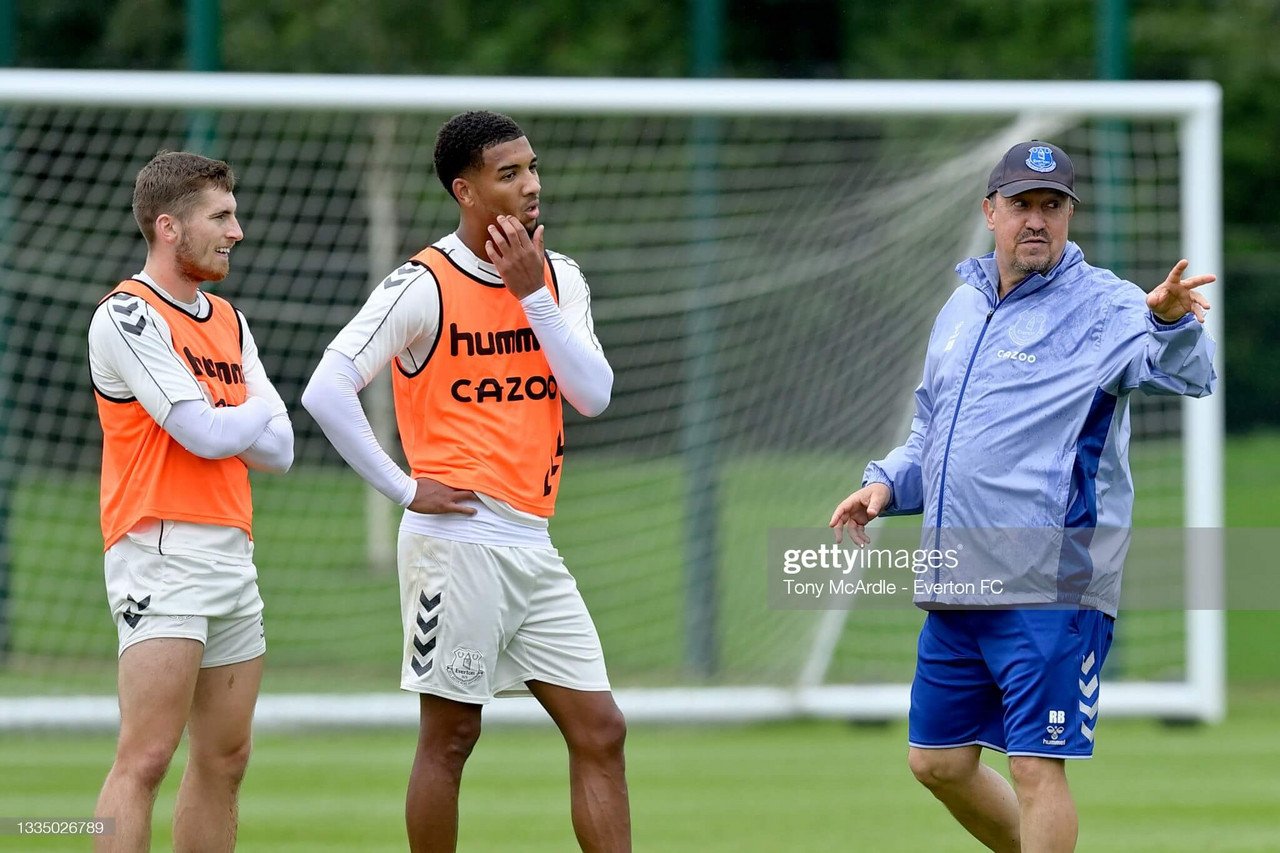 Mason Holgate is sitting in the canteen at USM Finch Farm, Everton's training complex, and glances out of the window. He looks on to the training pitch and is itching to get out on the grass for today's practice session with Rafael Benitez; strategising and training with purpose.
"The manager's attention to detail is massive," he says. "It is benefitting a lot of people and me especially." Like his manager, Holgate is an analytical individual. He will watch back his performances and list the good points and the areas requiring further work. Having a manager as scrupulous as Benitez has had an early impact on the Everton defender in training, particularly after the lighter touch of Carlo Ancelotti previously.
"I know my job very clearly," Holgate continues. "When something happens, I know where I should be and how I am supposed to react to things. He goes through everything with a fine-tooth comb and we are benefitting from it with the results we're having."
Everton have started the season well under Benitez with two wins, away to Brighton & Hove Albion and at home against Southampton, and a draw with Leeds United. They also progressed past Huddersfield Town in the second round of the League Cup, a game in which Holgate captained Everton for the first time having first arrived at the club seven years ago.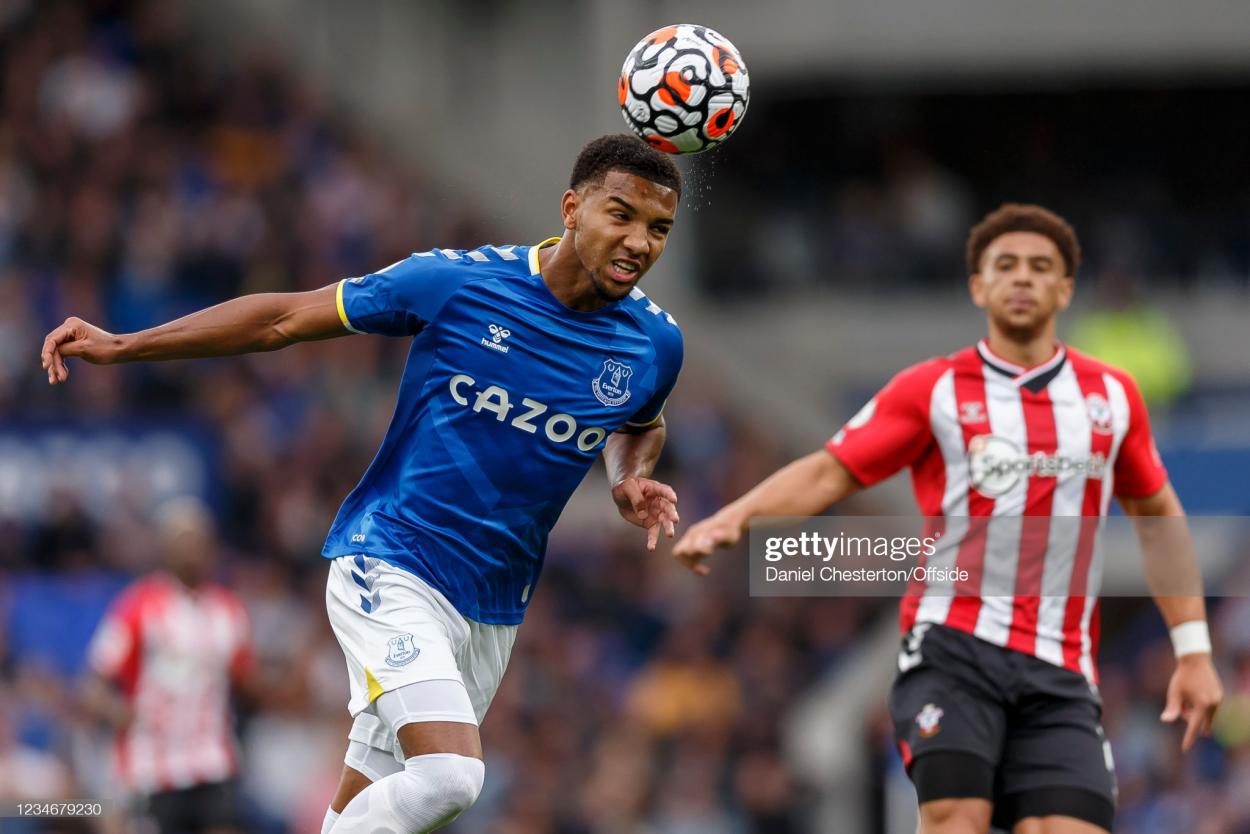 "For the gaffer to see my leadership qualities is a positive for me," he says. "This is my seventh season at Everton. I know what it means and I know all the boys and staff really well. I am happy to be part of it and help people through my talking or any other way I can. But, ultimately, we all need to step up and help each other."
'I wasn't good enough last season'
The 24-year-old started the Premier League games against Southampton and Brighton as Michael Keane's partner at centre-back - a position he hopes to make his own this season. Holgate will be the first to admit that last season was a struggle.
He was absent from the start of the campaign until November with an ankle injury and when he returned to the team there were spells at right back due to a shortage in that position - something which the club have not addressed in the transfer market.
The drop off in Everton's form didn't help Holgate's acclimatisation to a new position either. They picked up only one league win at home from the turn of the year to the penultimate game of the season.
"I wasn't good enough for my personal standards last season and I know that," Holgate admits. "It wasn't something I could put my finger on. Things just weren't going right, I played in different positions and was injured. But just like the previous season didn't make me better than I thought, last season doesn't make me worse than I thought.
"As the season was going on, I was trying different things and for whatever reason couldn't get to grips with it. There were no excuses, it is part of football, it is not a straightforward path. That time will only make it better when the good things come."
Holgate hopes to impress Benitez with his performances at centre-back right from the off. And having a stable backline with Keane, Ben Godfrey and Lucas Digne all playing their part in front of goalkeeper Jordan Pickford will be crucial in Benitez's quest to take Everton higher up the table than his recent predecessors have managed, albeit with comparatively constrained resources.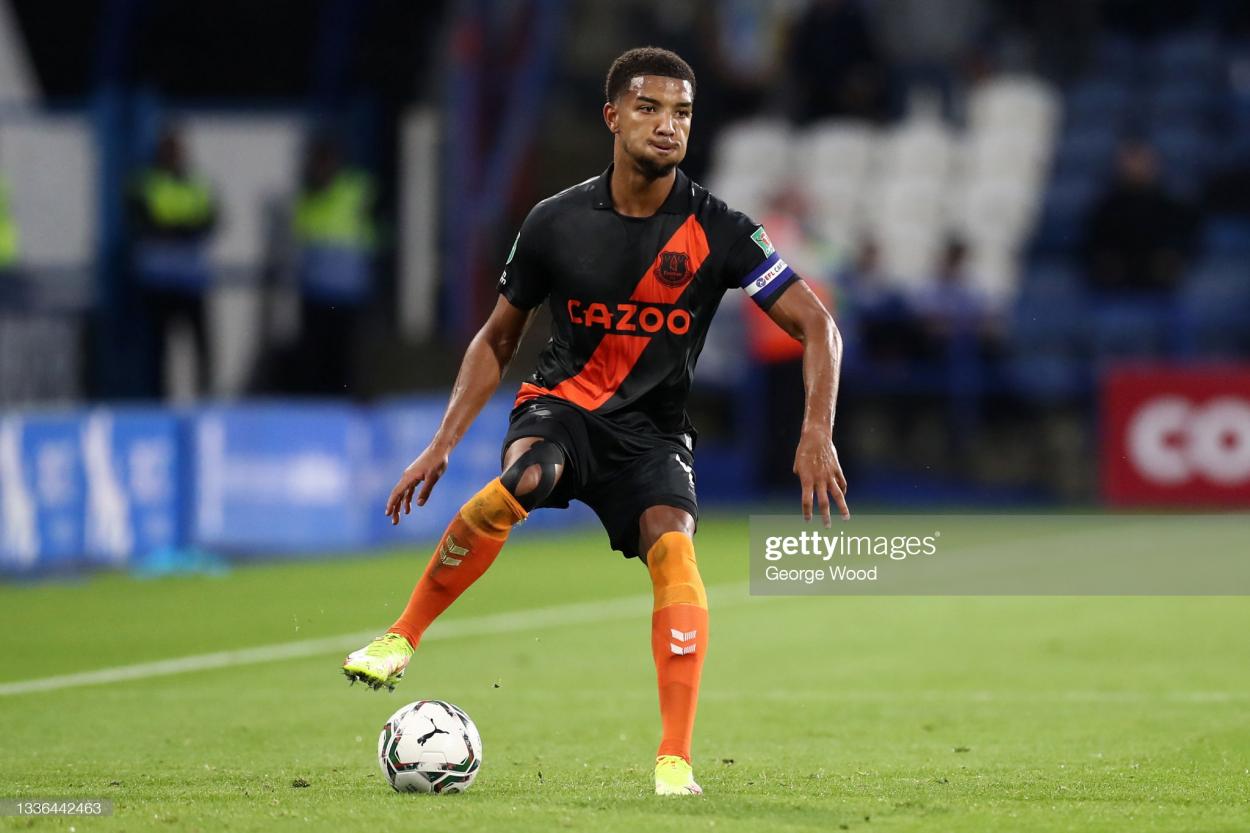 "I have to work hard, I know what I can do and have to consistently show it," Holgate says. "I am very confident it was an off-season on my part and I will be able to show people what I can do this season. But I can only do that when I am playing, so the aim is to get chances in the team and keep performing."
Next up for Everton and Holgate is the visit of Burnley to Goodison Park on Monday evening. Sean Dyche's team were one of 11 teams to win away at Everton last term and will be on the lookout for points this time around too having only managed one draw, against Leeds, and two defeats at the start of this campaign.
The strike partnership of Chris Wood and Ashley Barnes will offer Everton's defence a unique challenge but Holgate, who has won 10 of the 15 aerial duels he has contested so far this season, will relish the Burnley test and look to build on a positive start to the campaign under the new manager.
"It was our first clean sheet of the season at Brighton and we're unbeaten so there are positives to take into the Burnley game," says Holgate confidently. "We were far too inconsistent last season. It's been better this season but it's very early.
"We have a set goal and to achieve it we have to be winning games like the one against Brighton – the squad and team are good enough to do that. To perform was satisfying but it is what we expect. We view it as 'job done', then look to the next one."