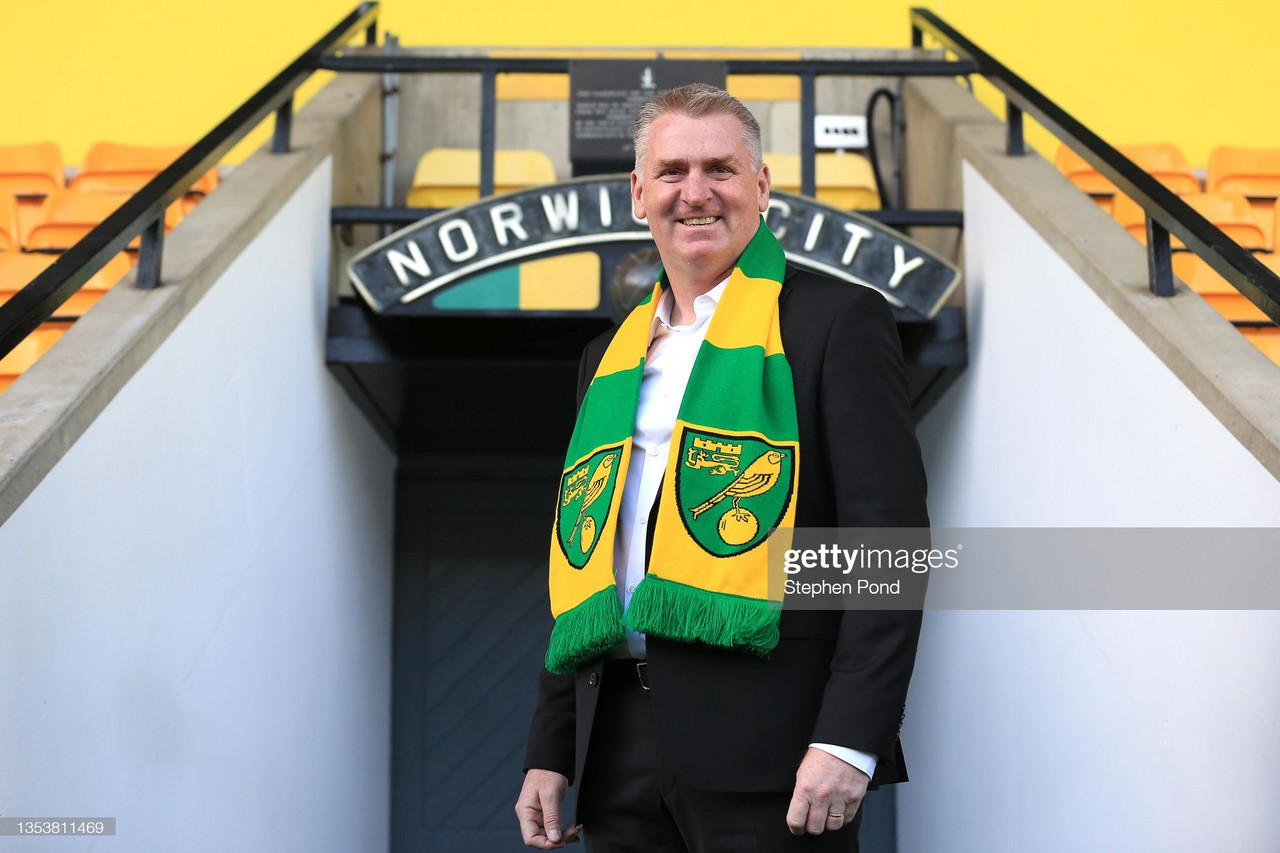 In his press conference, Smith said that he believed Norwich were capable of staying up, spoke about the upcoming opponents Southampton and gave a team news update
Despite being bottom of the league and five points adrift of safety Dean Smith says he has been pleased with the quality shown and thinks the team are capable of staying up:
He told canaries.co.uk: " We took our first training session on Thursday and I must say, we've been really pleased- myself and Craig Shakespeare- with the quality of the facilities first of all and the people at the training ground and the staff. But then the players- the attitude to training yesterday was excellent and the quality as well so what we've seen hasn't disappointed".
"The reason I'm in this seat is obviously because somebody has lost their job because the results weren't happening and the performances weren't getting the results we wanted. But we all know what a tough league this is - the Premier League- to go and get points but from what I've seen early doors, certainly on the training ground is that the quality is there to go and get enough points. The players just need to have that belief and I'm fortunate in the fact that there's not many managers or head coaches that walk into a football club on their first day on the back of a win. We beat Brentford in Daniel Farke's last game and we have to build on that now."
"This feels like a set up that feels ready to stay in the Premier League, Stuart (Webber) had stressed quite early that the first time Norwich came up it was always going to be a struggle but that they've invested into the squad this season on top of a team that cantered to win the Championship last season so we believe the quality is there. The mentality needs to be there as well and we need to go and win football games"
Embed from Getty Images Norwich City take on Southampton tomorrow- Saturday November 12th at Carrow Road. Getty images- Stephen Pond.
The game against Southampton and Smith's thoughts on Hasenhüttl and the job he's done there
Norwich are the lowest scorers in English football and clearly they need to start scoring more if their fortunes are to turn around. Smith said he recognised that and explained how they could do it:
"It's something we have to work on very quickly. We know there's big problems there if we're the lowest scorers in the English football League so we need to go and create more chances. From what I've seen already as well, the players want to get into the areas to score goals- we know how difficult it is at this level, especially against a Southampton side who dont concede many. Defensively we also need to become harder to beat also, that was one of the things I stressed when I first came through the door. If you keep a clean sheet you've got a point to start with so we need to become a team that's hard to beat but with the creative talent we've got we should be creating a lot more chances"
In terms of his thoughts Southampton, Smith said: "I'm very respectful of Ralph and his team. They're on good run of form, they're not conceding many goals and they're a tough team to play against".
When speaking to the media, Smith confirmed that he has a virtually full squad to choose from. Christoph Zimmermann remains out but Sam Byram who has been out since the start of 2020 will b take a big step back to first team football when he plays for Norwich's u23's tonight in their game against Charlton Athletic U23 in the Premier League Cup.
Norwich City v Southampton takes place at Carrow Road on Saturday November 20th- kick off at 3pm.