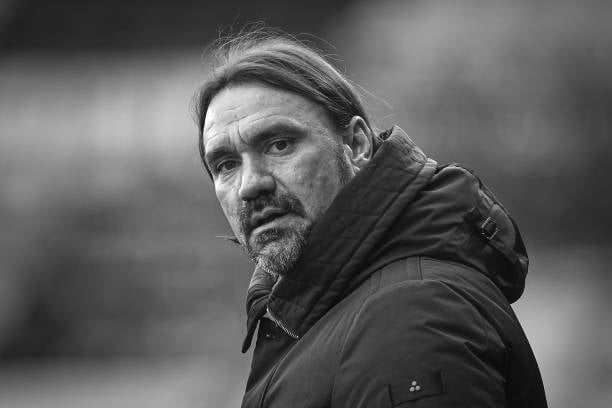 In his pre match press conference, Farke talked about injuries, the pressure he and his team are finding themselves under and Brentford's season
Todd Cantwell, Christoph Zimmermann and Sam Byram have been missing the last few games and Daniel Farke confirmed they will sit out the trip to Brentford too.
Grant Hanley is out for a few weeks after injuring his groin, Ozan Kabak has glandular fever but could still play against Brentford.
Better news came when the German confirmed that Ben Gibson is back after his red card and suspension at Stamford Bridge.
Farke still backs himself after a bad start to the season and says that he and the Club believes their signings will prove themselves
Speaking to the Pink Un Farke said:
"It's important to be honest. The quality in both boxes is lacking. There is not a lack of quality - Webber has done an outstanding job.
"If we want to get Danny Ings we need £25m, we cannot do this as a self-funded club. So, we opted to get Josh Sargent with lots of potential."
"With young players you have no guarantee they adapt quickly. The club and Stuart has backed us as much as it was possible."
Farke spoke about how he is ignoring the noise surrounding the job he is doing at the moment:
"We are not happy with not winning one game. We are working with many young players and I am fully convinced of the potential."
"If I had the feeling someone else was out there who could do a better job, I would let them do it.
"If our bus driver took charge of the first 10 games he wouldn't have picked up any less points.
"I am not thinking about this topic (his future). I am addicted to helping my players adapt and improve.
"I was praised when I signed my contract. I then have a poor start and the rotten tomatoes are thrown. I try to remain balanced. I'm not doubting or questioning myself."
Embed from Getty Images The Brentford Community Stadium. Credit Getty Images/Clive Rose
Farke on Brentford's season so far
Brentford have started well and Farke explained that he is full of respect for the opposition:
"Thomas Frank has done a fantastic job with Brentford.
"They are on 12 points and deserve all the praise. Nevertheless, we want to win the points.
"They are strong on counter-attacks and set-pieces, so we need to keep them as far away as possible."
Brentford v Norwich City takes place at the Brentford Community Stadium on Saturday November 6th at 3pm.