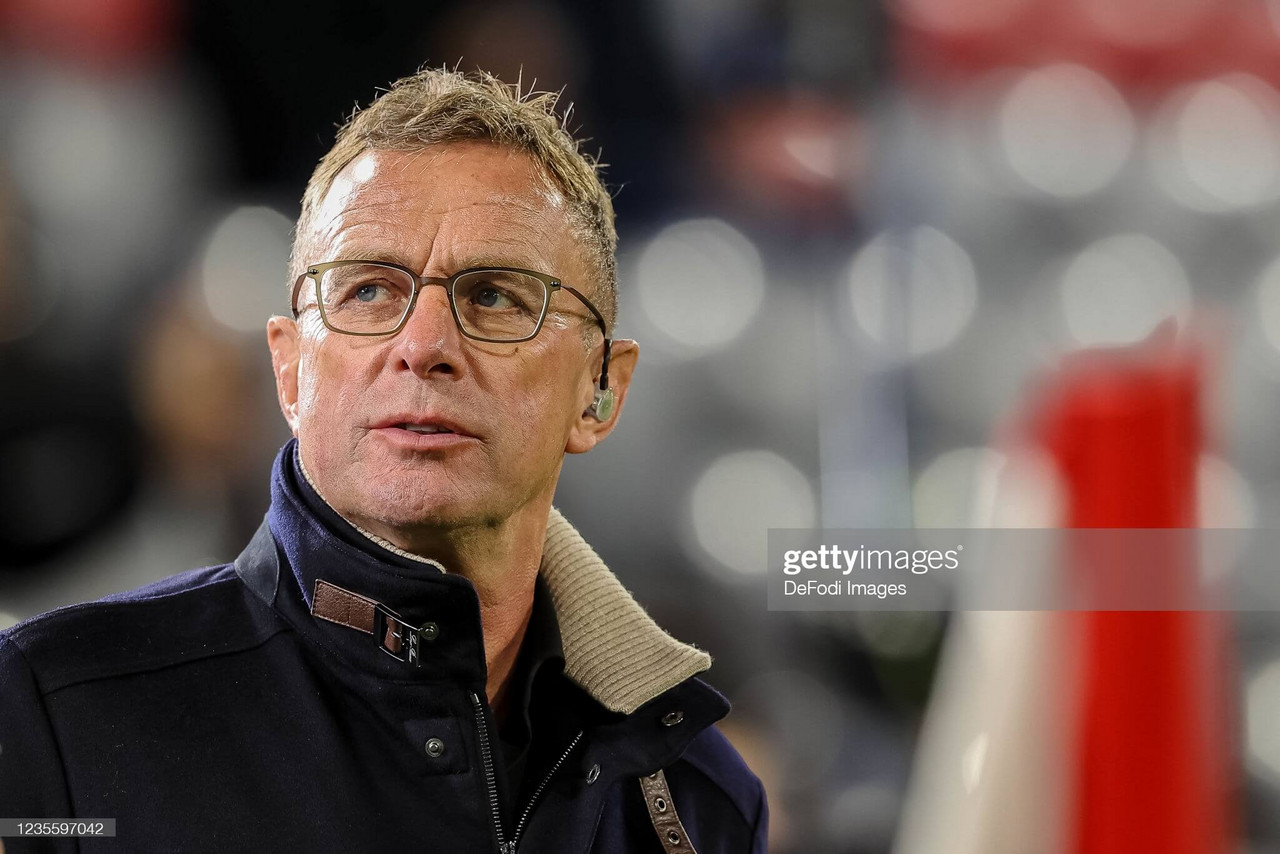 For someone who has grown fond of long-term planning and strategic oversight in recent years, Ralf Rangnick may have to get used to dealing with the here and now for the next six months. Manchester United are in advanced talks with the German about becoming their interim manager until the end of the season.
This is quite a change for 63-year-old Rangnick who has only held three managerial roles in the past decade, albeit all of them on an interim basis. United will no doubt be aiming to tap into this deep-thinker's ability to instil a sense of purpose and lay out a clear path of development.
Normally, this type of work befalls the Director of Football, a post that Rangnick has held for both RB Leipzig and RB Salzburg and currently does so with Lokomotiv Moscow in a position that is well remunerated. It is from that project with the Russian club, which he only began in July, that United are trying to prise him from.
A formal deal has not been struck yet and is subject to Lokomotiv agreeing to release him from his contract which has two-and-a-half years left to run. The offer of a consultancy role that would keep Rangnick at Old Trafford way beyond the end of this season is understood to have had a significant bearing on his thinking and willingness to come to Manchester.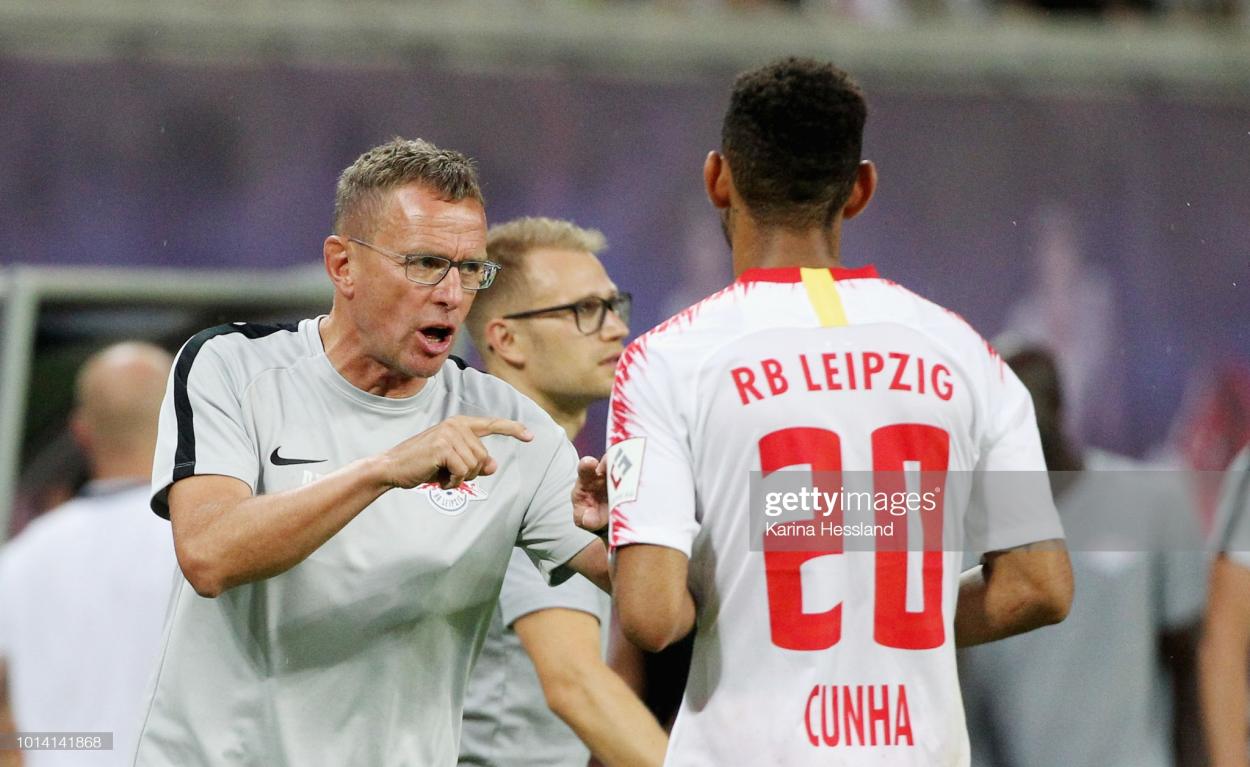 Rangnick likes a project and it is an itch he has scratched in recent years by moving upstairs. At United, however, he would be tasked initially with work on the ground, getting the best out of the team for the rest of the season and undertaking the caretaker role as well as Rafael Benitez and Guus Hiddink have done at Chelsea in the past.
Clearly, United like what they see in Rangnick. An innovator, he is credited with being at the vanguard of the "gegenpressing" movement which has influenced the work of Jurgen Klopp and Thomas Tuchel, who both currently manage in the Premier League. What's more, Rangnick's influence stretches to other German coaches, including Bayern Munich manager Julian Nagelsmann, and Southampton's Ralph Hasenhuttl.
In many ways he is the complete opposite of United's previous manager, Ole Gunnar Solskjaer, who gave the impression that he didn't care too much for football's intricacies and detailed tactics. Currently United need a manager who can provide structure, authority and tactical nous — all of which Rangnick can offer.
From 'geek' to 'best German coach'
Perhaps the standout achievements on Rangnick's CV is his work at RB Leipzig and Hoffenheim. Both were newly formed clubs when he took them on but thanks to his construction of youthful, highly-promising squads and a footballing infrastructure to support the development, both were promoted from the lower divisions to the Bundesliga, where they remain.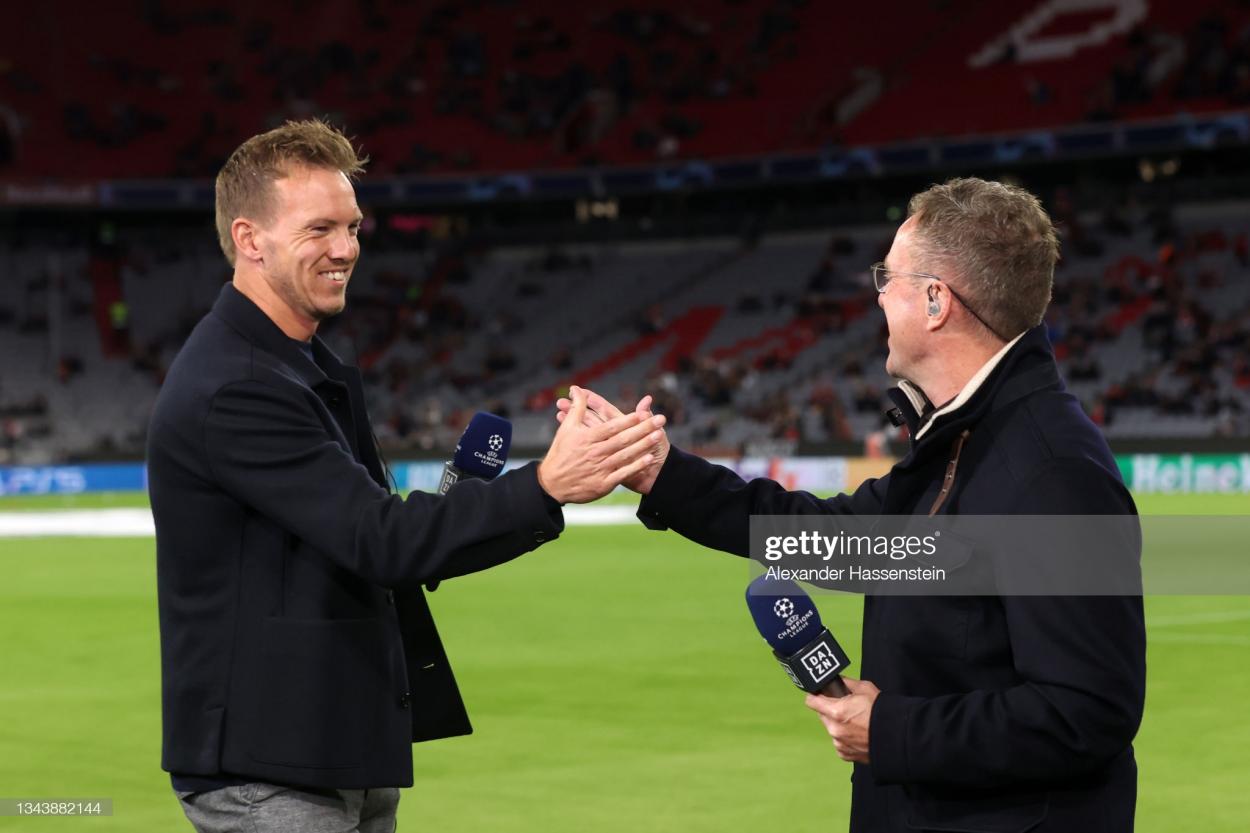 Having started his coaching career when he was just 25 years old, Rangnick got his first break at Ulm 1846 in Germany lower leagues. He is not afraid to be different, and was initially dismissed as an oddball, dubbed German's professor in an attempt to mock his university lecturer appearance.
He was one of the first "geeks" in football but the mocking stopped when he won promotion with Hannover and only narrowly missed out on winning the Bundesliga with Schalke in 2005. From there his philosophical approach to the game, combined with sophisticated tactics, has led him to becoming "one of the best, if not the best German coach" working in the modern game, according to Klopp.
When burnout became a factor, his coaching career gave way for the more overarching role of Director of Football. In such positions of influence he emphasised the importance of the recruitment of unproven players and the development of youth systems with a worldwide scouting base, alongside an attacking on-pitch philosophy.
For United, who need someone to shake a decent squad into cohesion and action, Rangnick appears to be the man for now.