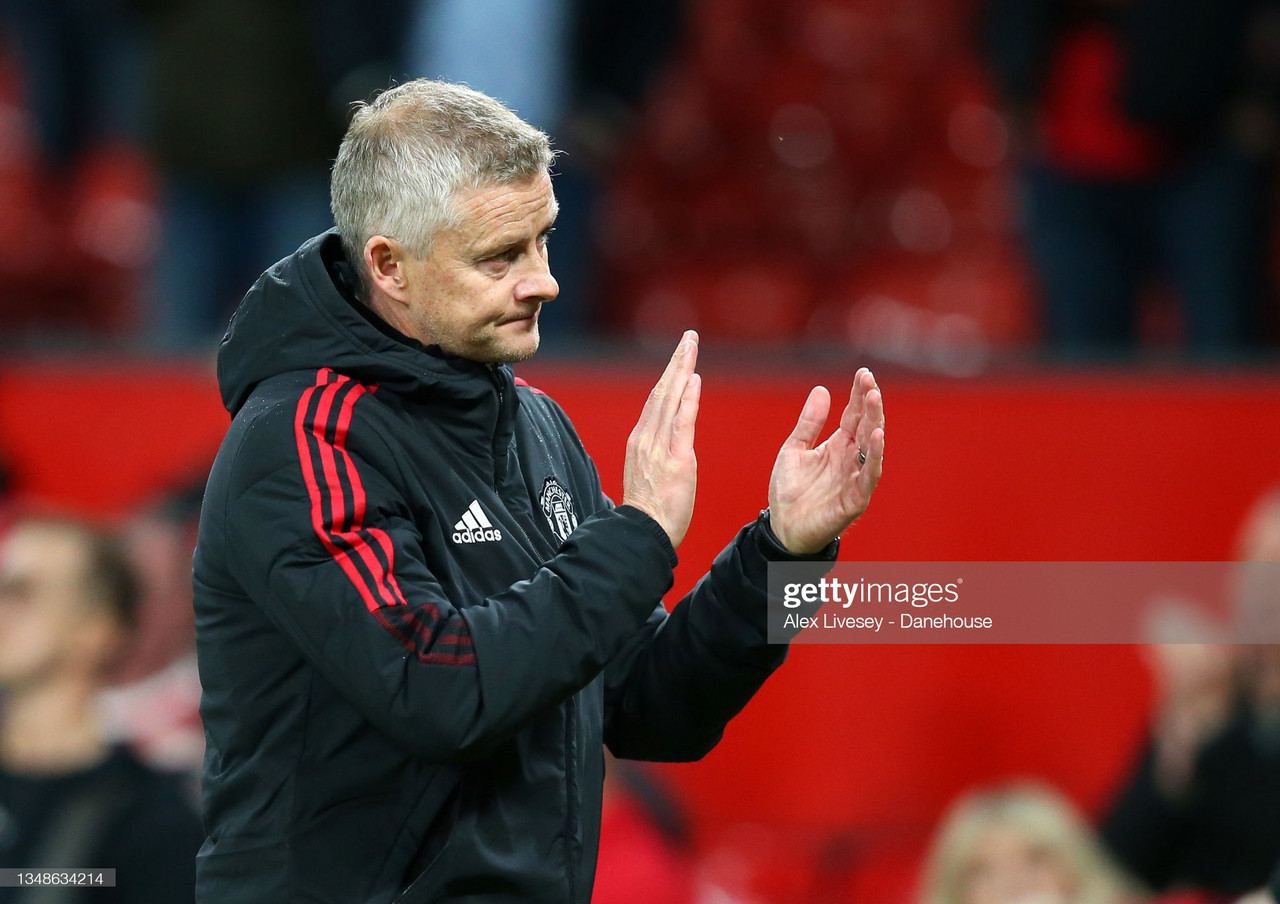 Late winners, moments of brilliance and spirited comebacks in recent weeks has clouded both judgement and decision making at Manchester United.
If in the first half against Atalanta it wasn't obvious enough, it was certainly evident after 45 minutes against Liverpool on Sunday. This damaging defeat has been brewing for Ole Gunnar Solskjaer.
A loss to Young Boys, a lucky escape against West Ham United in the league, knocked out of the Carabao Cup at home to the Hammers, beaten by Aston Villa, saved by Ronaldo versus Villarreal, apathetic against Everton, punished by Leicester City, 45 minutes of redemption in midweek and ravaged by Liverpool on Sunday. It's been coming.
Even the victories were somewhat diluted by the performances earlier in the season and it seems nearly everybody could see it, except for Solskjaer. The starting 11 he named for Sunday's battle with Liverpool was unchanged from the midweek first-half horror show.
It was clear that that system didn't work against an Atalanta side that plays free-flowing attacking football in a similar fashion to Jurgen Klopp. It was naive of United's coaching staff and Solskjaer to think the result would be any different when taking on a side that has three players who are currently the best in the world in their positions.
You can't always pull off comebacks
After the spirited comeback against Atalanta in midweek, Solskjaer said afterwards 'it's in our DNA'. Comeback victories are inspiring and electric for fans to enjoy in the moment, but they shouldn't become a part of your 'DNA' or philosophy and you definitely shouldn't let them cover up the lack of gut this United team actually has.
A lack of gut was shown throughout the entirety of Sunday afternoon, from the first goal conceded to the fifth. It was particularly on show when Ronaldo booted a downed Curtis Jones moments before Liverpool added their fourth. In unison, Liverpool's angered players approached Ronaldo and Virgil Van Dijk shoved the United striker. Bruno Fernandes pushed Van Dijk back, but that was the only back-up Ronaldo received from his teammates.
Put tactics, coaching staff and the manager to one side for one minute. In a game of this magnitude, which is filled with rivalry and legendary clashes over the years, this fixture should never have a half-time scoreline of 4-0 (to either side).
The fact it happened, is embarrassing enough in itself from a United perspective but to concede five and not even remotely look like scoring is on a new level.
Time to save face?
On the whole, Solskjaer has done an excellent job and has in ways been United's saviour - not for the first time. He took on the challenge of lifting a squad that was left in misery after Jose Mourinho's spell.
He has replaced an average squad with world-class players and revitalised the club behind the scenes.
But ultimately, the club and board have shown immense faith in him and backed him financially with signings like Fernandes, Harry Maguire, Aaron Wan-Bissaka, Jadon Sancho, Raphael Varane and Ronaldo.
He has been given more time than other managers and maybe it is because of his heroics in Barcelona back in '99, but he has done an incredible job and should be shown respect for that.
However, the phrase 'managers need results' couldn't be more fitting for Solskjaer's current situation and it's hard to see where or when those results are going to come with some intimidating fixtures on the horizon.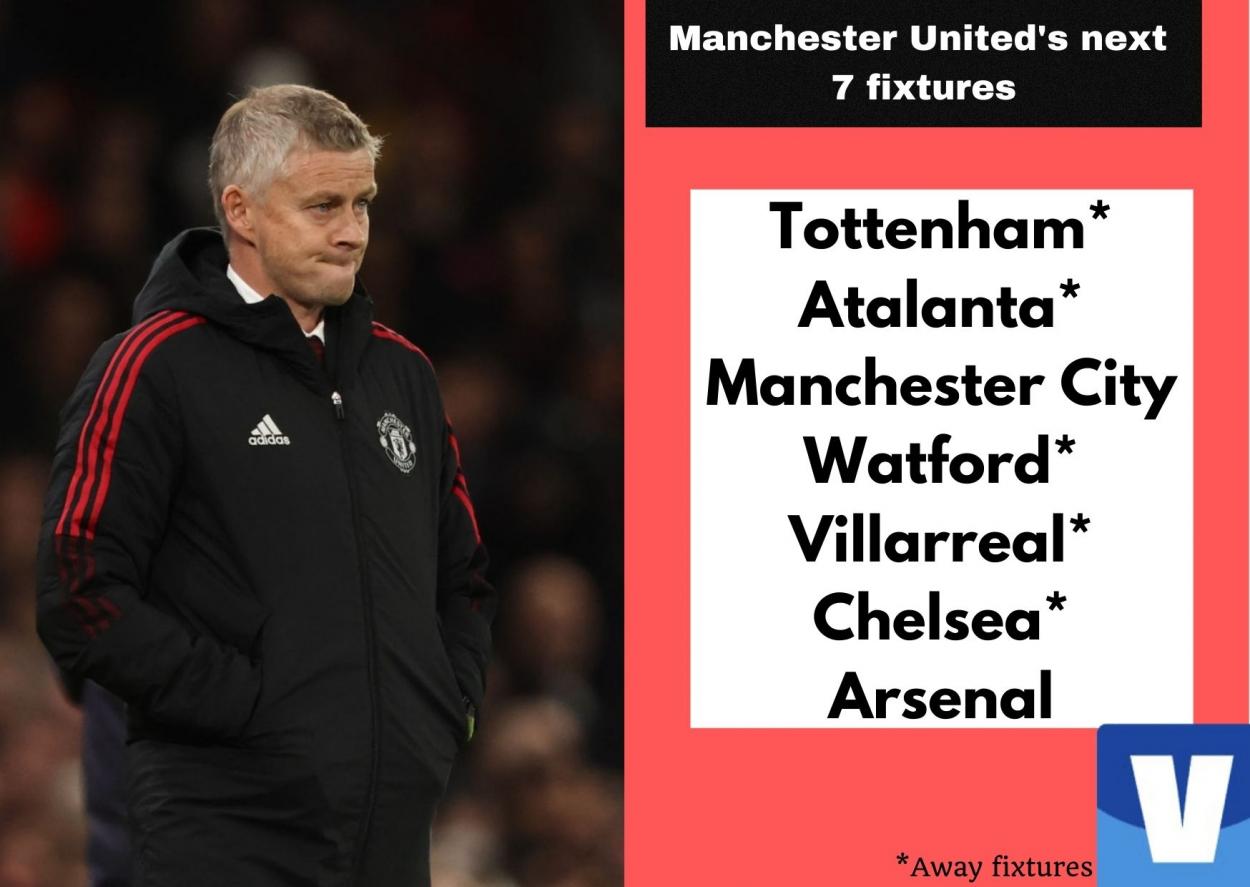 In terms of 'saving face', Solskjaer will never be thrown under the bus by the Old Trafford faithful and is unlikely to resign. It's time for those running the club to make 'football decisions' and do their job. If they feel Solskjaer has reached his ceiling, they need to act before Champions League qualification slips away.
United are in a similar position now to Chelsea almost a year ago. They had a club legend in charge, who had been backed with talented players and he steered them through a difficult period that included a transfer ban. Frank Lampard was eventually sacked for failing to get results and poor performances. Roman Abramovic acted swiftly, sacked Lampard and brought in a manager who was tactically superior in Thomas Tuchel.
Because of the foundations Lampard laid out, Tuchel was able to install a style of play that suited the players he had and win a Champions League. Tuchel also has Chelsea sitting top of the Premier League table.
That all sounds so simple and United know all too well about chopping and changing managers, but the fear now is that Solskjaer could undo his own great work and prevent the 'progress' he keeps referring to.