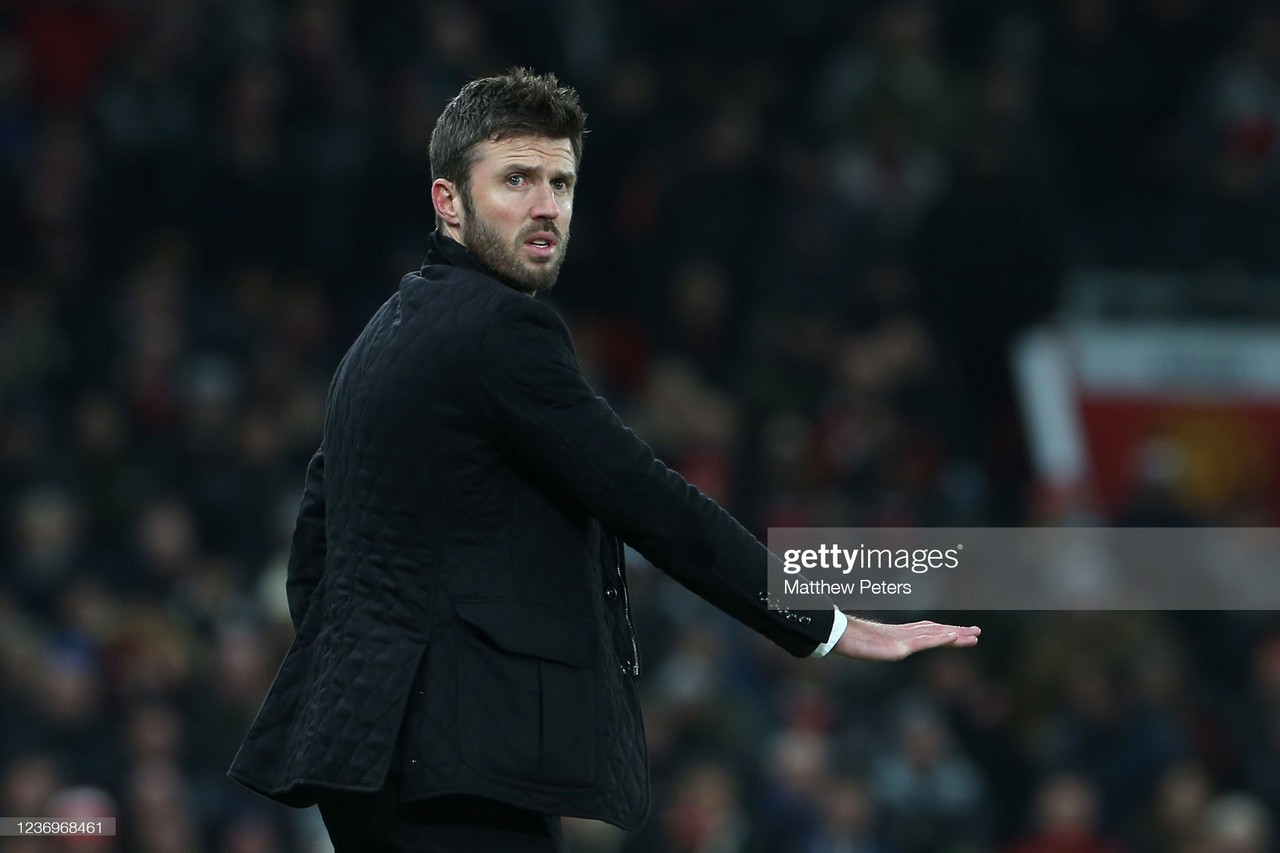 Michael Carrick's short stint in charge of Manchester United has set him in good stead for future managerial appointments if that's the avenue he would want to go down.
The club announced after their 3-2 victory over Arsenal that Carrick would step down as First Team Coach and leave the club.
John Murtough the footballing director at United has said the club are grateful for Carrick's 'steady leadership'.
How long has Carrick been at United?
Initially, Carrick signed for the club in 2006 from Tottenham Hotspur. He enjoyed five successful title-winning seasons and managed to win the Champions League.
Carrick also won the two league cups, the Europa League and an FA Cup. He made 463 appearances and contributed 57 goals.
Anyone that watched Carrick in his prime will feel his efforts flew under the radar but you certainly noticed when he was absent.
After retiring in 2018, Carrick was asked by Jose Mourinho to join the backroom staff. Once the Portuguese manager was sacked, Carrick stayed on behind the scenes during both Ole Gunnar Solskjaer's interim reign and permanent spell in charge.
Although the football under Carrick hasn't necessarily been exhilarating, he was able to prevent a freefall they were enduring under Solskjaer.
During his short period in time as full-time boss, he managed to keep the side unbeaten and certainly steadied the sinking ship Solskjaer disembarked.
He steered them to an impressive 2-0 victory in Spain over Villarreal to secure Champions League knockout qualification and the top spot of Group F.
Carrick's side travelled to Stamford Bridge last weekend and managed to grasp onto a point against the league leaders.
And finally, he pulled off a comeback victory in his final act at United with their win over Arsenal.
Rangnick up next
When Solskjaer was relieved of his duties as manager, many were worried after hearing the plan to keep Carrick and the same backroom staff whilst in search of a new interim boss. That happened to be Ralf Rangnick, who was officially announced as the interim manager until the end of the season.
Rangnick was in the stands for the home win against the Gunners but after obtaining his work permit, he will be in charge on Sunday for United's match against Crystal Palace.
Carrick, who has been an excellent servant for the club, said: "I am, and will always be, a Manchester United fan and will come to as many matches as possible. I would like to wish Ralf, the staff, the players and the fans all the best for the future and I look forward to being in the stands and supporting the boys as a fan."
Murtough also acknowledged Carrick's great service: "Michael leaves with the sincerest thanks and best wishes of everyone at Manchester United after 15 years of exceptional service to the club as a player and as a coach.
"While we are sad to see him go, we respect and understand Michael's decision," he added.