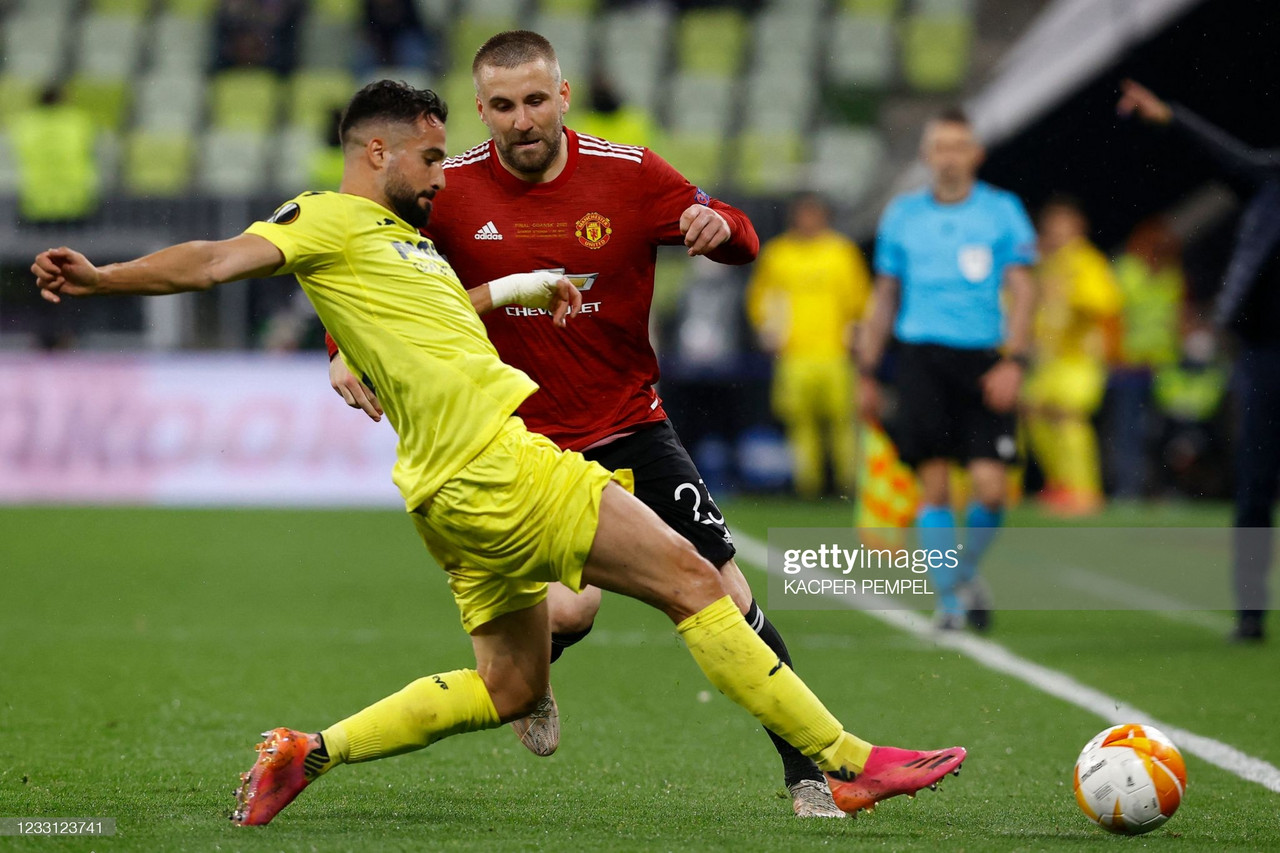 Manchester United will play Villarreal at Old Trafford on Wednesday in the sides' second group game of their 2021/22 Champions League campaigns.
Ole Gunnar Solskjaer's side fell to a 2-1 defeat against Young Boys in their group opener whilst Villarreal held out an entertaining 2-2 draw with Atalanta, meaning that Wednesday's tie could hold a huge bearing on the group's final standings.
United will be all too aware of the fact that without a victory, their Champions League hopes would take a massive dent and the potential of yet another Europa League campaign would become increasingly likely.
Let's take a look at what fans of The Red Devils should be looking out for as the match approaches:
The red side of Manchester will not need to be reminded of how their last match against Villarreal ended.
Solskjaer's side got to their first final under the Norwegian in last season's Europa League campaign but it was Unai Emery's Villarreal who shocked the world by lifting the trophy after a dramatic penalty shootout that saw David de Gea miss the decisive penalty.
The defeat hurt United badly as another trophy-less season went a-begging. The Reds finally had one hand on a trophy after four long, hard seasons without silverware – unfortunately for the red side of Manchester, it wasn't to be.
However, although Wednesday's tie doesn't hold quite as much importance as the final in May, and although the result can never quite be avenged, United have a great opportunity to make a statement and put some of the hurt to rest.
Ole's men were the favourites to win that final and they will again be favourites to take all three points on Wednesday, but this game has a different narrative.
It is almost certain that Solskjaer's pre-match team talk will heavily involve the word 'revenge', something that United fans will be hoping their side can use to spur themselves on to kickstart their Champions League campaign.
Three points on Wednesday would put United in a great position to progress through to the knockout stages with the hosts still to play Young Boys and Atalanta at Old Trafford.
A win is the only result that The Reds will be seeking, but getting revenge over Villarreal for causing heartbreak this summer will definitely be in the back of every United players' mind.
Although Solskjaer's record in the Europa League during his time at United has been impressive, his record in the Champions League has been quite the contrary.
The Norwegian has lost seven of his 11 Champions League games as United boss, a shoddy record that has lead to criticism regarding whether he can manage on the big stage.
To make things worse for United, four of those losses have come in their last five Champions League matches. Winning only one of their last five matches in said competition certainly does warrant questions being asked.
Although the loss to Young Boys was an awful result, it was semi-understandable with the team losing Aaron Wan-Bissaka in the first half to a red card and the game being played on a 3G pitch in a hostile environment.
However, there can be no more excuses now should United fail to get a result on Wednesday. This game serves as a massive opportunity for Solskjaer – but it could go one of two ways.
The United boss could begin to rekindle faith from supporters who are doubting his credentials to help United become a successful team in Europe – although his side would have to continue to pick up positive results as well as win on Wednesday.
On the other hand, should United lose, that would be eight losses from 12 Champions League games – an unforgivable record that would not only see Solskjaer's doubters come at him more maliciously, but would strongly hinder United's chances of progressing also.