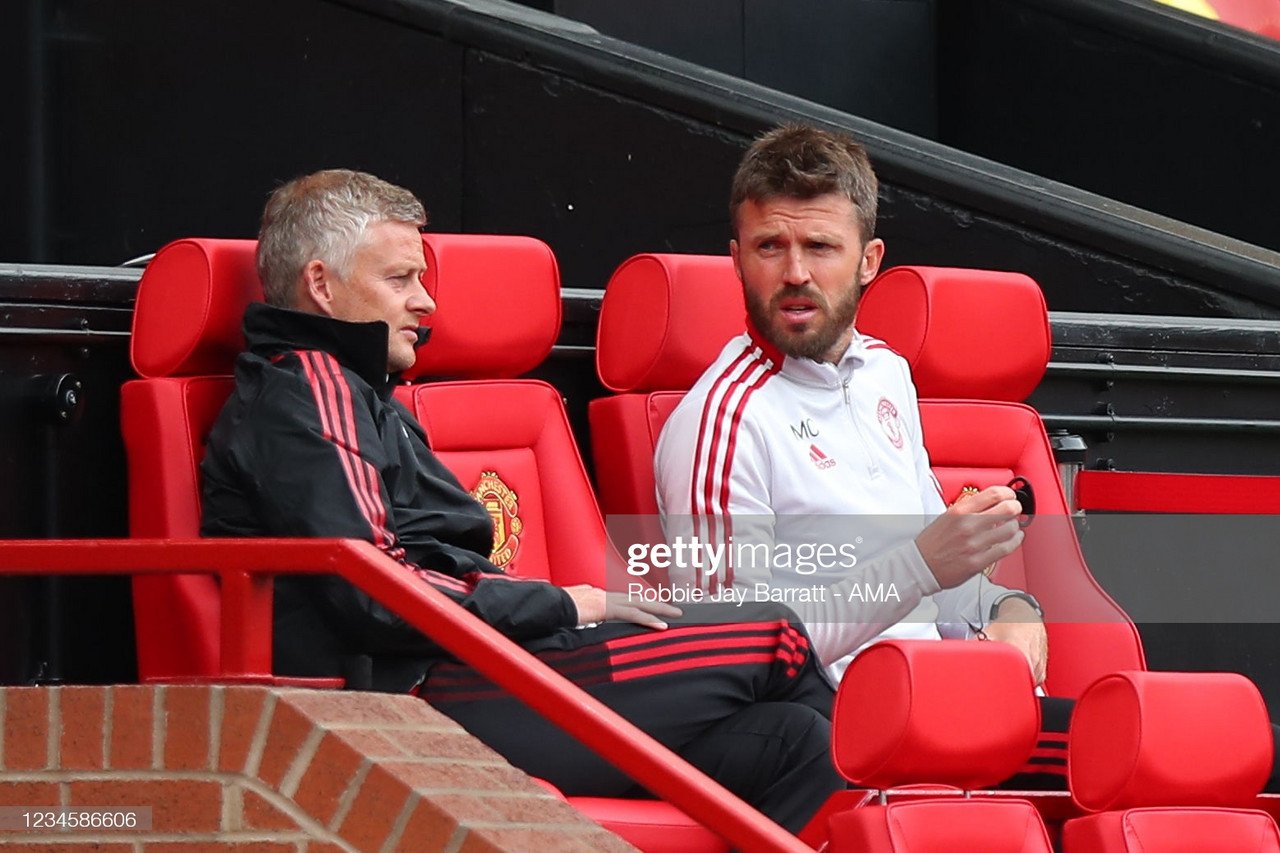 Manchester United travel to Spain to face Villarreal in the UEFA Champions League, with matchday five possibly the route to the last 16 for the Red Devils. Temporary in charge manager Michael Carrick spoke to the press ahead of matchday five in the competition.
"First of all obviously its been hard and very emotional, yesterday for myself and everybody at the club. Its something that I've worked with Ole for three years now and I've known him long enough so I know the person he is, the values that he has, how he lives by and treats individuals. To see Ole unfortunately lose his job was tough for me, was tough for a lot of people at the club and you can tell by the emotion around the club yesterday of what Ole meant to everyone here.
"Results in this business is everything, as much as you build the foundations, create the right environment and the right culture and treat people the right way sometimes you don't get what you deserve. I want to say a massive thank you to him, certainly from me and the staff and as well as the players because he taught me a lot and its been an absolute pleasure working with him, I wish him the best."
Having only had one training session to prepare
"Its a challenge course it is, the initial reaction yesterday and coming to terms with the situation, but quite quickly you have to focus, there's a responsibility here, its a great club, such a privilege to be working here no matter in what capacity so I don't take it for granted or lightly in any way shape or form." Of course it is a limited time but its the challenge I am relishing at the moment, really looking forward to it."
Villarreal being a strong outfit
"A very good team, very well organised, very well coached, two different games in some sorts, I thought the final we was good, we played very well at times and just didnt have the cutting edge and to lose in the way we did it hurt. In the end you got to say we wasn't good enough on the night to finish it off. In the first they were taking the ball well and took the ball well, nice connections and patterns through the pitch with technical players with speed and penetration on the last line. They have a good mix and balance and we respect that. We have played them a couple of times and know each other better. It's a big game for both teams at this stage of the competition."