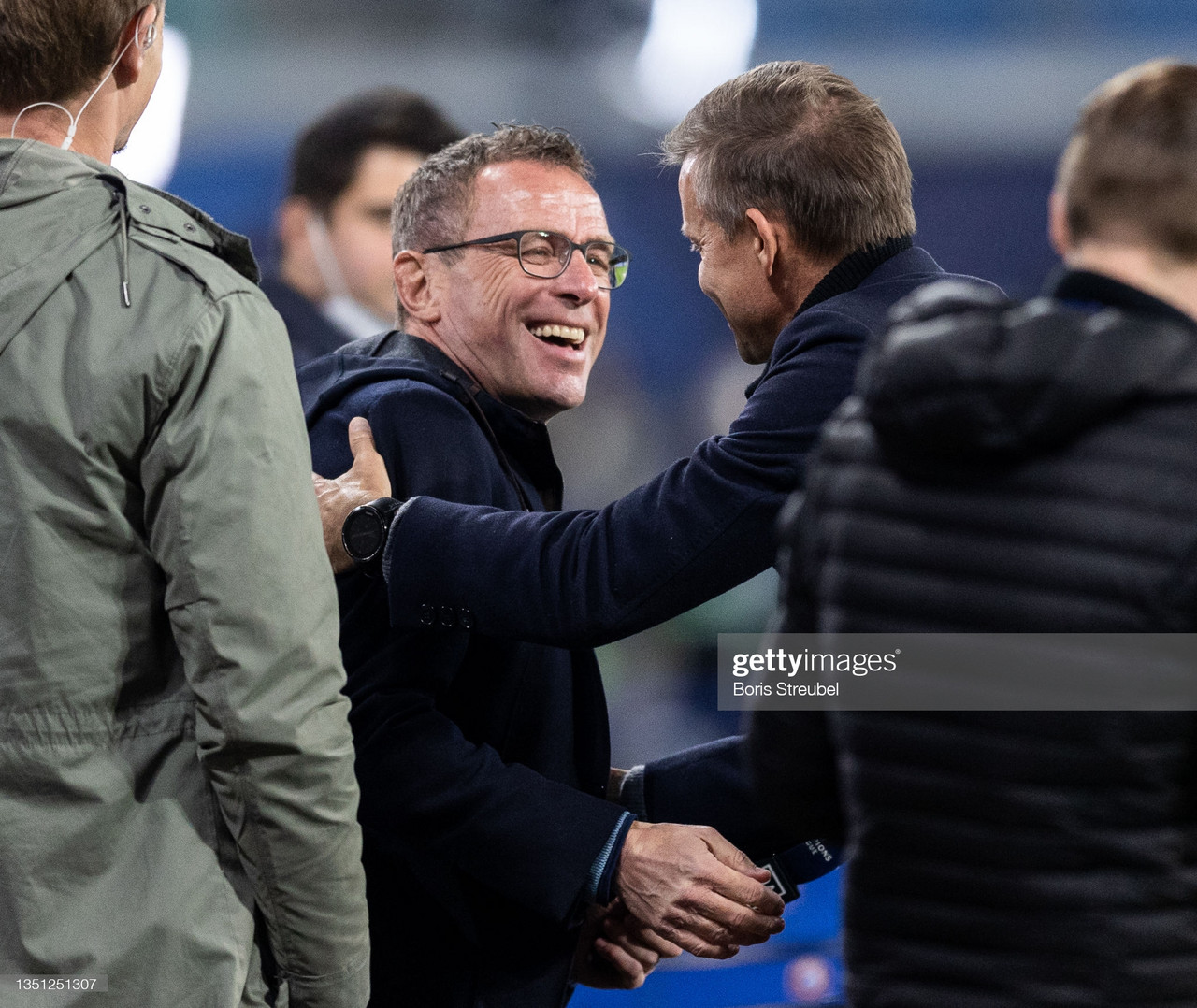 Ralf Rangnick can be the start of something incredible for Manchester United because it finally looks like the Glazers have concocted a sensible, long-term strategy for their football club.
In the years since Sir Alex Ferguson, hundreds of millions have been sporadically spent across four different managers but the English giant has inevitably flattered to deceive under every the stewardship of every one of these men.
Rangnick isn't a serial-winner but he comes in with a coherent plan and vision. The former RB Leipzig manager is a well-respected visionary in his home country but he hasn't managed an elite European club during a managerial career that spans over 30 years – as highlighted by Sky Sports pundit Paul Merson.
Still, the lack of a big-name club should not be a concern to United fans. Rangnick is bringing an identity to a confused playing squad before moving upstairs into a consultancy role for the following two years. He brings the ideas to the table and then the responsibility will be passed over to someone else in just six months time. People might question his ability to keep big egos on-side across a three or four year period but such an issue will not be crossed.
United's long-term future will be anchored by Rangnick in a shadowed capacity. The 63-year-old will have a big say in his successor and he will work closely with his successor to ensure the continuation of his philosophy. His ideas have been copied and tweaked by elite managers like Jurgen Klopp and Thomas Tuchel so there are no qualms with his tactical playbook.
Before you know it, the new and younger progressive coach will be taking the reins and it will be their duty to control the egos of the dressing room.
Let's not forget, Ole Gunnar Solskjaer became the Man United manager based on a far weaker CV than his successor's, and he came without a comprehensive modern-day philosophy. His attacking brand of football was heavily reliant on counter-attacking and the lack of a detailed plan left his team looking very short at the end.
Constant pandering towards the past left Solskjaer's team looking distinctly ordinary when all was said and done. There was too much emphasis on individual brilliance while rival teams were swatting teams away with a clear and obvious system of play.
Solskjaer was not able to something that could tie all of his players together and you simply have to build some kind of philosophy at football clubs these days.
Ronaldoh-no?
Still, Rangnick's tenure as interim manager will not be without its challenges. One obvious obstacle will be the treatment of leading goal-scorer and footballing legend Cristiano Ronaldo – a player who does not seem well suited to the German's Gegenpress.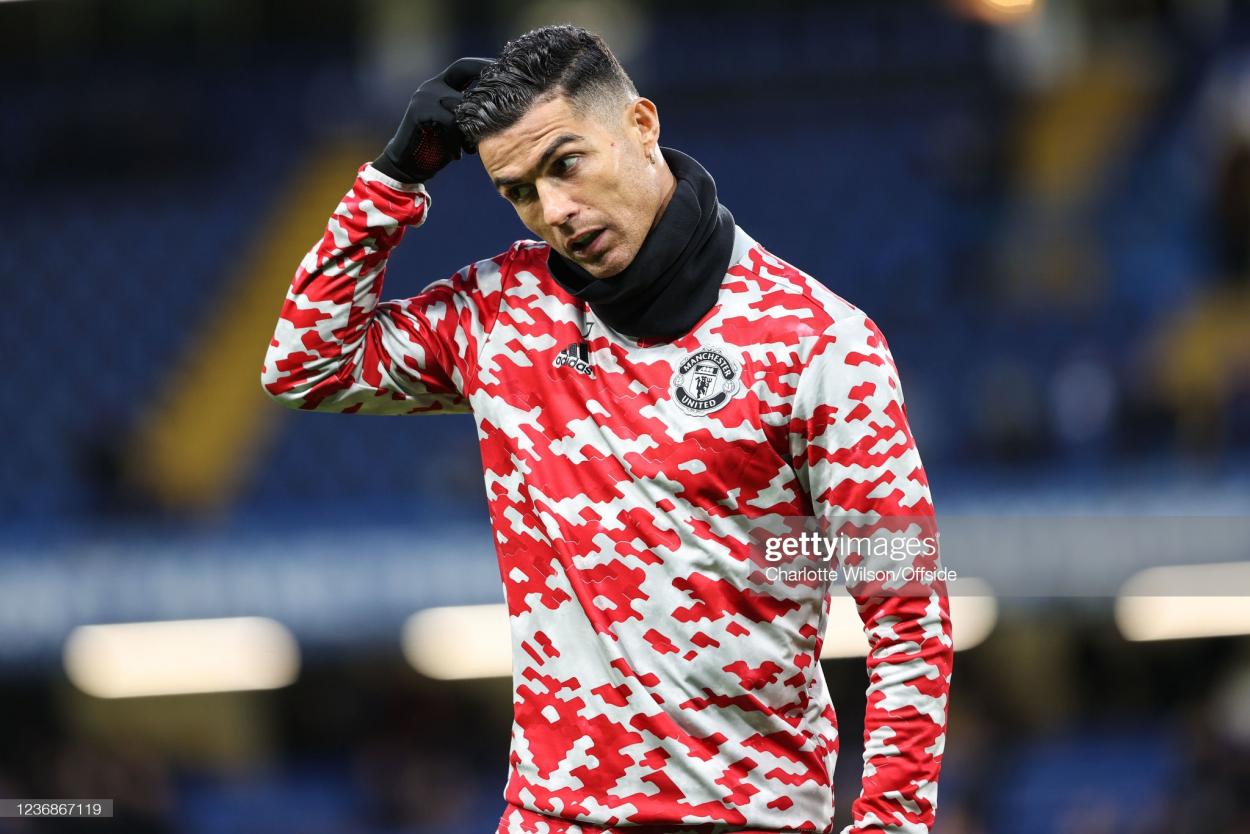 Ronaldo's recent omission from the starting eleven for United's draw against Chelsea seemed a little peculiar. The Portuguese superstar had scored a vital late goal in the Champions League against Villarreal, helping the Red Devils achieve progression to the knockout stages. However, caretaker manager Michael Carrick decided to drop him to the substitute's bench.
Former United right-back Gary Neville queried whether Carrick had been asked to do this by the incoming manager. Ronaldo has never relentlessly pressed from the front, perhaps explaining why he remains in such good shape at 36-years-old. But Rangnick is not a manager to compromise his style for players who cannot press with intensity. Something will have to give.
Other big names could also fall by the wayside. Paul Pogba is not renowned for his off-the-ball work-rate and Anthony Martial's days could be numbered. Harry Maguire could also be more exploitable in a high defensive line.
Nonetheless, irrespective of potential obstacles, United are now showing signs of leaving the past behind and becoming a modern-day football club. The "United way" will now become something so much more than a hollow statement of nostalgia.