Frank Lampard praised Everton's 'spirit' after they salvaged a late point in a 1-1 draw with Leicester City. Such is the club's relegation fears that points rather performances are currently required, and the latest one took them four clear of the relegation zone.
After missing two clearer openings, Richarlison snatched the leveller — his 50th goal for the club on his 146th appearance — in the second minute of stoppage time with a scruffy finish past Kasper Schmeichel. Leicester had taken the lead in the fifth minute when Harvey Barnes pounced on slack defending.
Coming 11 days after a 1-0 win over Manchester United, Everton have now recorded unbeaten back-to-back Premier League games for the first time since October, and although they face a trip to Anfield to take on Liverpool on Sunday and then welcome Chelsea to Goodison Park, Lampard feels there's more positivity around the club following the collection of four valuable points.
"A late goal that gets you a draw feels a real positive," the Everton manager said. "That is something we want to change. As the chances were coming and going towards the end of the game – Seamus [Coleman] has a good chance, Richy [Richarlison] had a good chance – you worry.
"Something we haven't been able to do well enough in my time here is draw games when we are either are not playing as well as we should do – I think that was the case in the first half but not the second – and other games recently against West Ham and Burnley where are performances were good and we got nothing. As long as we stay in games and keep fighting in games then anything is possible."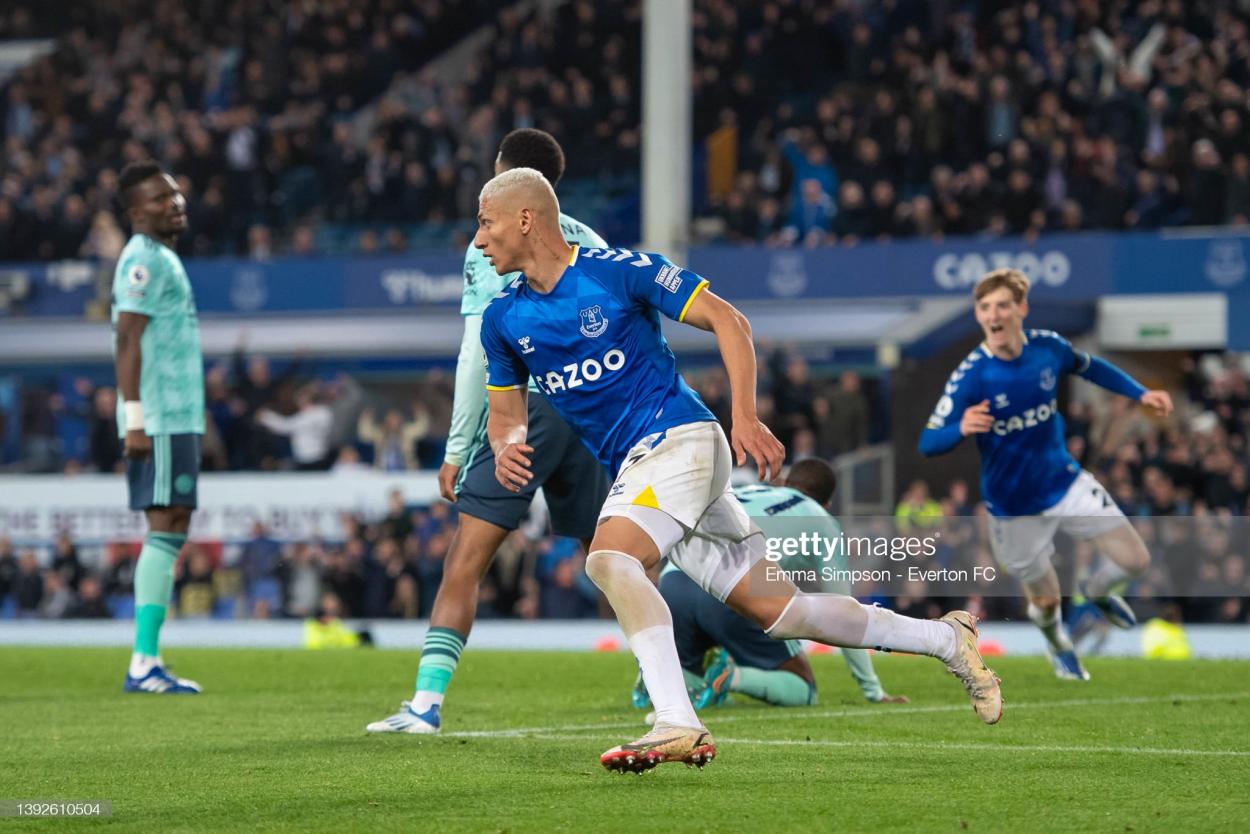 In two of their last three home league games, Everton have secured points late on; against Newcastle United last month Alex Iwobi scored a 99th-minute winner to go with Richarlison's late show against Leicester here. Fighting until the death is a quality that Lampard believes his side have harnessed and exhibits the team's spirit, which has been maligned recently.
"We fought for something we deserved," he said. "The spirit is here. It can be an easy thing to throw at the players if they don't perform well. The hardest thing to do in football is turn games when you are slightly off it. That is what made me most happy. We are not in a time for pretty patterns or philosophy. The first phase is whether we can fight and show spirit and character as a baseline to stay in this league."
'We will continue to give everything'
Meanwhile, Brendan Rodgers, the Leicester manager, felt the only thing lacking from his team's display was a cutting edge. James Maddison and Kelechi Iheanacho both spurned chances to add to Barnes's early goal but, instead, were left to face the music of having dropped an unhealthy 19 points from winning positions this season.
"I thought performance-wise we were excellent," Rodgers said. "Once we get into the second half we just need a bit more composure in the final third of the pitch to close the game out. At 1-0 you always have to go right to the end and unfortunately just at the end we conceded the goal. You think of the great result Everton had here 11 days ago; this is our fourth game in that period. The level the players played at was a really high level."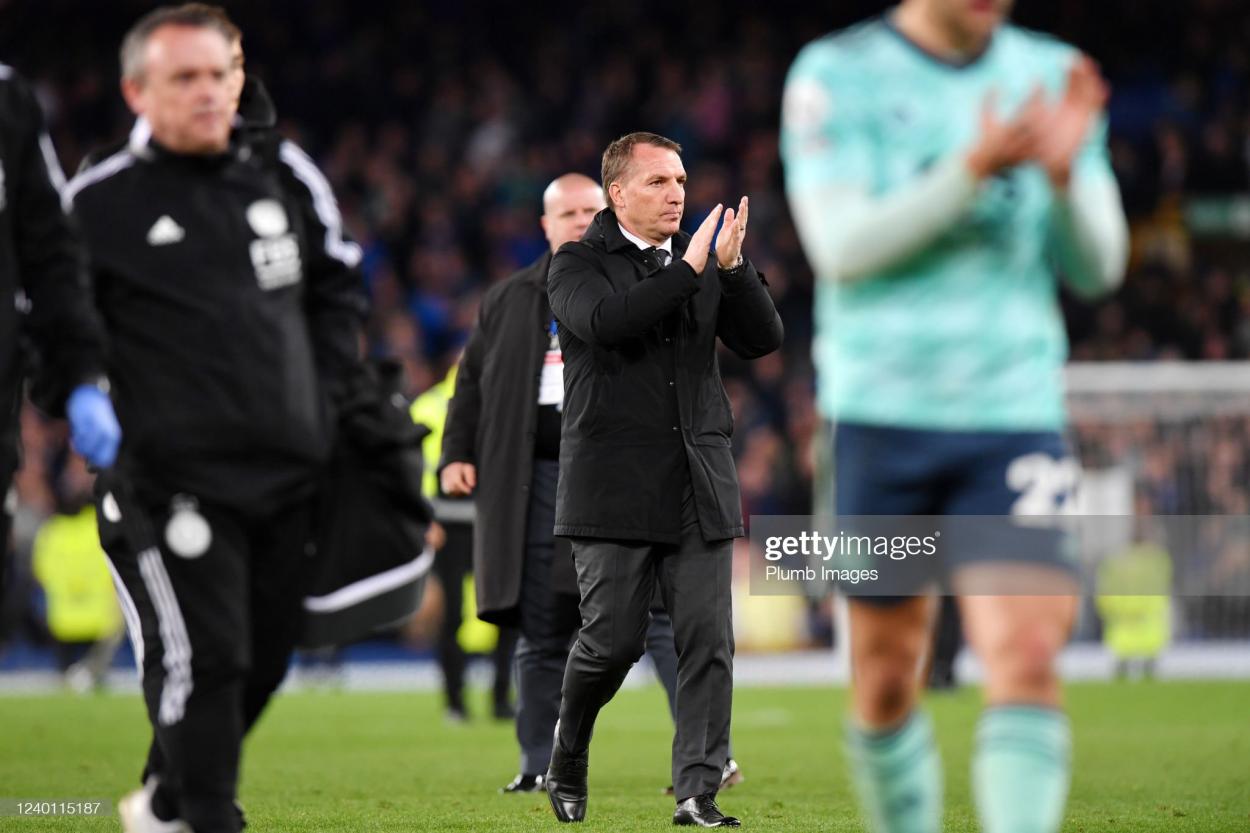 Now sitting in ninth place in the league and 11 points adrift of likely qualification for European qualification, Midland minds turn to Leicester's Europa Conference League semi-final with Roma as the club attempt to claim their first piece of European silverware.
However, Rodgers said that his players will still give their all in their remaining league games despite the enticing prospect of facing Jose Mourinho's side over two legs.
"Finish top half of the table and get to the final of the competition we are in then that will be a really good season for us, in terms of the position we were in with players and injuries," he said. "There are still a lot of games to play in the league, you have to respect the supporters who are travelling all around the country.
"Every single game we play we will give everything until the last whistle goes on the last game of the season but clearly the European competition is important for us as it gives us a chance to qualify for Europe for a third season."