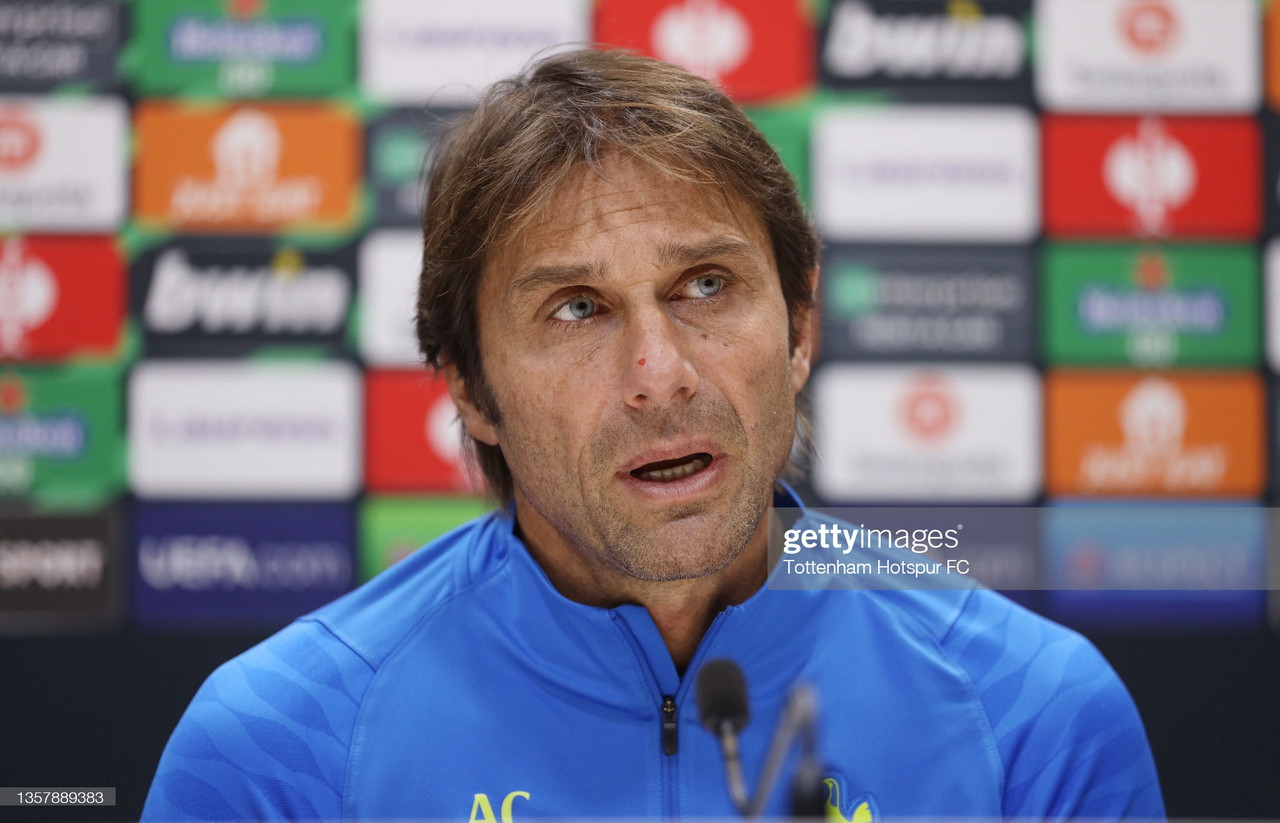 Tottenham Hotspur host Arsenal on Thursday night in what promises to be an incredible North London derby.
If Arsenal win, they confirm a top four place and Antonio Conte's side are condemned to the Europa League.
However, if Spurs win, the gap is just a point and everything is on the line for the two remaining games of the season.
Here are Conte's pre-match quotes:
After the draw against Liverpool, Jurgen Klopp had a dig about how Tottenham approached the game.
Conte responded:
"For sure, if there was a team that deserved to win on chances created, it was Tottenham and not Liverpool.
"Klopp needs to understand that he gained one point, and didn't lose two."
"I have respect for Jurgen and I know he respects me a lot and this is a good chance for him and me to learn that during the game you never have to speak about your opponent.
"It is important to be focused on your team."
It is hard to remember now but this game was rescheduled. The original was meant to be played in January, but Arsenal requested to postpone due to Covid issues.
This raised a lot of eyebrows and the Premier League have since changed their protocols. Conte touched on this:
"To speak now at what has happened in the past is not useful.
"For sure, it was strange that our game was postponed for Covid and Arsenal didn't have one player with Covid. We lost a game 3-0 when we had nine players out with Covid."
Conte gave an injury update before the big game. For Liverpool, Sergio Reguilon was out injured but Ryan Sessegnon did a fine job in his place.
The Italian has also confirmed previously that Oliver Skipp, Matt Doherty, and Japhet Tanganga are out for the rest of the season.
"No [new team news]. The situation is the same in the last game. Reguilon is not available."
Conte touched on the importance of this game for a Champions League spot but also what it means to the fans, who have never witnessed a North London derby at the Tottenham Hotspur stadium.
"We are talking about an important game. Important for many different situations.
"First we are playing this game for an important target. For a place in the Champions League. This is first, to try to win this game.
"I also know the importance for our fans of this derby, the north London derby. This is the first time they're playing this derby in their stadium with all the fans.
"We have to try to get three points against Arsenal. We are talking about a good team, a really well-organised team. Arteta is doing a really good job. He's had the possibility to work and improve his team.
"In this moment of the season, it has to give us a big push."