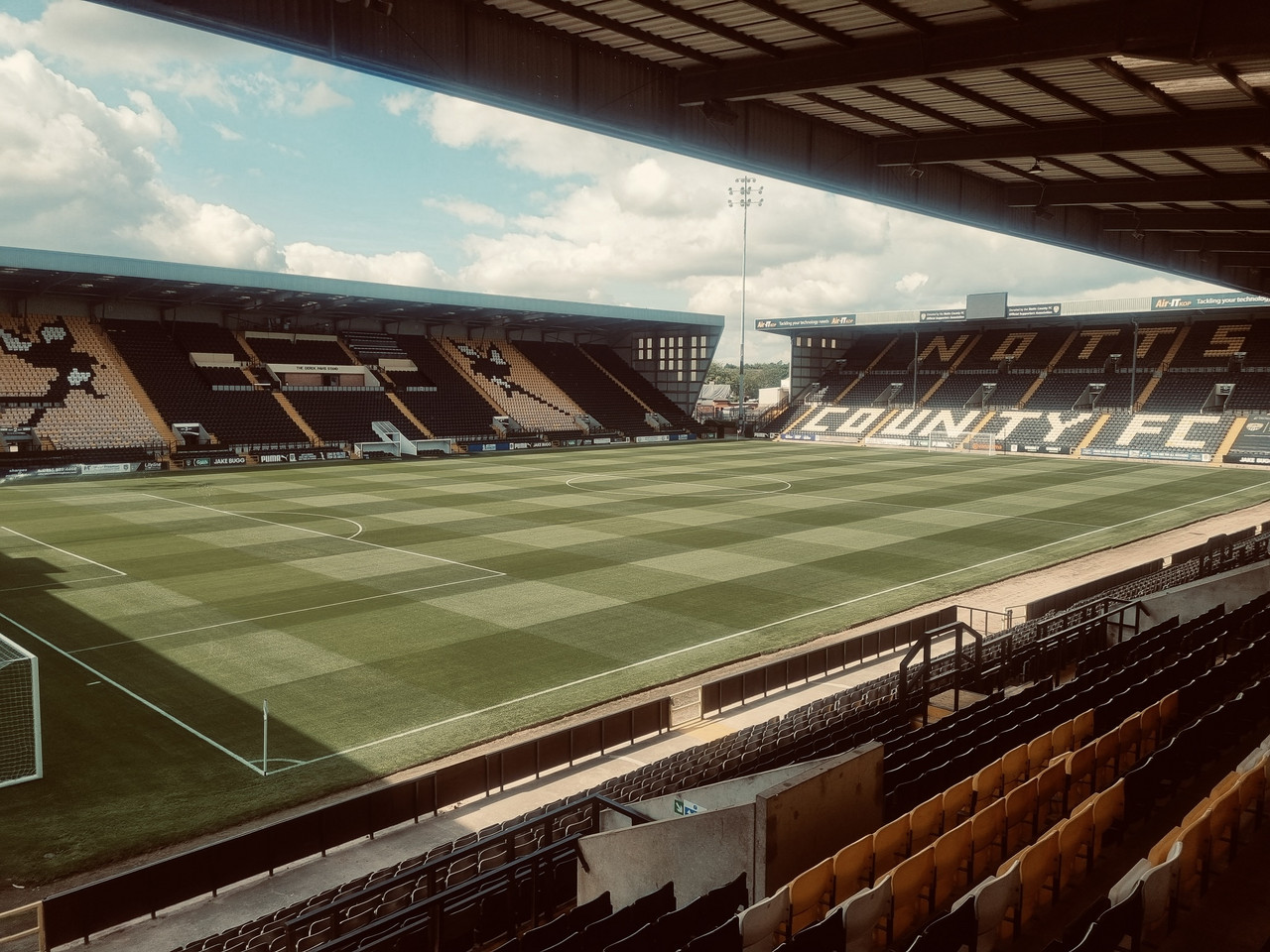 Despite currently being without a Head Coach due to the departure of Ian Burchnall to Sky Bet League Two outfit Forest Green Rovers following the narrow play-off defeat to Grimsby Town, the Magpies' board did not wait for their next appointment to dive into the summer transfer window.
The club began there rebuild by completing the signing of the highly-rated Toby Adebayo-Rowling from Vanarama National League South side Ebbsfleet United. The full-back was quick to admit upon his arrival that he was not short of offers from clubs within the Football League, yet it was Notts County he chose as his next destination as he arrives to help the club attempt to once again complete their quest of the return to the EFL. Adebayo-Rowling's emergence in at the Lane came quickly after the departure of fan-favourite Dion Kelly-Evans. The 25-year-old will be heavily missed, his replacement possesses the key attributes required for his position in the way the club prefer to set-up, and that is one of many exciting encounters to look forward to on the first weekend of August.
On the opening day of June, Vanarama National League North winner, top goalscorer and Player Of The Season Macauley Langstaff was next to check in at Meadow Lane. The forward was not short of interest, as expected, yet it was Notts County who triggered his £50,000 release clause first and ensured they confirmed his services for the upcoming campaign. The 25-year-old's arrival was gratefully welcomed, as it was known that Kyle Wootton would eventually depart for Stockport County. There is a lot to look forward to for the Magpies supporters from Langstaff this season, especially the goals he will bring given he netted 32 times last season. An added 14 assists saw Notts' new marksman conclude with 46 goal contributions, and here is hoping those figures will be replicated come this time next year.
Now that is the current recap out the way, lets talk potential signings:
Geraldo Bajrami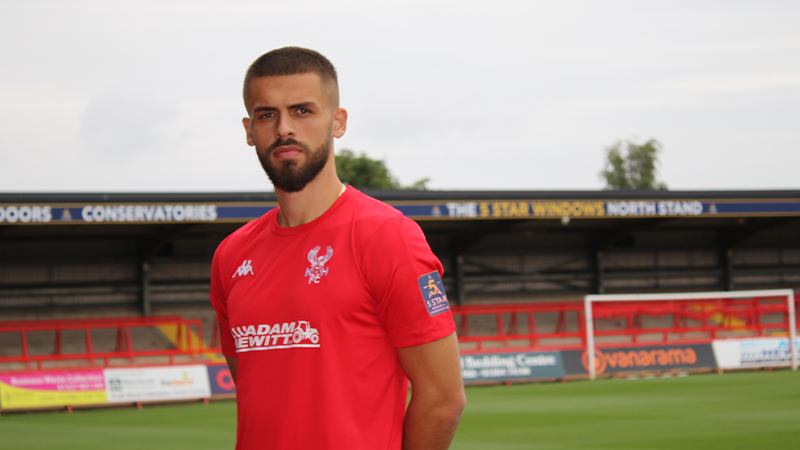 A new face in the heart of the backline is much needed, especially now given the departure of Alex Lacey and I believe this man would be the perfect acquisition to accompany club captain Kyle Cameron and Richard Brindley in the back three.
There was rumours in January that Notts County had been looking to sign the centre-back, yet the apparent two decent figured bids were both rejected. However, it is now believed that there is an agreement in place for the 22-year-old to join the club on a free transfer this summer despite interest from the English Football League so there is a sense that this deal is all but complete.
Bajrami was an influential part of Kidderminster Harriers' memorable Emirates FA Cup run, which came to an end against West Ham United courtesy of Declan Rice's late extra-time winner. However, on the topic of the their outing against the Hammers, the defender played as part of a holding two, demonstrating a clear capability to play higher up which I believe was also a factor in the board's decision at Meadow Lane to ensure an agreement was in place ahead of the upcoming season.
The strength, versatility, pace and awareness of the already experienced defender is something to embrace the joy of witnessing in the black and white stripes, apparently as and when this deal is confirmed.
Josh Kelly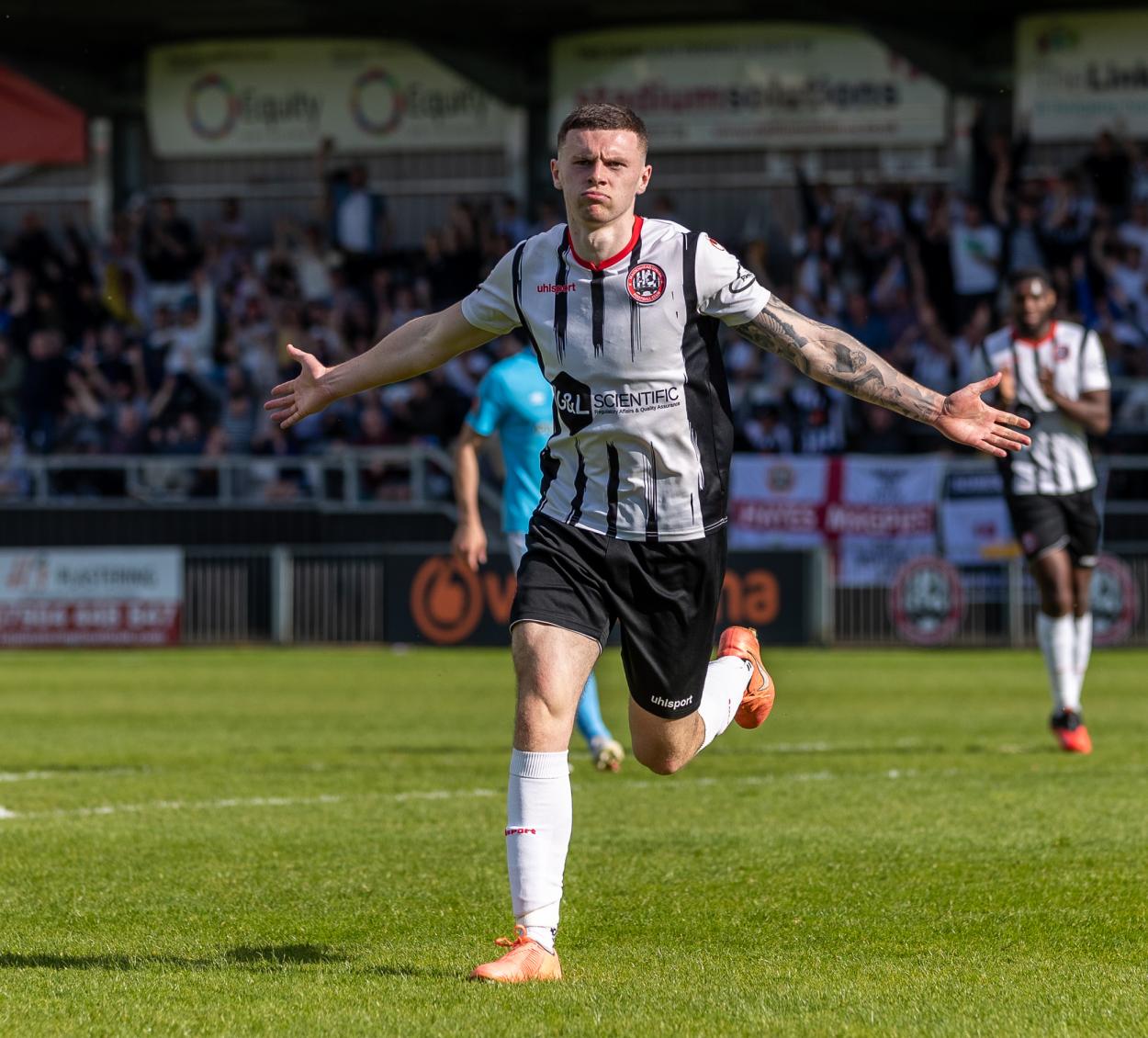 Another hugely talented forward to add into the mix of many in the Vanarama National League and one that would bring a new dynamic into the frontline alongside Macauley Langstaff.
The 22-year-old netted 15 times during the course of last season in a struggling Maidenhead United side which has drawn a lot of eyes to the potential that could be unlocked if he was to be playing in a more attacking side. The most memorable conversion of the 15 came against recently relegated Weymouth, a goal that saw the forward beat two defenders before firing into the top corner passed former Magpies shot-stopper Ross Fitzsimons.
Currently under-contract at York Road, it would require a fee to complete this signing if it was one to be made. However, I suspect paying fees would be the least of the owners concerns right now and on the topic of the ownership, they have confirmed they will doing all they can to ensure they have a squad ready to compete for promotion. This signing for me would most certainly be a foot in the right direction, as it would ensure a front two who scored a combined total of 47 in their respective leagues last season.
A player who is undoubtedly on the shortlist of many clubs, if this was to go through, the Magpies would have to act fast just as they did completing the signing of Adebayo-Rowling and Langstaff.
Erico Sousa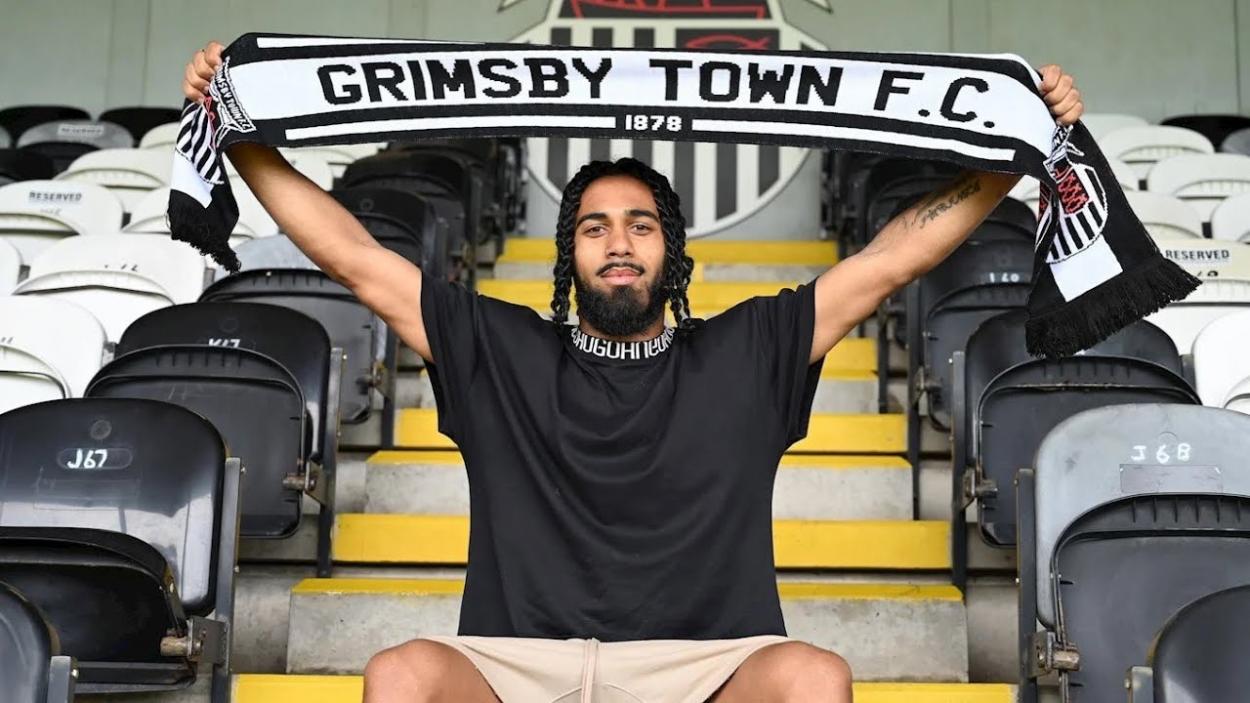 A player that was massively impressive in his three appearances against Notts County during the course of last season and played an influential in the play-off success for Grimsby Town, who he has now departed.
As he has departed, this now obviously means he is available on a free transfer. The signing of the 27-year-old would add flare and pace to an already well-equipped group of attacking players at the disposal of the Magpies and I believe it would allow the eventual new manager to explore players in different positions. The most obvious being to use Ruben Rodrigues as an out-and-out forward, which would work as a huge success as already proven by the faultless return from the Portuguese maestro last season.
Although his stats do not stand out, it is important to remember that Ruben Rodrigues' nor Kyle Wootton's did prior to their arrivals at Meadow Lane and both players hit the ground running and enjoyed the most successful periods of their careers thus far and there is nothing to suggest that Sousa would not experience the same highs if he was to join ahead of next season.
I believe for the way that the club intends to set-up and play, completing this free transfer would be a huge step in the right direction. Electric speed, bags of flare and promotion know-how, priceless and quite literally. Would be a great addition to the Football Club.
Laurence Maguire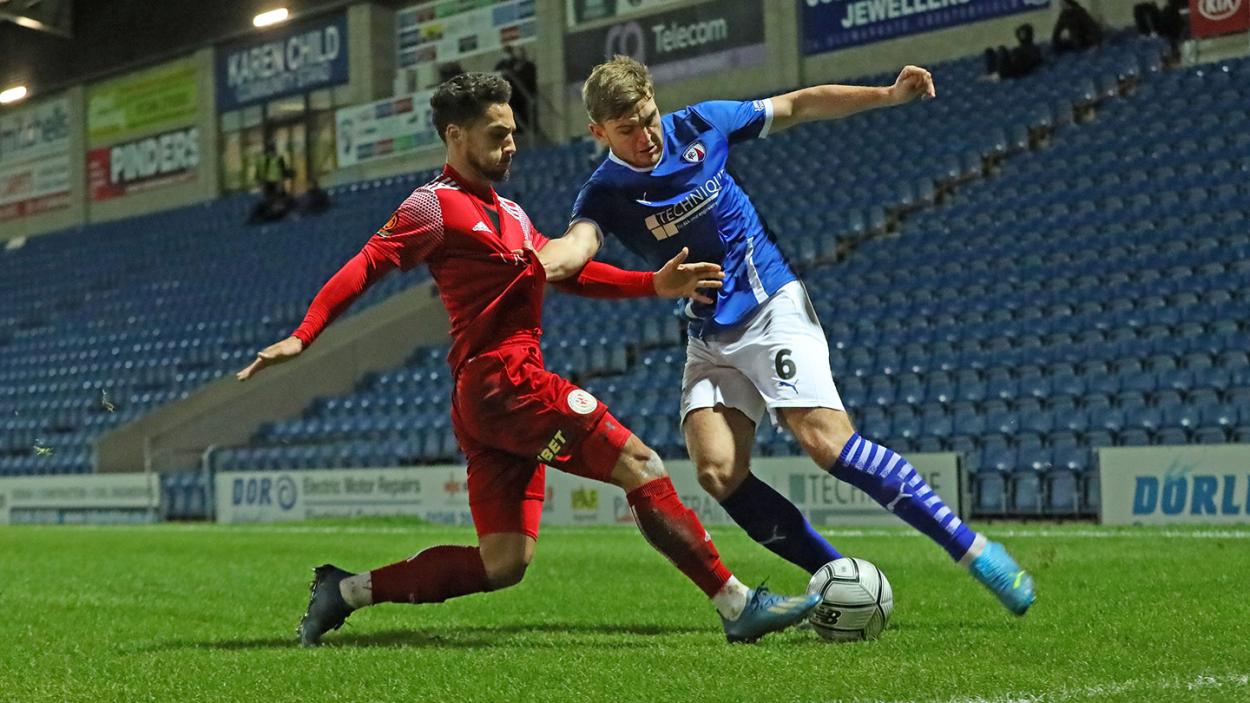 Transfer listed by current club Chesterfield Football Club and would also be a welcomed addition to in the back three of the Notts set-up.
The 25-year-old played an important part in the successes of the Spireites last season, a season which saw them conclude by being eliminated in the Vanarama National League Semi-Final by Solihull Moors.
Notts County were defeated 3-1 away to Chesterfield last season and Maguire netted a brace on the night. A defender with a desire to attack crosses and get themselves on the scoresheet should be a key aspect of recruiting a centre-back this season as it was felt that the club did not score enough from set-pieces last season and I wholeheartedly agree. Although Notts' defenders chipped in with a handful of goals, there were many games where corner and free kicks were very wasteful and that needs fixing for this upcoming season, which has left me with the decision that recruiting Laurence Maguire would help massively with that evident issue.
Although he has been transfer listed, the defender is still under contract meaning a small fee would be required. Yet, a small fee for a highly experienced defender at this level, as well as a defender who also has Football League experience is a steal for any club. I hope Notts County would alert to that factor and complete the signing quickly if they were to do so.
Overall, a transfer that would cause a stir between the fanbases. However, there is a disliking between the two already and there is no time for friendships between football clubs, especially not local rivals.
Ryan Colclough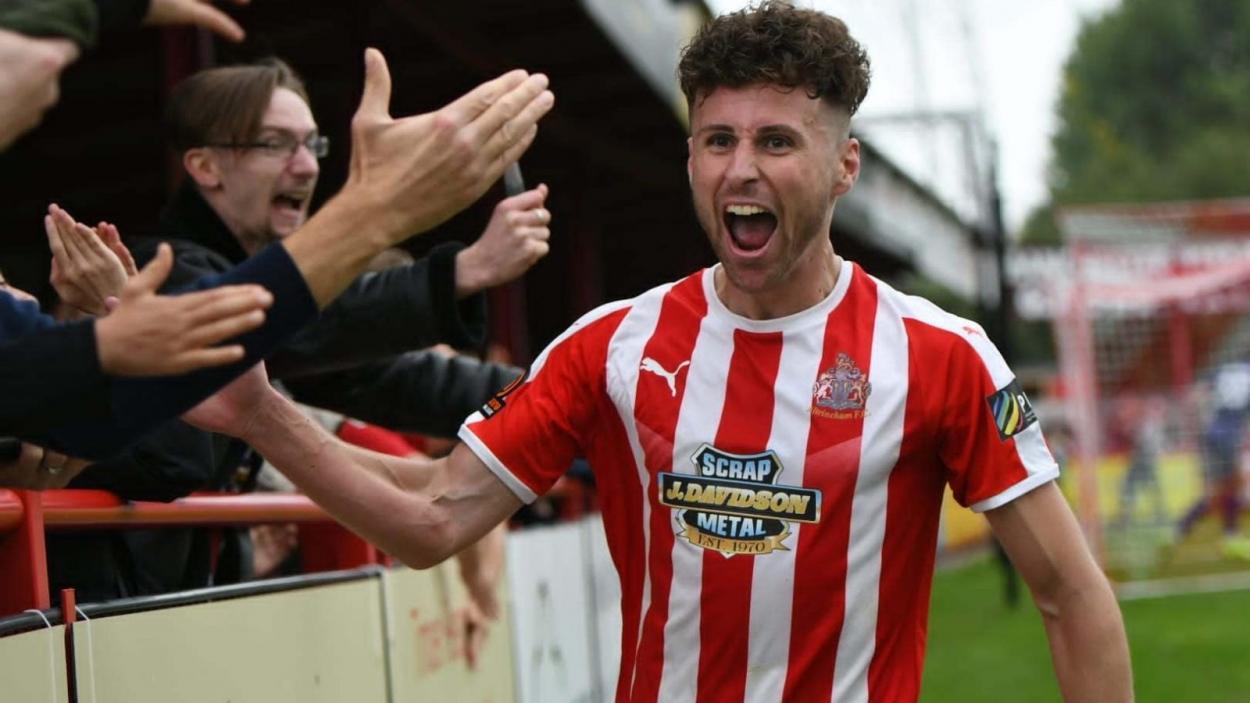 The final player of the five, and arguably the one who would be toughest to sign given his role of importance in the rebuild at Altrincham following their recent transition to full-time football.
The 27-year-old netted 11 times and assisted 6 over the course of a season which saw him miss a spell through injury. One of the assists came in Altrincham's 1-0 victory over Notts County as his low cross found goalscorer Marcus Dinanga at the back-post for a tap-in.
Colclough possesses incredible pace, which has helped him into becoming one of the best one-versus-one attacking players in the Vanarama National League and although he is highly important to his current side, the right bid would be too much for them to turn down and I believe he would be all for a move to Meadow Lane.
Notts set-up with a three to accompany the one striker and if that remains the same this season, Colclough could come in and play off the left side of that attacking three and would also be a good player to bring in again if they were to experiment new attacking options playing as a centre-forward.
A player I have been a fan of during his time with Altrincham, one of the league's many impressive attacking talents and one I would certainly be all for being recruited and brought to Meadow Lane to play a big part in next season's push for promotion.
ROUND-UP
There are the five players Notts County should look at as potential signings ahead of the new campaign. Obviously, since some of the players mentioned play in similar positions, not all would be signed. Yet, if Notts County were to explore options for those departments, those players would be ones for me who would stand out as the best options.
This pre-season is one of if not the biggest for the club during there time in the Vanarama National League so far, and one that they need to ensure is completed perfectly.
The Magpies undoubtedly will push for promotion again this campaign, with an exciting new chapter under a new Head Coach in the near future. Exciting times very much ahead at Meadow Lane.