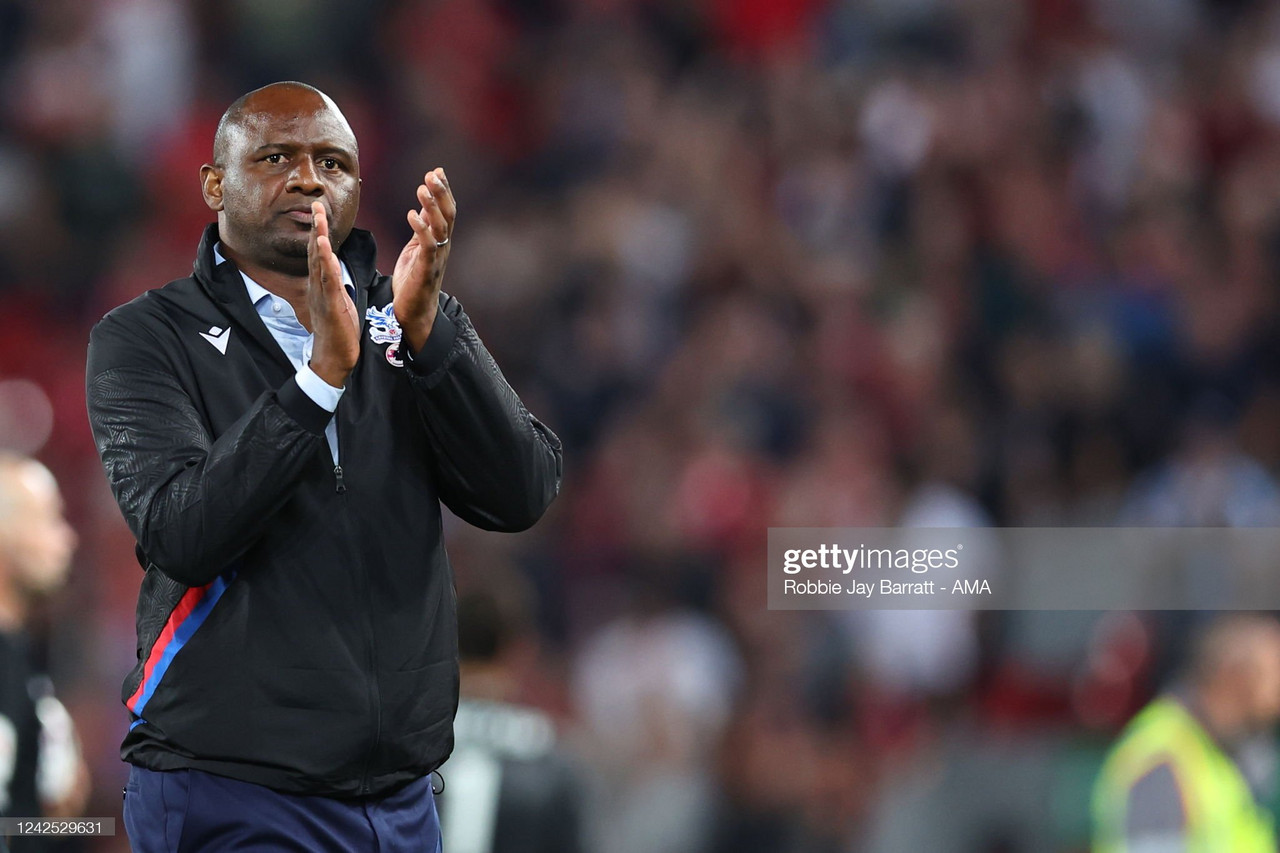 Crystal Palace dug deep to earn a well-deserved point away against Liverpool tonight after a tough encounter at Anfield.
The disappointment of losing to Arsenal on the Premier League's opening fixture will have no doubt escaped the minds of Patrick Vieira and his squad after Palace earned their first point of the season, and the first point against Liverpool in their last ten league meetings.
Palace took the lead with their first chance on target after Eberechi Eze's neatly-slipped through ball was met by the Eagle's all-time leading Premier League goal scorer Wilfried Zaha who slotted the ball away in front of Liverpool's famous Kop end.
Luis Diaz however equalised with a scintillating finish from outside the penalty area after beating four Palace defenders to get his shot away.
The game was not without its controversy either, with the Red's new signing Darwin Nunez being given a straight red card after an altercation with Palace centre back Joachim Andersen
Vieira had only praise for his side after the match, who executed their manager's game plan with unexpected success.
"I'm really pleased with the team performance. I think to come to a place like [Anfield] you need to defend well as a team and I think tonight we did it."
Despite Palace being in the lead when conceding a wonder-goal, Vieira was still happy with his team's performance.
'[I'm] not at all [disappointed]. I'm happy with the point. You just have to look at the game and look at the quality they have on the field. We needed a big performance to get the point and we did it today."
"With a little bit of luck you can win that game but I don't take away that we faced a really strong team and even against ten men, the quality is there."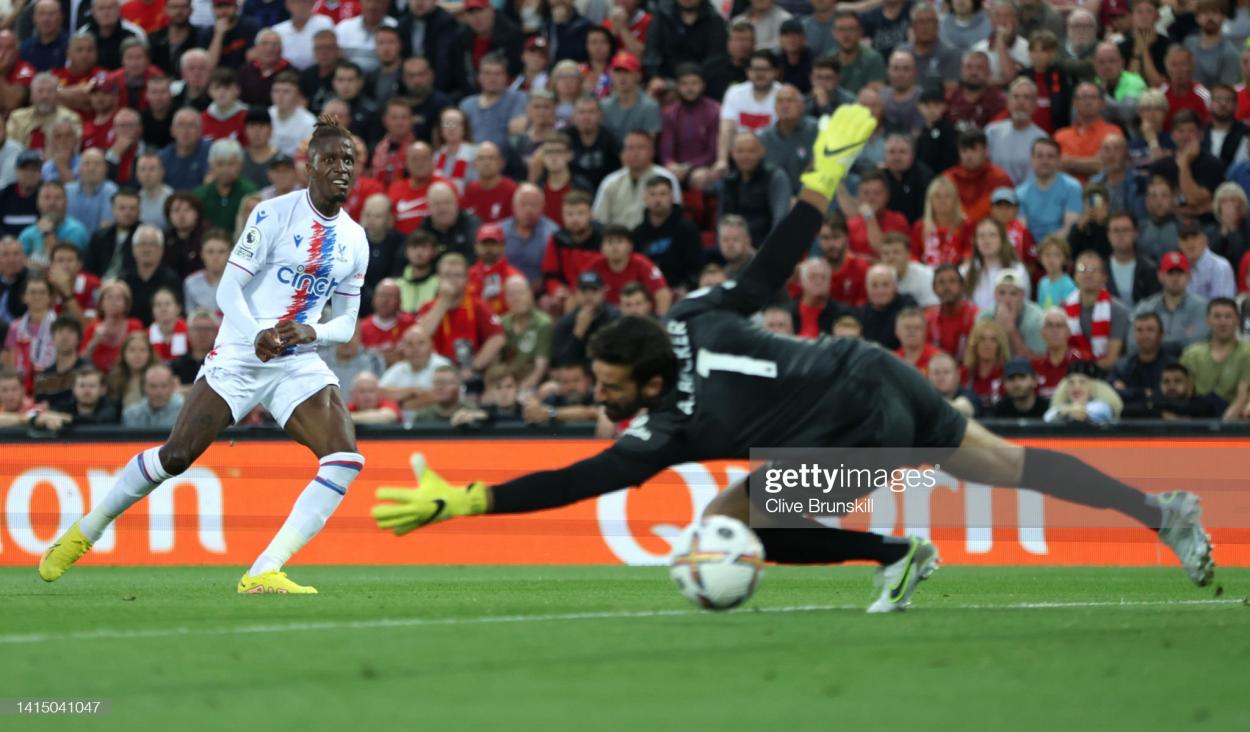 On Palace's Tough Opponents
Having only faced 'Top 6' teams so far this season, Vieira noted the difficulty of Palace's upcoming fixtures and how he has set his team up against tougher opponents this season.
"Both games [were] against top teams. [Against] Arsenal, I think, we were competing [with] them in the second half and we didn't score."
"Against those teams you're not going to create a lot of chances, but if you manage to take one of your chances that will be positive. That's what I think we did today'."
Chances came few-and-far-between for the Eagles, who had seven shots compared to Liverpool's 24, as well as earning just 27% possession across the 90 minutes.
"It was a tough game. Really difficult for us and we needed to respond, we needed to work well as a team and we did so I'm really pleased with the team."
"You always fight and work hard for any kind of points. When you work as hard as we did today and we worked well. There's a little bit of luck as well and we managed to take a point. I'm pleased."
On Zaha and Eze
Wilfried Zaha gave Palace fans another reason to adore him today after his tidy finish gave the away support hope of a rare win at Anfield.
Eberechi Eze looks to rekindle the flames of his Palace career after missing much of last season due to an achilles injury.
Both of the Eagles' attackers spread their wings to combine for the opening goal.
"If you manage to take one of your chances that will be positive, which we did today. I think Eze's play was fantastic and the timing of Wilfried's run created that situation and we scored that goal."
"It was a tough game, really difficult for us."
Crystal Palace's point against Liverpool tonight may prove substantial considering their intimidating run of games which include Manchester City, Chelsea and Manchester United in their next six games.
Tonight however, this will be a distant thought for all Palace fans who will all be leaving Anfield incredibly pleased with their team's performance tonight.