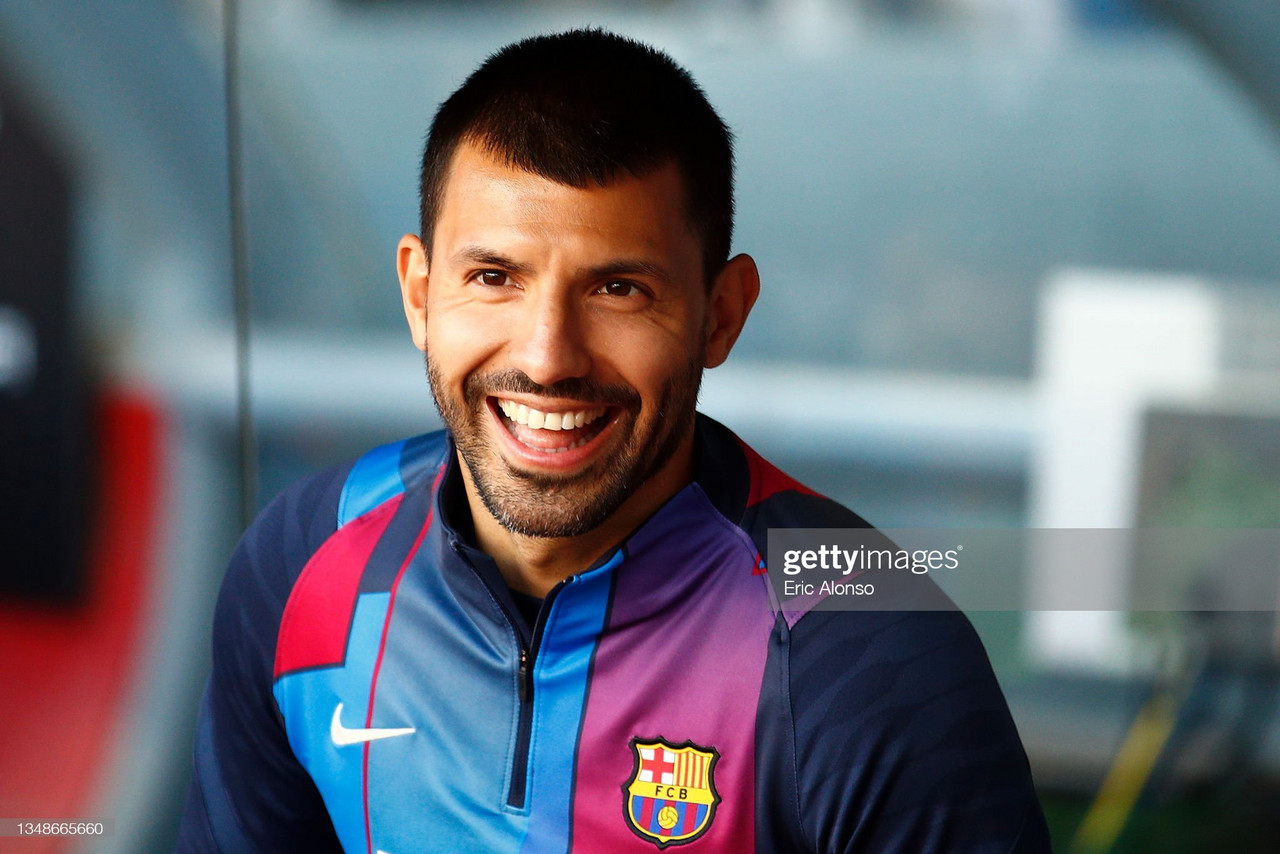 Barcelona have had one of the best summer transfer windows across Europe, after a few seasons of disappointing transfer business. Since losing their Argentinian magician and club legend Lionel Messi, Barcelona has undergone a transitional period. But this window they have managed to add some world-class players to the squad.
The Catalan side have added Robert Lewandowski, Raphinha and Jules Koundé for a combined outlay of just under £138m, while also conducting some smart business in bringing in Andreas Christensen and Frank Kessié on free transfers. However, ex-Barcelona player Sergio Agüero suggests that 'Real Madrid will win the title again'.
Agüero has had his fair share of memorable moments and has a trophy cabinet jam-packed full of silverware, but now his boots are hung up and Agüero is looking ahead to the 2022/23 season as a spectator for the first time since retirement.
Agüero brought down the curtain on a stellar career last season after suffering with heart problems. However, Agüero will go down as one of the all-time Premier League greats netting 183 Premier League goals for Manchester City, enough to take him into the top five Premier League goal scorers of all time. His time at Manchester City came to an end after the 2020/21 season ending his nine-year stay at the club. The Argentinian ended a decorated Manchester City career with five Premier League titles, six league cups and one FA cup.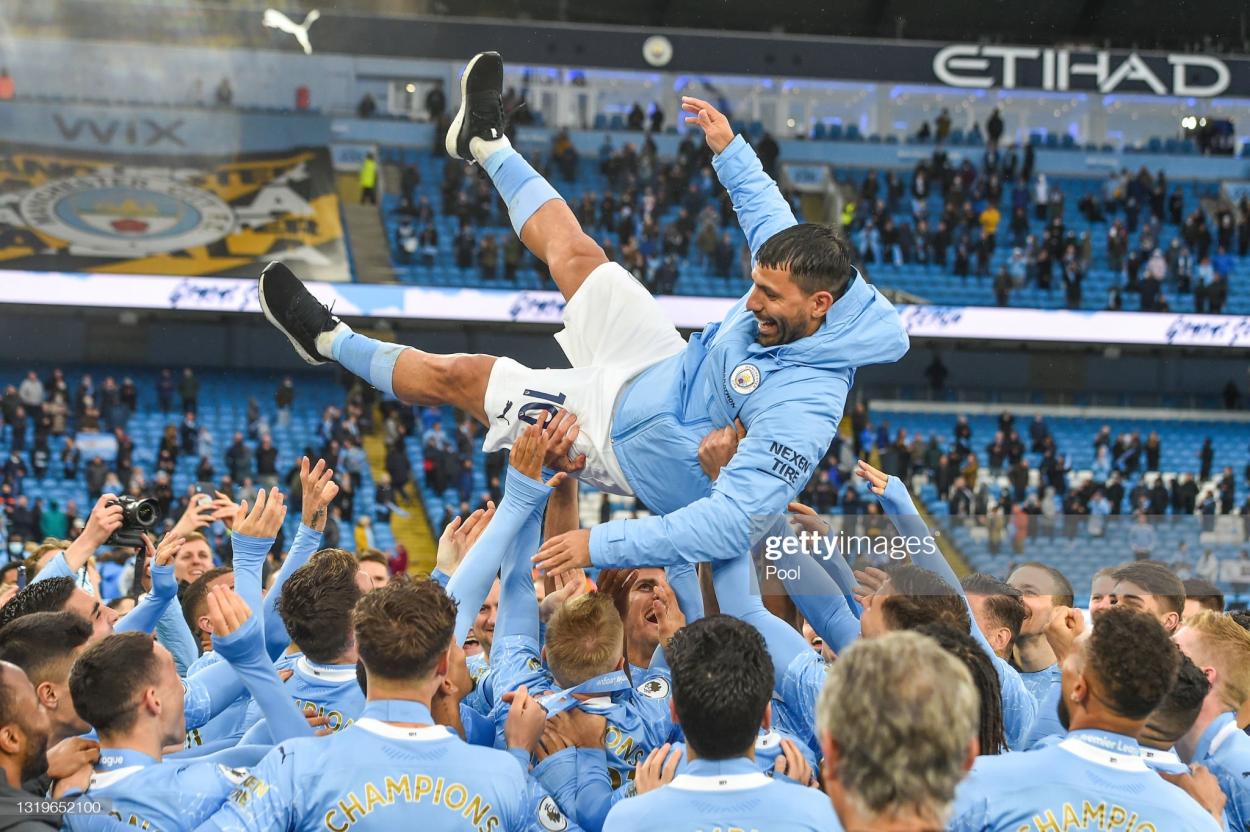 The Argentinian striker moved to Spanish side, Barcelona ahead of the 2021/2022 season, but unfortunately only managed to amass 4 appearances for Barça before retirement. However, Agüero will be keeping a close eye on how Barça get on this season under Xavi Hernández.
Ahead of the opening round of La Liga fixtures this weekend, with Rayo Vallecano first up for Barcelona, Agüero spoke to Stake.com about how he predicts things will unfold in Spain this season.
Who will win the La Liga title this season?
Real Madrid enjoyed a fine 2021/22 season which saw them lift the Champions League trophy and the La Liga title, finishing ahead of Barça by 13 points. These achievements combined with some strong additions to the squad mean Real Madrid are the outright favourites going into the new season.
Sergio Agüero has two horses in the battle for the La Liga title having played for both Barcelona and Atletico Madrid but reckons the title will head to the Santiago Bernabéu this season.
He said: "If Benzema and Vinicius keep up their level, you'd have to say Real Madrid will win the title again.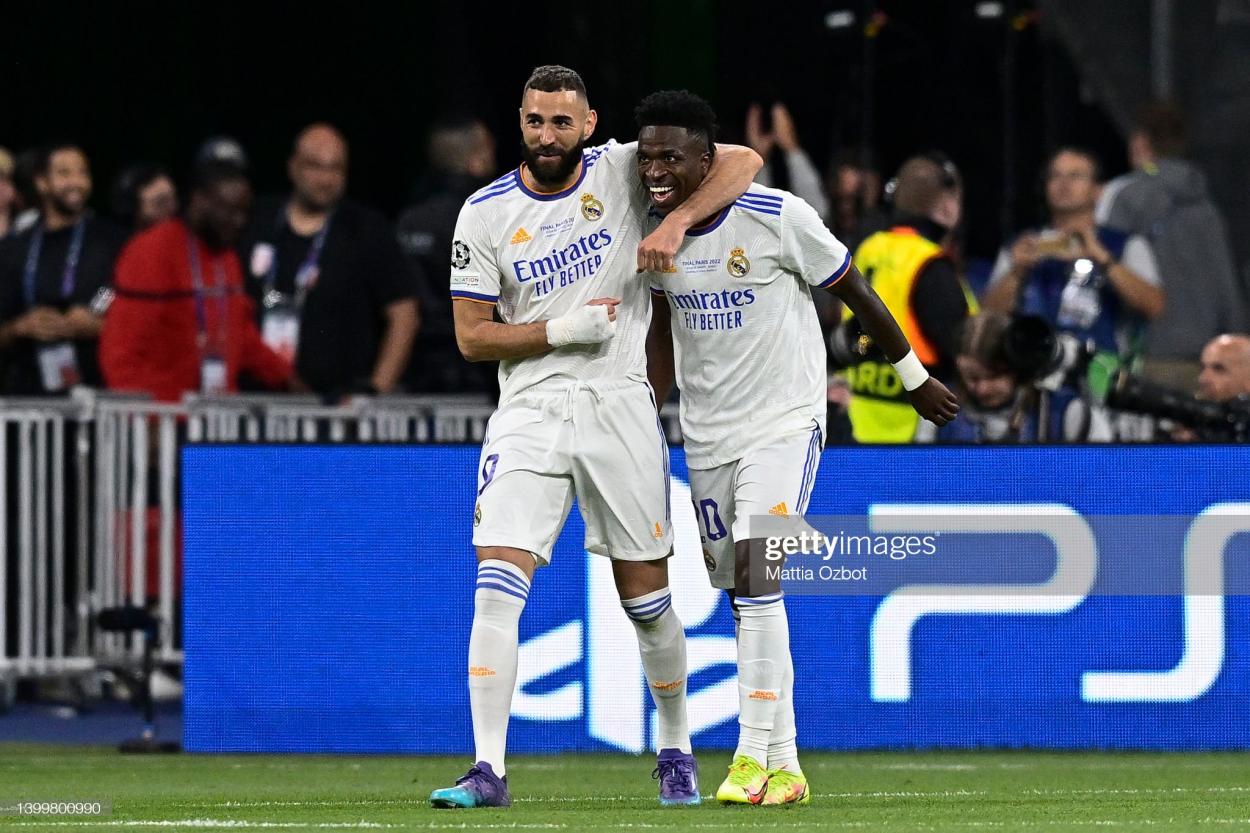 "Real, Barcelona and Atlético will always be there, fighting for the top. Madrid come with a lot of momentum after winning the Champions League and Carlo Ancelotti has found a very good combination of the experience of Casemiro, Toni Kroos and Luka Modric with the youth of the players he has incorporated.
"Barcelona have reinforced very well and with Xavi's hand they have the identity that they have always had, but they might be a little behind because it is a practically new team. Without a doubt, they are a more competitive team than last season.
"Atleti, hand in hand with Cholo, always manage to be a tough rival."
Who wins top scorer and top assister this season?
Last season saw Karim Benzama scoop the golden boot award comfortably after one of his most prolific goalscoring seasons ever, scoring 27 goals in La Liga. However, this season will prove to be more difficult with Robert Lewandowski rivalling him for the award. The Polish striker has won the top scorer award in the Bundesliga for the last five seasons.
Agüero said: "Benzema seems to be a candidate. And we will have to pay attention to Lewandowski and even Dembelé who already scored many goals in Germany and if he ratifies what he showed in the pre-season he can be among the top scorers."
Last season's top assister was won by Ousmane Dembelé with 13 assists, with Lewandowski up front for Barça now, Dembelé could double his numbers.
He said: "The Benzema-Vinicius duo has understood each other very well when it comes to assists. I think it can also be important in this area. And Jordi Alba has always been characterised as someone who has served many goals. And with the attackers that Barca now has, he has many more options."
Who to look out for this season?
With every new season comes the expectation that some young players will start to breakout. In La Liga there is a feast of talent coming through the ranks with Pedri starting to make a name for himself as well as Ansu Fati after a lengthy injury.
Agüero has earmarked Aurelian Tchouameni as one to watch this season, he said: "I would like to see Tchouameni as there is a lot of expectation for him. In any case, I think that Pedri can be the player that makes the difference. And Ansu Fati too. They have already overcome the physical problems of the previous season and are very complete players."
What does Robert Lewandowski bring to this Barcelona side?
Lewandowski won everything there was to win in Germany, while he also won UEFA Men's Player of the Year and also lifted the Champions League trophy. He now wants a new challenge and has moved to Spain to try and bring Barça back to the heights of the Messi era.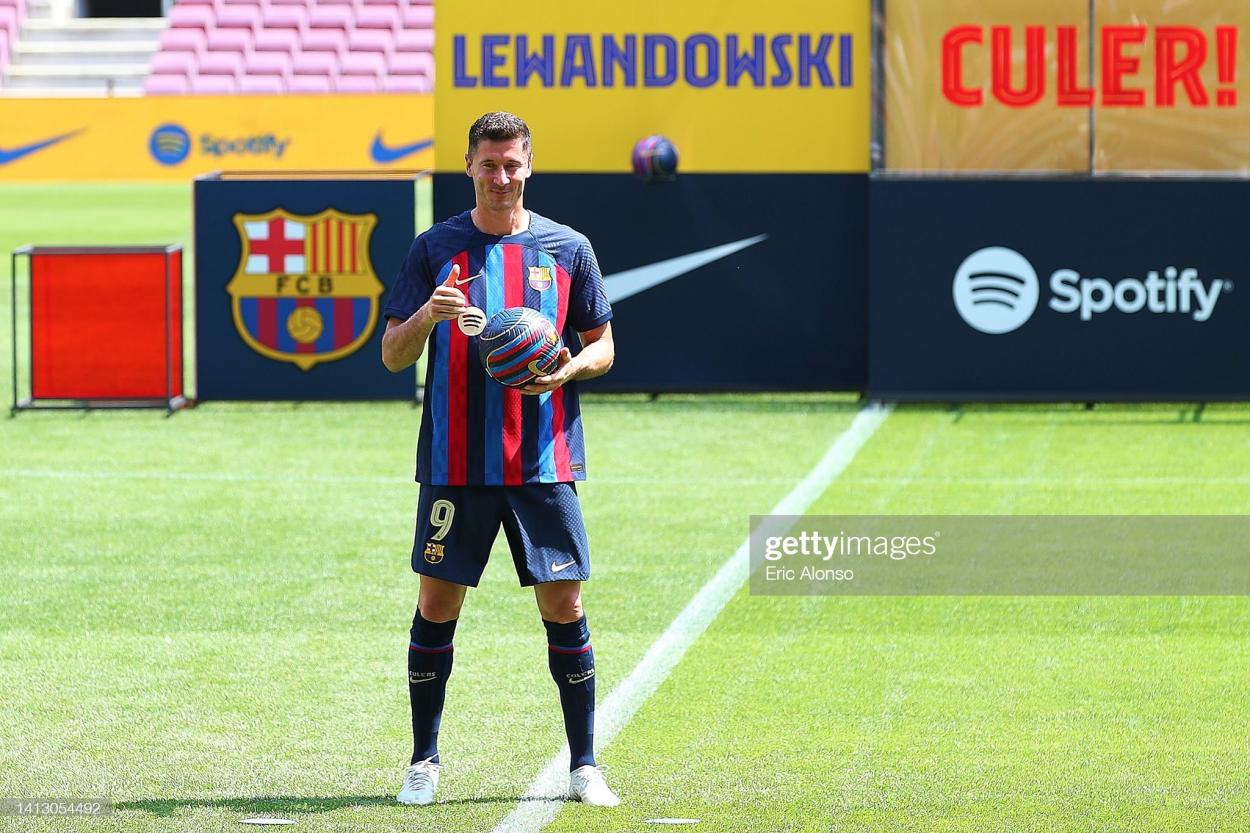 Being a prolific goalscorer himself, Agüero said: "In pre-season, I saw them very motivated and eager to start the season right now. Lewandowski gives Xavi more options and I think that now in attack he has a variety that is to be feared. He will have a healthy competition and according to the rival he will allow him to play with different systems."
Who can challenge the elite clubs in La Liga?
Barcelona, Real Madrid, and Atletico Madrid have dominated La Liga in recent years, and breaking that mould is a difficult task, especially with the recruitment this season of the top clubs.
Sevilla is Agüero's pick this season to try and break the elite three, he said: "It seems that they will be among the big three teams again. But we have to see how Sevilla manages to return to the path of regularity. If they succeed, they will fight to be among the top three. And we must not forget Athletic Bilbao or Real Sociedad, who are usually very strong at home."
Do Barça need to strengthen anymore?
The rumour mill is still churning this summer, with players linked with last minute moves. One rumour that doesn't seem to be going away is Bernardo Silva to Barcelona, a deal that may depend on what happens with the Frenkie De Jong situation.
Agüero said: "Bernardo is a great player. He carries the ball tied, has sacrifice, quality to assist and goals. And he can play in different positions. It would surprise me if Manchester City let him go, he is a player who contributes a lot every season. But everything is possible. And if he finally arrives at Barca, then he will be someone who can be key to the possession game that Xavi likes."
**These quotes are courtesy of Stake.com in an interview with Sergio Agüero. Please gamble responsibly. If you, or anyone you know is struggling with a gambling addiction then please contact Gamcare.**