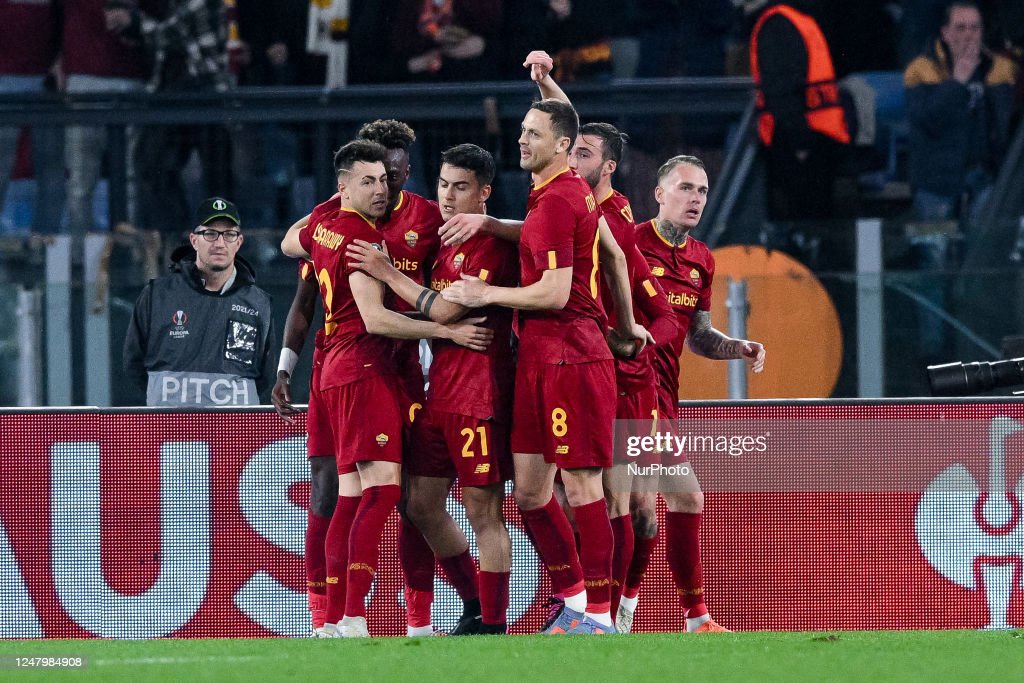 Roma will take an excellent lead to Anoeta in the second leg of the Round of 16 after beating Real Sociedad by two goals. An early strike from Stephan El Shaarawy and a late goal from Marash Kumbulla have almost ended this knockout tie.
A bad result at home would have complicated the second leg, however, Mourinho managed to inspire his players and be the better team of the night. An early goal helped his team boost their motivation after the most Mourinho goal anyone could imagine, a counterattack.
Mourinho loves the big stage
When the European anthem deafens a stadium prior to kick off, Mourinho feels it more than anyone else. Whether it is the Champions League, Europa League or Conference League, there is a special chemistry with the Portuguese.
One thing for sure that we learnt is that Mourinho is a knockout specialist. He did it with Porto, with Real Madrid and now with Roma. The game was a highly demanding match, both teams standing 4th in their respective leagues and with a lot to play for.
Mourinho has the key to success as he once again beats Real Sociedad. An opponent against which he has never lost: seven wins and one draw in his eight official matches.
Decline in performance
Real Sociedad have gone through some tough months, where results have not followed and a clear drop in the performance level has been spotted. It is their fourth game in a row without winning and the first time it happens this season.
At this stage of the season, what was done in the group stage has no meaning. The last time the "txuriurdines" won a game was at the beginning of February. Imanol Alguacil managed to make his team a solid one defensively… until yesterday's game. It was their first away goal that they conceded in the Europa League this season.
Roma needs Dybala
This team cannot be explained without Paulo Dybala. The "Joya" proved once again that he has the potential to sat down in the same table as the top world-class players. When the game was about to end, with a narrow win, the Argentinian player from the corner spot, crossed the ball right to the far post, where he found his teammate Kumbulla to extend the lead.
This season is a fantastic one for Dybala, as he is averaging just under one goal contribution every game. His participation this year has been important to the team as Roma have always won this season when the Argentinian has either scored or assisted.
Home game
Real Sociedad are against the ropes but they have to make the most out of their home advantage situation next Thursday. Their fans have to push before kick off, they have to believe and make it seem possible. Players such as Mikel Merino, David Silva or Mikel Oyarzabal will have to be inspired and rely on Sorloth to score the goals.
Getting knocked out of the Europa League this early would be a big disappointment for the club, as they have been playing at a high level throughout the whole season.