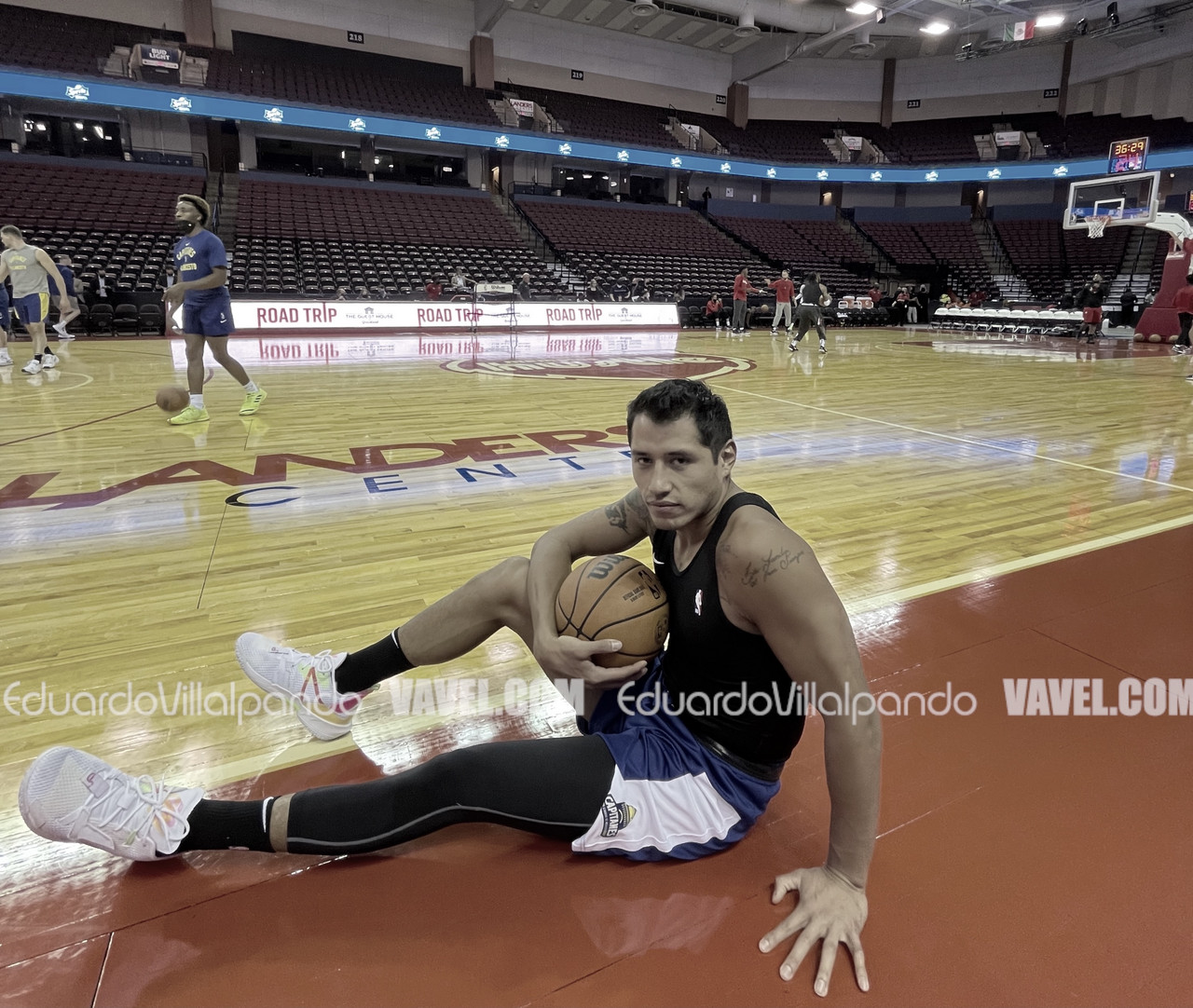 It is a matter of time until more opportunities come for Latin American players to compete in the NBA G-League, but in the meantime Fabian Jaimes is the only Mexican national to be in the Capitanes CDMX roster.
For some it could be intimidating, however that is not the case for Jaimes, who has earned his spot competing with the best athletes in the world.
Although the team is full with players with NBA experience such as Alfonzo Mckinnie, Gary Clark, Matt Mooney and Tyler Davis, Jaimes plays a big part in the Capitanes CDMX squad.
Comments
Jaimes, who started for the team in their G-League season opener against the Memphis Hustle, spoke to VAVEL USA exclusively and talked about his overall feeling with the organization as well as some of the things he can still improve.
''I am super excited,'' Jaimes said. ''There are still some aspects in my game that take a little bit of time to translate to this style of play but overall I am feeling very well and I'm happy to be part of such a great team.
I wouldn't say it has been neither of an easy or hard process to adapt, just different. I'm sure that slowly but surely I'll get there.''
Capitanes CDMX NBA G-League Season Opener at Memphis Hustle. #NBAGLeague #NBATwitter pic.twitter.com/5vzMlvSoPq

— Eduardo Villalpando (@eduardovh_mx) November 5, 2021
Prior to joining Capitanes CDMX this season, Jaimes had spend his entire career playing in the Mexican league, representing teams such as Zonkeys de Tijuana, Fuerza Regia, and more recently Panteras de Aguascalientes.
Jaimes also spoke about the strides that Mexican basketball is taking in the right direction, especially about the Capitanes CDMX transition into the G-League.
''What Capitanes CDMX is doing is good for Mexican basketball in general,'' Jaimes added. ''Being part of the NBA gives you more exposure which I'm sure many Mexican players will take advantage of. The National Team is also improving so its is great to see.''