 The road to Roland Garros continues on the European clay courts for the Mutua Madrid Open, which commences this week. What did some of the VAVEL USA Tennis writers think about the women's singles draw? Read this article to find out!
Who is the favorite? After looking at the draw, who are they most likely to lose to and why?
Brooks Giardina: Angelique Kerber is the favorite to win the Mutua Madrid Open based off her performance last week in Stuttgart. The German's divine clay court tennis of counter-punching, anticipation, and movement will put the rest of the draw to test as this year's Australian Open champion believes she can beat any player she takes the court against.
Silas Low: Garbine Muguruza. The player who could put up a stern opposition against the Spaniard number one comes in 10th-seeded Swiss Timea Bacsinszky who is located in her quarter and they could clash in the last eight. Muguruza however should prevail in that encounter and sail through to her third WTA title and equal-biggest title of her career.
Oliver Jefford Dickson: With Serena Williams out, the massive favorite must surely be Victoria Azarenka, who is well and truly back to her best. Perhaps Angelique Kerber, the second seed and the only woman to beat Azarenka this year, is the person most likely to beat her.
Pavitra Ganesan: Since Serena's withdrawal, the favorite for me would be Angelique Kerber. The second seed is in fine form having recently clinched the Stuttgart title. She does have difficult opponents in her quarter with the likes of Madison Keys and Sloane Stephens, the latter also recently having won the Charleston title on clay. I believe Kerber when she could go up against either Muguruza or Halep in the semifinals, especially given Muguruza's ability on clay and with home crowd on her side.
Aidan Mahoney: I would think that Victoria Azarenka is the favorite in this tournament. After coming off two big wins in Indian Wells and at the Miami Open, she will definitely be looking to add another trophy to her case, and lots of people would like to see her do it.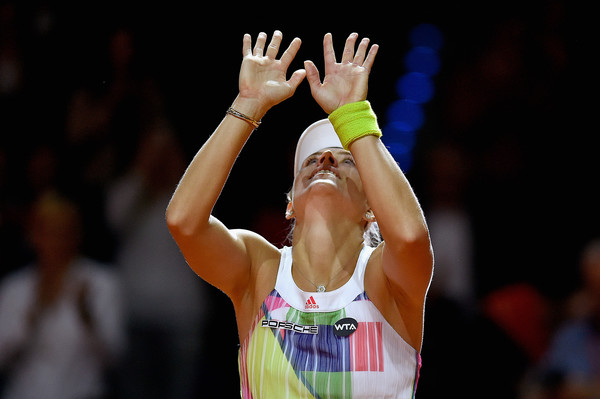 Who is the dark horse for the title and why?
BG: My dark horse for this year's title is Sloane Stephens. The American has won three titles in six events this year. Her recent victory in front of her home nation's crowd in Charleston saw Stephens utilize her massive forehand and shot-placement to lift the Volvo Cars Open trophy. Despite a tough draw, she has what it takes to dominate the courts of Madrid, especially since it is a faster clay court.
SL: Daria Kasatkina. The 18-year-old Russian is currently at a career-high of number 32. This accounts for her consistent 2016 results thus far, she has won at least a match in all her tournaments thus far. Most notably, she made the semifinals of Indian Wells last month. If Kasatkina is able to replicate that same form and play with confidence, she could see herself achieving more highs in her promising career.
OJD: My dark horse is 12th seed Elina Svitolina. The Ukrainian has a winnable draw early on, and is certainly capable of making a run.
PG: My dark horse for the title would be Victoria Azarenka. The Belarusian may not have officially started her clay season (but she did win both her Fed Cup matches on clay) and even though clay may not be her strong suit, her form is better than anyone and that could help her on her way. Plus, she has been runner-up twice in this event and it could serve as extra motivation for her to finally get her hands on the title.
AM: I think that the dark horse for this title is Serbian Ana Ivanovic. She has done great here in the past, and her only Grand Slam title is on red clay. She's also not having the best season so far, and a good run here could help her turn it around.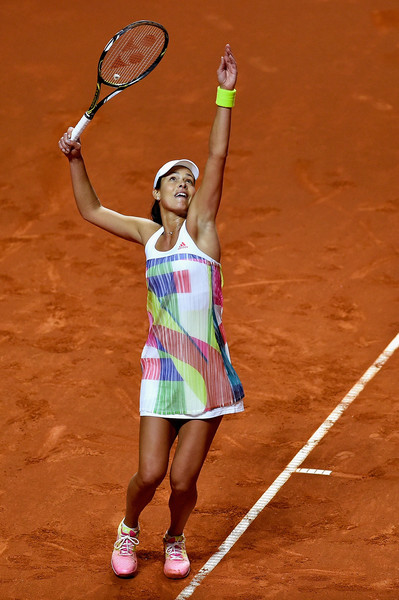 Which top 10 seed has the most difficult draw and why?
BG: Agnieszka Radwanska is set to face an abundance of talent right out of the gates. The Pole has the firepower of Dominika Cibulkova, the depth of Johanna Konta, and the resilience of Caroline Garcia possibly awaiting the top seed in the early rounds.
SL: Agnieszka Radwanska. At this rate, one name whom the top players would want to avoid in the early rounds is Dominika Cibulkova but the world number two from Poland was not fortunate this time. Drawing the Slovak in the opening round, she is faced a with a tough task given she came back from the brinks of defeat to beat Cibulkova in the second round of Indian Wells last month. If Cibulkova plays at her best with belief, an upset does not seem far-fetched.
OJ: For me, it's top seed Agnieszka Radwanska who has the most difficult draw. She faces the very tough Dominika Cibulkova, who nearly won their match in Miami, first and, if she won that, would face another tricky clash against Johanna Konta or Caroline Garcia. Also, the 15th seed Sara Errani, as well as the likes of Camila Giorgi and Anastasia Pavlyuchenkova, are nearby and could also cause some issues.
PG: Both the top two seeds Agnieszka Radwanska look to have the most difficult draw right from the start. Radwanska faces the tough Dominika Cibulkova before meeting either Caroline Garcia or Johanna Konta. Looming ahead she then could meet clay specialist Sara Errani before a possible clash with another in Roberta Vinci. From there on, it just gets harder. Kerber has Strycova in the first round who could be a tricky player and then has a chance to meet top 20 players from there on.
AM: I believe that second seed Angelique Kerber has one of the toughest draws at the Mutua Madrid Open. She first faces the tricky Barbora Strycova, and if she wins that she will most likely play Madison Keys, someone who hasn't had the best year but can surprise players with great play. She would then have to play Daria Kasatkina, the rising star who pushed Victoria Azarenka to three sets at the Fed Cup.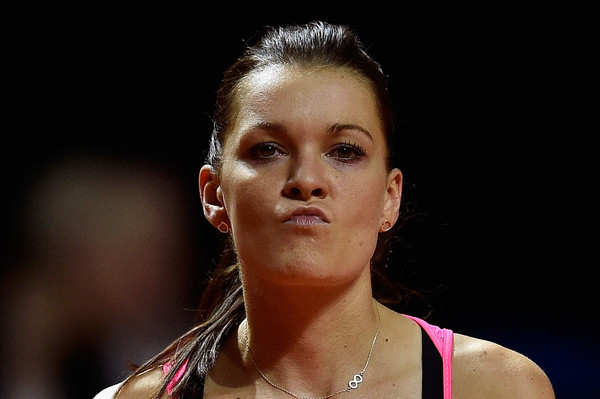 Which non-seeded player could make a run into the second week and why?
BG: Coco Vandeweghe could make a run this year in Madrid with a good draw. The American will face a familiar foe in Lucie Safarova, who has not been playing to her full potential as of late. Samantha Stosur and Carla Suarez Navarro also sit in Vandeweghe's area of the draw, but the hard-hitting 24-year-old's heavy ball-striking could cause problems for the veterans.
SL: Dominika Cibulkova. The Slovak has only won back-to-back in Madrid once in 2011 where she went to reach the quarterfinals, falling to eventual champion Petra Kvitova and she lost her opening match of the clay court season to Czech Barbora Krejcikova in Prague earlier this week. However, the 26-year-old won her first title in two years in Katowice last month. She will look to put the disappointing loss to Krejcikova behind and carry some momentum from her title run.
OJ: Dominika Cibulkova is certainly capable of a run here. She can beat Radwanska in the first round, and has the game to beat others in that section.
PG: Monica Niculescu could make a run till at least the third round. The Romanian has shown she can be a real threat on clay (as seen in Stuttgart) and coupled with her special forehand could trouble players. If she gets past Ana Ivanovic, I see her reaching the third round at least. And if Laura Siegemund qualifies, I feel she has a chance to make a good run as well given her strong showing in Stuttgart.
AM: A non-seeded player who could make a run to the second week could be Eugenie Bouchard, an in-form player who has already made it to two finals this year. She has also made the semifinals at the French Open, losing to Maria Sharapova in three sets. She could surprise people at this tournament.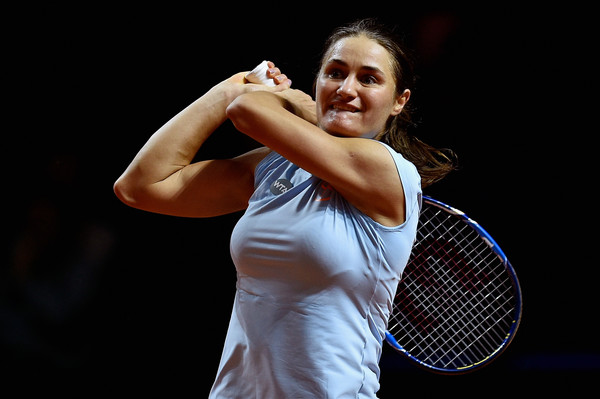 Which first round matchup intrigues you the most and why?
BG: Victoria Azarenka will face Laura Robson, who enters the main draw with a protected ranking. Although the world number five deems the heavy favorite, it will be interesting to see if the Brit can show signs of form as she struggles on her comeback from a wrist injury.
SL: The 15th seed, Sara Errani, is going up against Camila Giorgi in what promises to be a tasty Italian treat. Their first meeting came in 2012 but Errani had to retire with a thigh injury. This promises to be a tantalizing match-up featuring the power of Giorgi against the commendable defense and variety of Errani. Errani should dispatch her younger Italian to advance to the second round.
OJ: It is certainly the Radwanska-Cibulkova clash that intrigues me the most. The two have contrasting styles but their matches have often been close and this could be another close encounter.
PG: I'm most intrigued by Kerber-Strycova. I am curious to see if Stryova can trouble the second seed even though she has never won against the German. Radwanska-Cibulkova also intrigues me seeing the top seed is just coming back from injury and how she would fare against the hard-hitting Slovak.
AM: A first round matchup that intrigues me is Agnieszka Radwanska against Dominika Cibulkova. The latter, Cibulkova, lost to Radwanska in three sets at Indian Wells this year. Cibulkova also had a match point, but she couldn't convert, and Radwanska would get to the semifinals. Radwanska, a very in form player this year, has a tricky match against Cibulkova, who just won a title last week.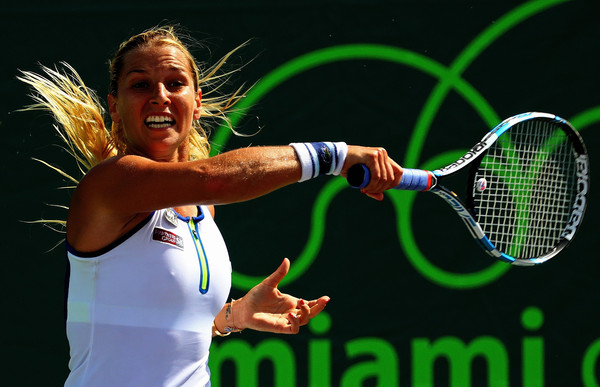 Which young gun/rising star puts their name on the map or proves they're the real deal and why?
BG: Jelena Ostapenko could continue her year of success with a good week on the red dirt. The Latvian will take on a qualifier in a winnable match. The teenager could then possibly face Petra Kvitova, and Ostapenko has the power to upset the Czech, who will be defending her title in Madrid from last year.
SL: Daria Kasatkina. I see no reason why Kasatkina should falter in the early rounds of this tournament. This view is backed up by her aforementioned semifinal run in Indian Wells coupled with semifinal and quarterfinal appearances in St. Petersburg and Charleston, all of which are Premier-level tournaments and above.
OJ: The 16th seed, Sloane Stephens, has had an erratic year so far, failing to win a match in a tournament she hasn't won. She should be able to pick up some wins here.
PG: Daria Kasatkina has been having a good year so far and I believe may have a good run in in Madrid. She showed she can compete with the best when she pushed Azarenka to three sets in the recent Fed Cup match.
AM: Daria Kasatkina proves she's the real deal as she has beaten various top opponents. She even had a match point against Sloane Stephens in Charleston, but she couldn't convert, and Stephens would end up winning the title. She also proves this because she took one of the most inform players, Azarenka, to three sets a month ago in Fed Cup, something nobody could do at the Miami Open.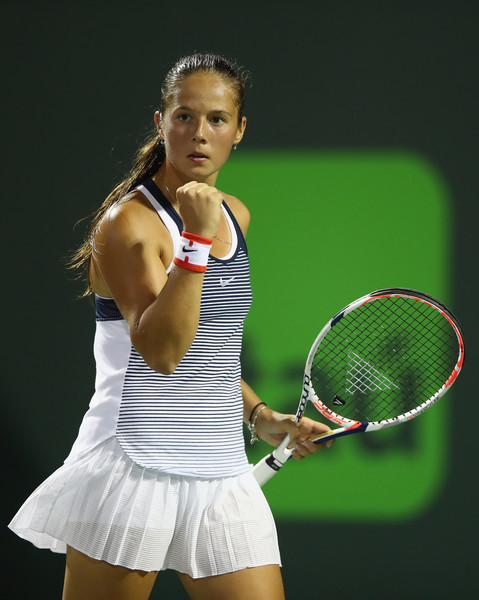 Which top 10 seed gets upset first and why?
BG: Timea Babos has had a year to remember thus far and she looks to continue her brilliance. Her first round opponent, Carla Suarez Navarro will challenge the Hungarian, but the recent struggles from the Spaniard and the momentum Babos holds could ultimately lead to an early exit for the eighth seed in her home country.
SL: Agnieszka Radwanska or Roberta Vinci. Cibulkova should produce the upset of the tournament as mentioned earlier. Similarly, Vinci goes up against Danka Kovinic in round one. Kovinic recently made the final in Istanbul. If healthy and fully recovered, the dangerous Montenegrin should be able to back up that result by upsetting the Italian veteran and go deep in the tournament.
OJ: I have a feeling that eighth seed, Carla Suarez Navarro, may fall in the first round to Timea Babos, who has had a solid season so far.
PG: I feel Radwanska could get upset first given the difficult draw she has.
AM: In my opinion, Simona Halep is the first top ten seed to go packing. First up for the six seed is Misaki Doi, a very, very dangerous opponent. Doi has had match points against Belinda Bencic and Angelique Kerber at the last two Grand Slams, but she couldn't convert. I feel like that if she's playing her best tennis, she can easily take out Halep.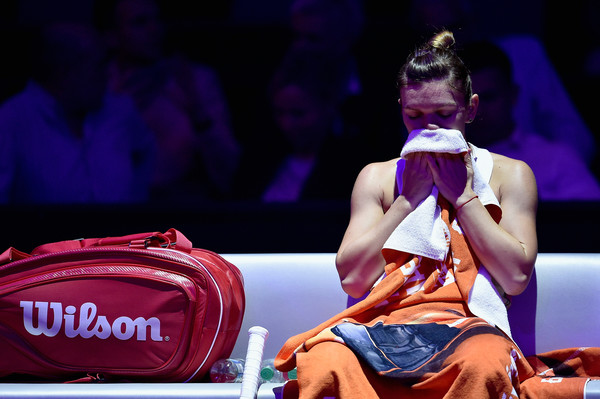 Who are your finalists and champion? Why?
BG: Victoria Azarenka could lift the Mutua Madrid Open trophy if she continues her precise shot-placement off her ground strokes. Her serve will play an important role, as well. I see Sloane Stephens reaching the final, especially considering her history on the European clay courts and her recent tour success.
SL: Garbine Muguruza defeats Victoria Azarenka in the final. The Spanish crowd plays a material contribution to Muguruza's result and she will seek to be the first female Spanish champion in Madrid. Azarenka's consistency is sky-high at the moment and she will be put on another good run to the final for the first time since 2011. Ultimately, Muguruza should outdo the Belarussian straight sets.
OJ: For me, the champion will be Victoria Azarenka. She has been in great form this season and I just find it hard to see her losing. I think she'll beat third seed Garbine Muguruza in the final, as the Spaniard has been playing some better tennis of late and can win all her potential matches up to final.
PG: My finalist would be Victoria Azarenka and Garbine Muguruza with the eventual champion Azarenka. Azarenka has a smoother draw other than meeting defending champion Petra Kvitova in the quarterfinals. Muguruza could meet Halep in the quarters but who isn't in the best of forms lately. Then she has semifinal clash with Kerber whom I feel she could beat to reach the finals. Azarenka won a close match the last time they met and feel she could do it again to lift her first Madrid title.
AM: My finalists for this tournament are Victoria Azarenka and Angelique Kerber. They have both been in great form lately, Kerber winning in Stuttgart while Azarenka in Indian Wells and Miami. If they are playing good, there is no doubt they can defeat anyone in their way. My champion for this tournament is Victoria Azarenka. At the moment, she is just too good for all of the other ladies, and now that Serena Williams has pulled out of this tournament, Azarenka should sweep this title.