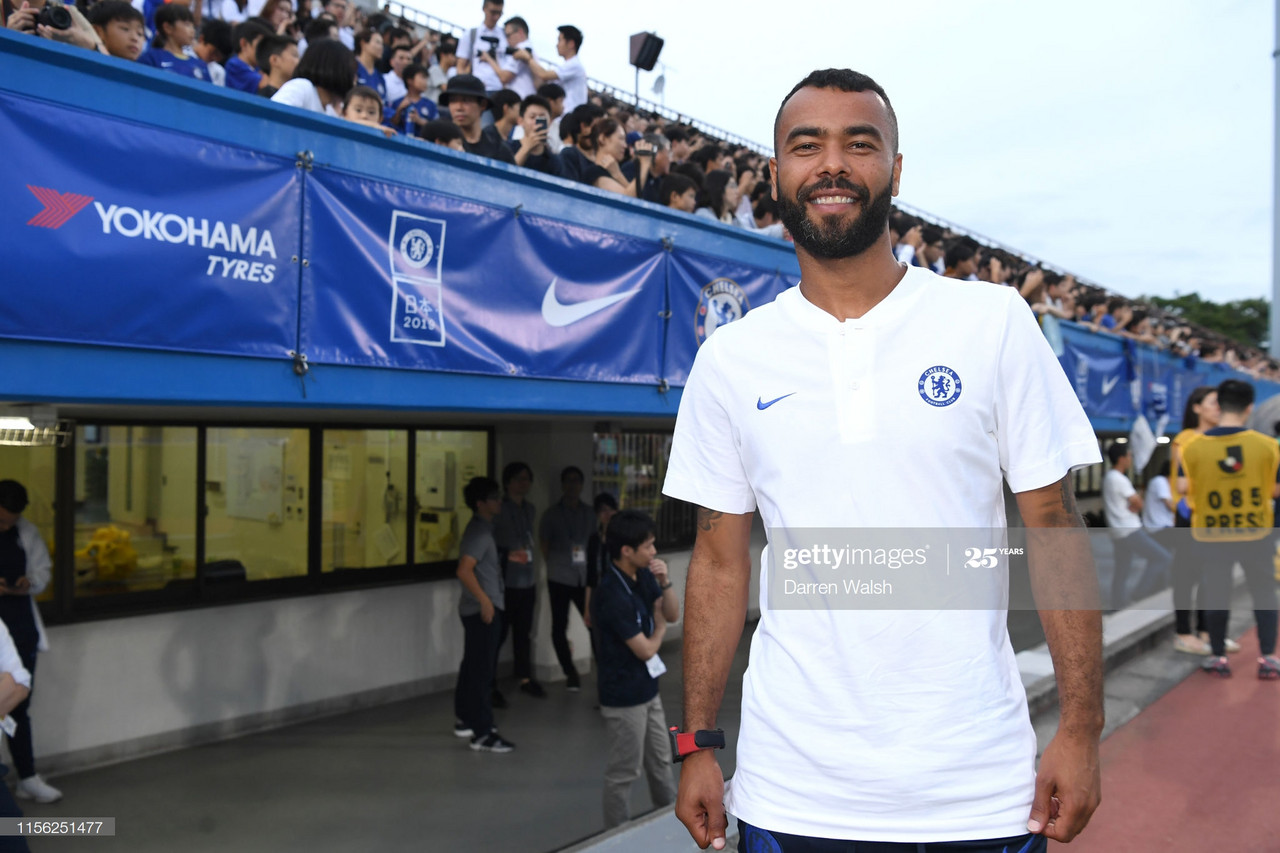 Throughout the turn of the century, seeing Chelsea win trophies has become the norm. Five Premier League titles, seven F.A. Cups and silverware in both European competitions has elevated the status of the west London club.
Ashley Cole spent a large part of this success on the left-hand side for Chelsea, operating in the fullback position.
The former number three, who is regarded one of the best in his position, has been reflecting on his time at the club and why they were so successful.
'We had a team of winners'
"Jose Mourinho signed me but when I think back to the group we had when I first joined, it was already a team of winners", said Cole. "The team included the likes of current manager Frank Lampard, John Terry, Didier Drogba and Petr Cech who were ever present in their long stints at Stamford Bridge.
"We had some big personnel here already who understood the culture of the club and how it operated on a daily basis, this is a big reason why I joined Chelsea."
Maybe the fact that Chelsea were such a tight bond is the reason why they have enjoyed much success. Cole portrays the squad was on the same wavelength, indicating there were no major egos that could potentially cause an upset on the harmony.
Ruthless appointments
Despite much success, Chelsea are known for their change in managers. Since Roman Abramovich bought Chelsea back in the early 2000's, there has been 16 different head coach's in the dugout, counting interim and caretaker bosses.
Maybe the philosophy of changing managers works for Chelsea, but it doesn't for other clubs. Since the departure of Sir Alex Ferguson at Manchester United and Arsene Wenger at Arsenal, the respected clubs have failed to maintain there once a pun a time glory.
Chelsea, on the other hand, have won the Premier League with four different managers. Mourinho twice, Carlo Ancelotti and Antonio Conte.
"Of course, every manager wants to put their own spice on the team, but any manager that tried to force that too much on the team didn't have much success", said the former England international. "People would talk about player power and things like that, but this wasn't important, we just knew what our strengths were."
With Cole eluding that the squad was a "tight group", this may indicate on where the success came from. Despite manager changes, the Chelsea boys knew how to play their best football. He added: "It didn't really matter which manager could come in, if they put too much influence on the team it would affect what we already had in place."
Different manager, same heart
To analyse this, was the impact of Terry, Lampard and co the reason why the silverware was consistent? Their influence on the dressing room kept the players level-headed and the targets very clear via their actions, to win trophies.
"You look at someone like Carlo Ancelotti", Said Cole. "He came in and quietly added his own plans to what we already had.
"Of course, we respected him as a manager and as a footballer, but he kept the things in place that we already had. He just tweaked a few things to suit his tactics and beliefs.
"We had a great group and we probably did need a little bit of tweaking here and there at times, but certainly not the 'full circle'. It wouldn't work if a man came in and said, 'I'm the man', it didn't really work because we didn't need it at the time.
"That's why I feel we continued to win with different managers who just slightly tweaked things, we already had a good core bunch of players.
"I learnt a lot from Carlo, he made a very enjoyable safe environment at training. He had his arm around you when you needed it and he made training enjoyable.
"I've definitely taken bits from Carlo into the way I see myself as an aspiring coach."