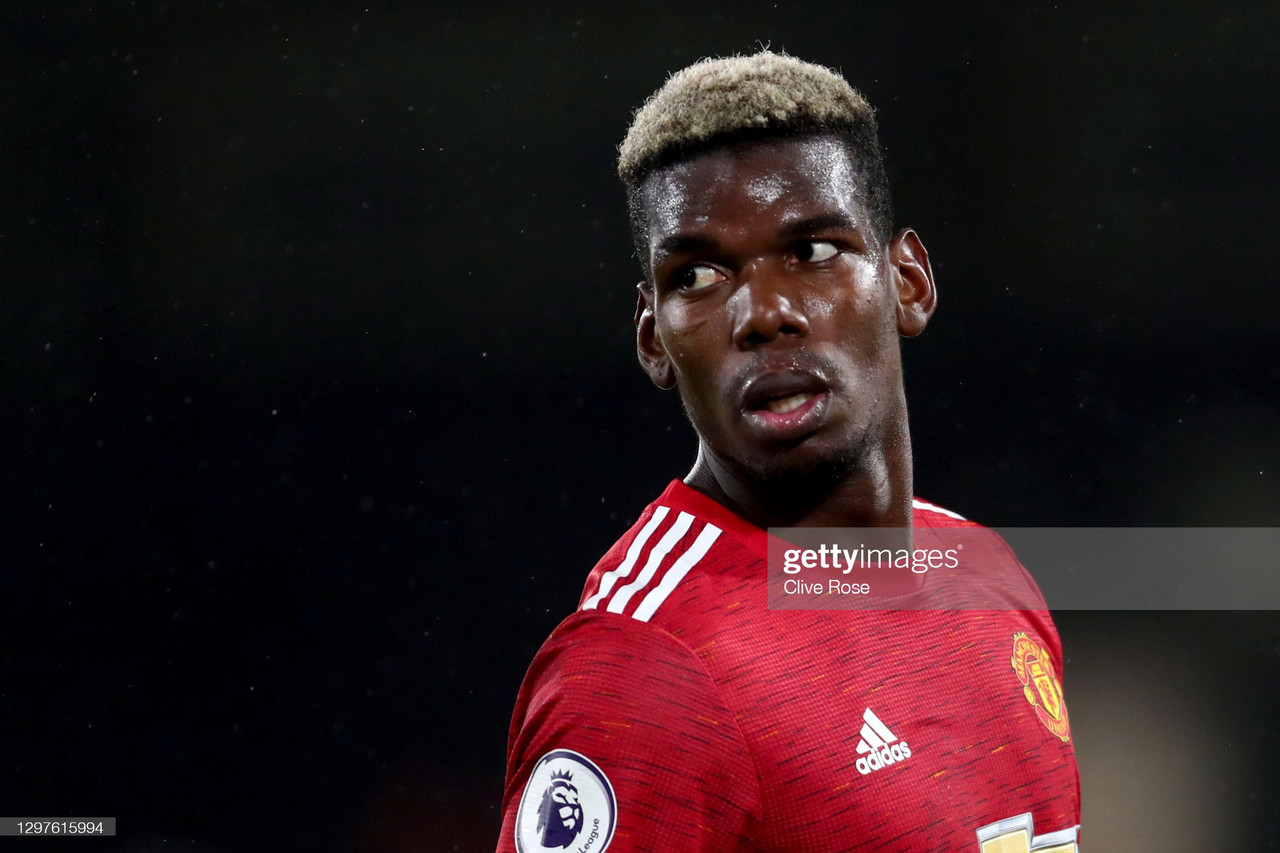 Paul Pogba as of late has lived up to his name and status as a world class professional footballer. With winning goals against Burnley and Fulham, the Manchester United midfielder has carried his side to the top of the Premier League table.
Whilst it is an impressive run of form from the Frenchman, he has already enjoyed a period like this before under Ole Gunnar Solskjaer. But Solskjaer will need this run to last for the remainder of the season if United are to seriously mount a title charge.
Pogba thrived during Solskjaer's time as interim manager, contributing 14 goals in 16 league games. During this year's league campaign he has just the one assist but three vital goals and is playing with a smile on his face - which has been a rarity since he returned to Old Trafford in 2016.
Pogba is showing up when United need him most
In games against West Ham, Burnley and Fulham, United were desperate for somebody to step up with a moment of brilliance and Pogba provided it in each of those matches.
Pogba kickstarted the comeback against the Hammers with a superb strike from distance as well as an volley against the Clarets - albeit was deflected but it still earnt his side the victory.
Then, against Fulham he picked the ball out of a dark London sky with the added difficulty of extreme wind, put the ball on his left foot and struck it with great curve and power. His three goals in the league this season have resulted in three wins and are reasons as to why United currently sit top of the pack.
United boss heaps on the praise for his star midfielder
Solskjaer said after Wednesday night's win against Fulham: "Paul's enjoying his football, he's mentally very happy, he's physically in very good shape and we know all about his talent. I scored a couple of decent left-foot goals in my day but not one that good, not one from 25 yards into the top corner. It was a great goal.
"I've always said Paul Pogba can do everything, he can play wide, in central midfield, create chances and score goals. He's really come on. The key was getting him match fit. Today he was in midfield and he was so committed and got tackles in as well as his goal."
Pogba's goal lifted United six points above the current league holders, Liverpool and two points clear of Manchester City and Leicester City. But both Man City and Liverpool have a game in hand over United.