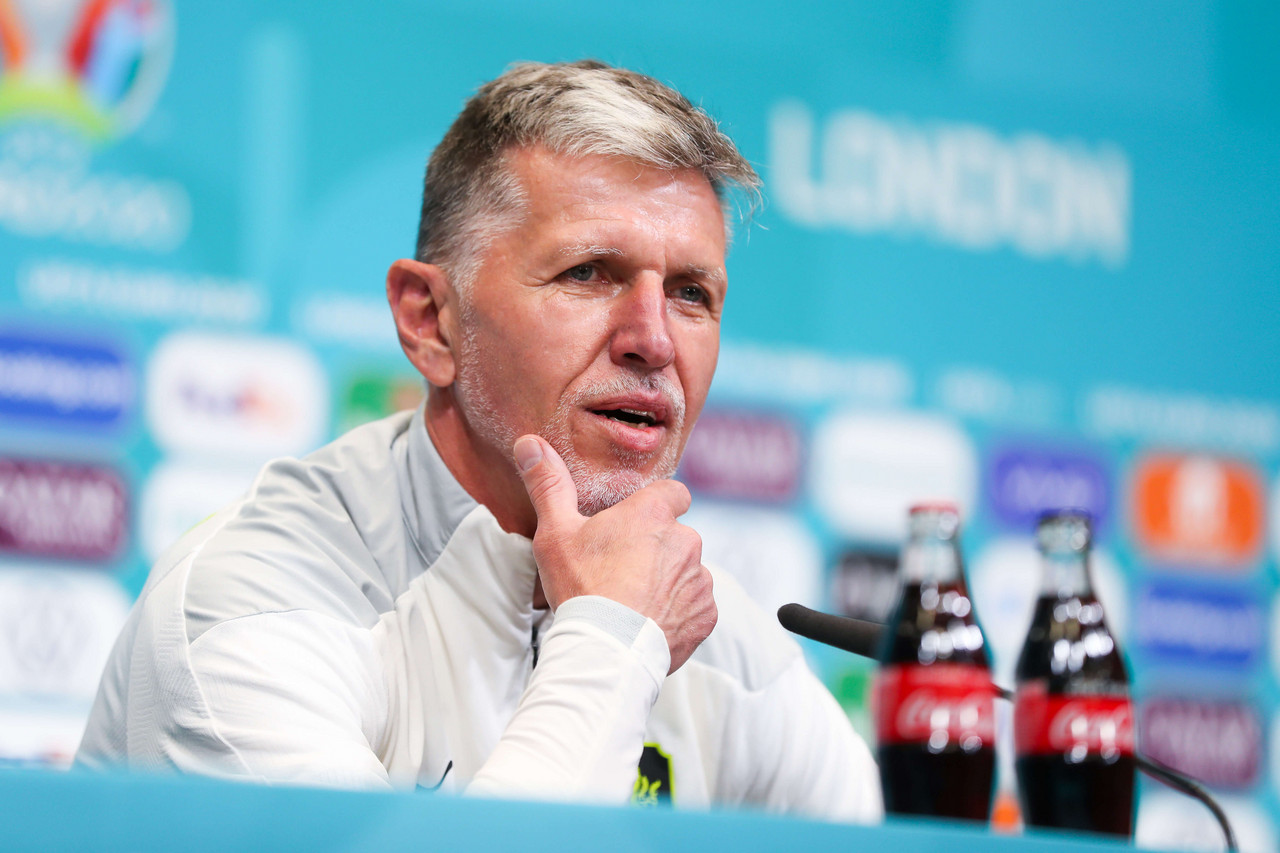 Czech Republic head coach Jaroslav Silhavy believes that England will perform better at UEFA EURO 2020 the longer that they remain in the tournament.
The two nations will contest their final Group D fixture at Wembley tomorrow night. The Czech Republic currently lead the group therefore only an England victory will see Gareth Southgate's side qualify as group winners.
England were poor as they were held to a goalless draw by Scotland in their second group match at Wembley on Friday night. As a result, some of the positivity brought by their 1-0 opening day victory over Croatia has frittered away.
Despite the fact that England go into their latest game on the back of a somewhat flat performance, Czech Republic head coach Silhavy is still very weary of their threat.
Good performances don't always come early in the tournament
Speaking in his pre-match press conference, Silhavy said that a team's best performances don't always come from the start of a tournament therefore England could improve the longer that they are involved.
He said "At the beginning of a tournament, teams can often not be at their best. Their form can improve as they approach the quarter-finals, semi-final, final - teams get better and better. I believe that England are one of those teams.
"They are under pressure because the English public expect them to win but the fans will support them and it will be a difficult game for us."
Kane will be heavily marked
England striker Harry Kane is yet to shine in the tournament but the Czech Republic are well-aware of the player's threat and they will be giving him plenty of attention.
"Harry Kane is an excellent striker, he is very smart and a very good goalscorer;" Silhavy added. "We don't want to give him space, we need to have two men on him. I believe that tomorrow we will be strong enough to nullify his threat."
England will be hungry for goals
England have netted just once in two tournament matches so far but Silhavy expects his side to come up against a team who are hungry for goals.
"England are a great team with excellent players and an excellent coach and they are playing at home which will make it difficult for us;" he said. "It will be different to the two games that they have played because they are hungry for goals. They want to score and they want to win the game.
"There will be a lot of pressure and there will be a lot of attacking and we will have to deal with that."
Czech Republic's final Group D fixture against England at Wembley kicks-off at 8pm tomorrow evening.