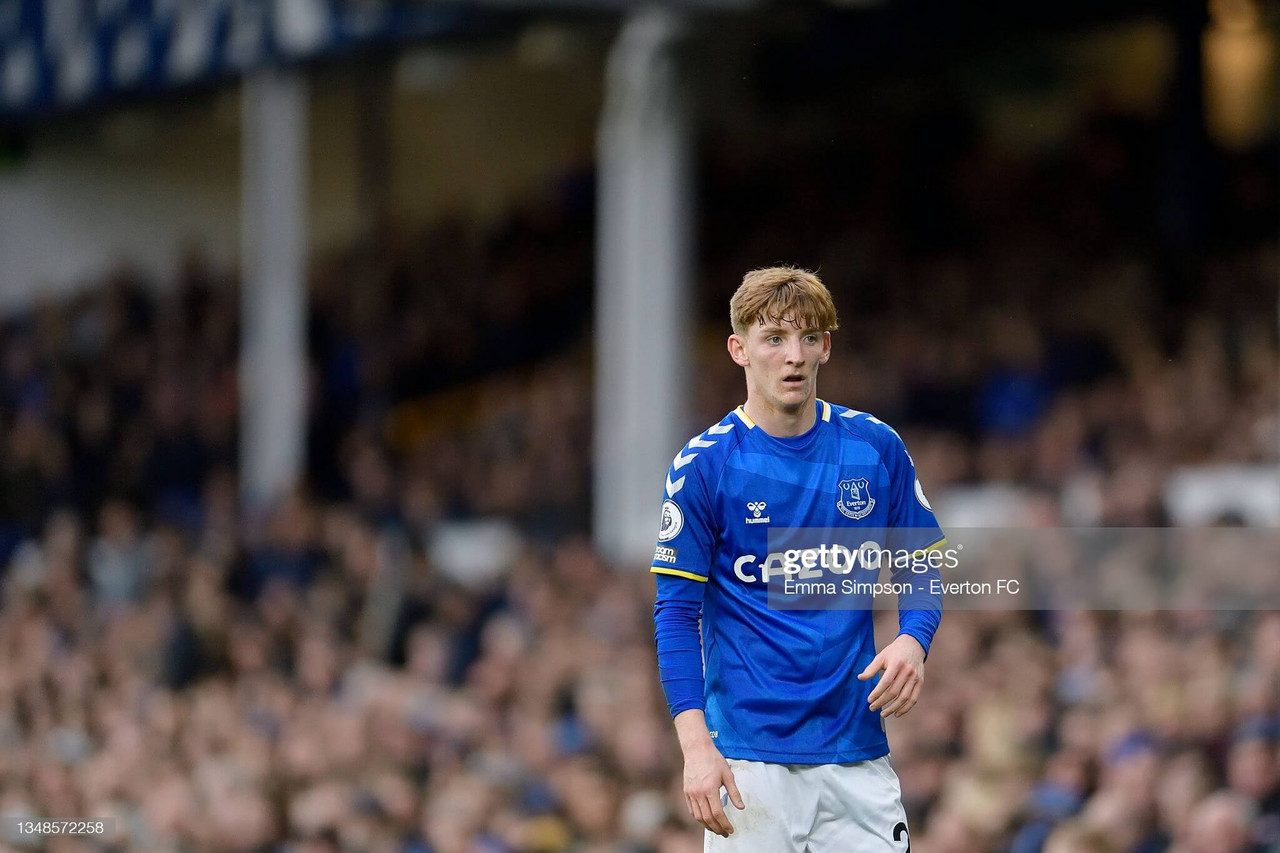 When is the best time to bleed a young player trying to establish himself in the team? That is a question that has numerous answers but no clear one. In Anthony Gordon's case, the opportunity has arrived because of injury, specifically to Richarlison.
Gordon has started two of Everton's last three Premier League games, something which the club's supporters are pleased with given their affection for local talents. When the 20-year-old was replaced in the second half of Everton's defeat to Watford last weekend by the now fit-again Brazil international, the replacement was met with some disdain by the home crowd.
Gordon has made 19 Everton appearances over the past five seasons and spent the second part of last season on loan at Preston North End where he was used in 11 games. However, there is a feeling that the attacking midfielder should now be at the stage to push on and develop his Everton career.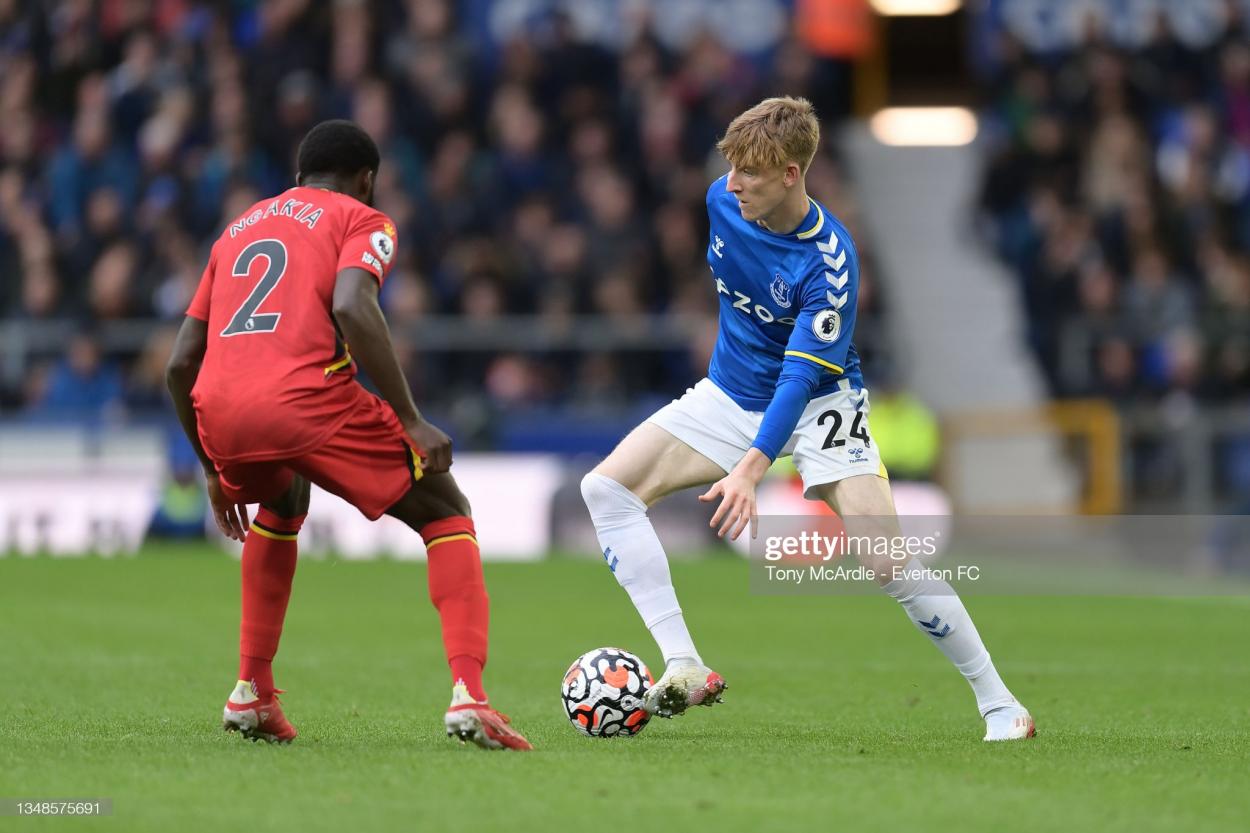 Yet his manager, Rafael Benitez, believes that Gordon has more effect as an impact player and wants to currently use him for shorter periods while the likes of the more experienced Andros Townsend and Demarai Gray do the heavy lifting for the time being.
"Don't forget that Anthony was on loan last year and I decided to keep him here because I could see the potential," Benitez said. "I was the first one who explained to the boy [why he was substituted]. It's not about individuals, it's about the team. I'm really pleased with his attitude and commitment in every training session and in the games."
19 appearances in four seasons
Given Gordon's evident work-rate both in games and on the training pitch, it is somewhat surprising that he has only been trusted to play in less than 20 games for the club across four seasons. Twenty-three-year-old Tom Davies's accumulation of 134 appearances within a similar period of time at the club demonstrates that youth-team products are given a chance.
Last season, Gordon questioned Carlo Ancelotti on why he wasn't getting more game time, such pro-activeness was admired by the Italian manager but failed to bring any increase in minutes.
"Anthony is working hard and getting better. If you ask him, he will say that he is fine and that he can play 90 minutes, for sure this is what he has to say because he's a Premier League player," Benitez added.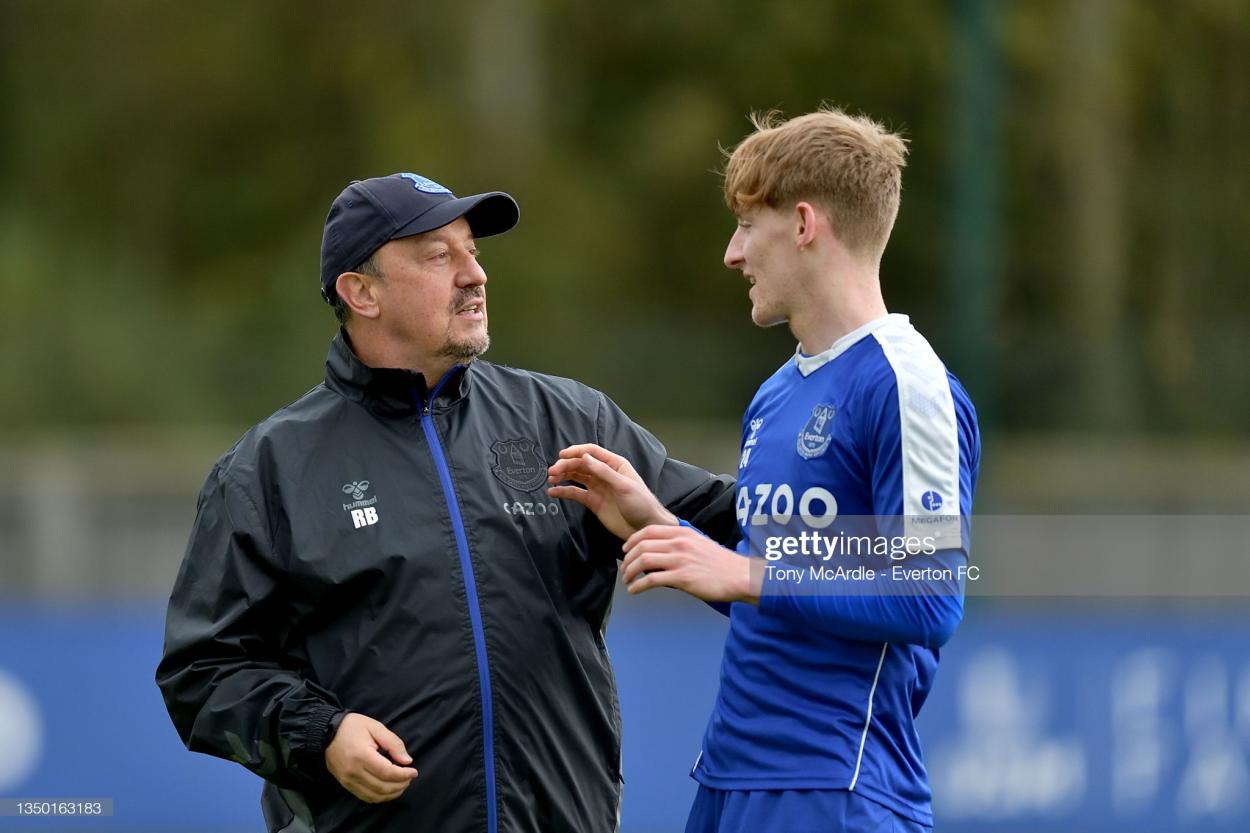 "I'm really pleased with him and hopefully he can play 90 minutes in a lot of games between now and the end of the season, but my job is to be sure that he will play well in a lot of games, not just put him on the pitch and see what happens. I want to be sure that he is improving, to be sure he is progressing. He will be a much better player at the end of the season."
'We must show agression when defending'
Gordon's chances of starting away to Wolverhampton Wanderers on Monday evening are severely reduced by Benitez's comments and the return of Richarlison. The Everton manager will hope his team are more resolute against Bruno Lage's side than they were against Watford last weekend when their late collapse of shipping four goals in the final 12 minutes sent them to a third league loss of the campaign.
"I was frustrated because we were not expecting that. You can make a mistake and lose against West Ham because they are good at set-pieces. Fine," Benitez added. "In this case we were winning so, after scoring the second goal, with Richarlison coming back and scoring, with the fans behind the team, everything was positive. You try to explain to your players and assure them it won't happen again but it is difficult."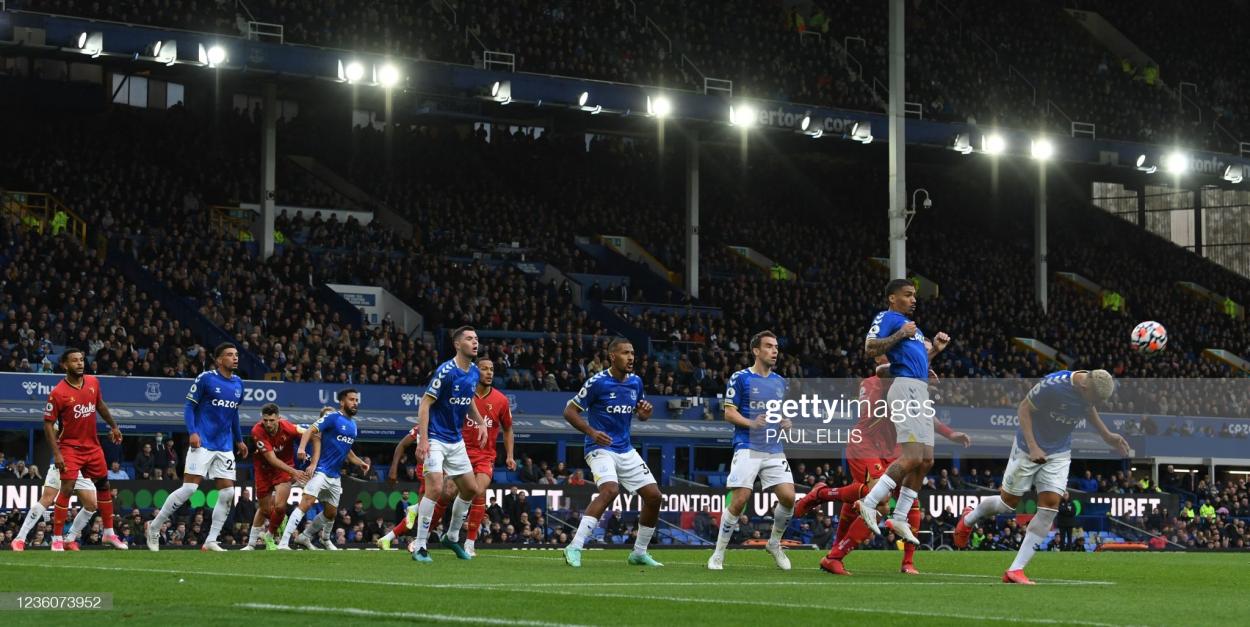 Set-pieces continue to be a pitfall of Benitez's side and cost them points against West Ham United and Watford in their past two games. The zonal marking methods that the Everton manager has carried with him around Europe are evidently not being mastered by his latest charges.
"If a player is coming and running against you, you have to react. We have to make sure we're attacking the ball, and we show some character when we have to challenge," he said. "We're not doing that. It's not just the zonal marking, if it's man-to-man they block your defender and there could be a man free with more chances and more space.
"I think it's about how you defend, showing character and showing the aggression you have to show in these situations to defend a corner or whatever."