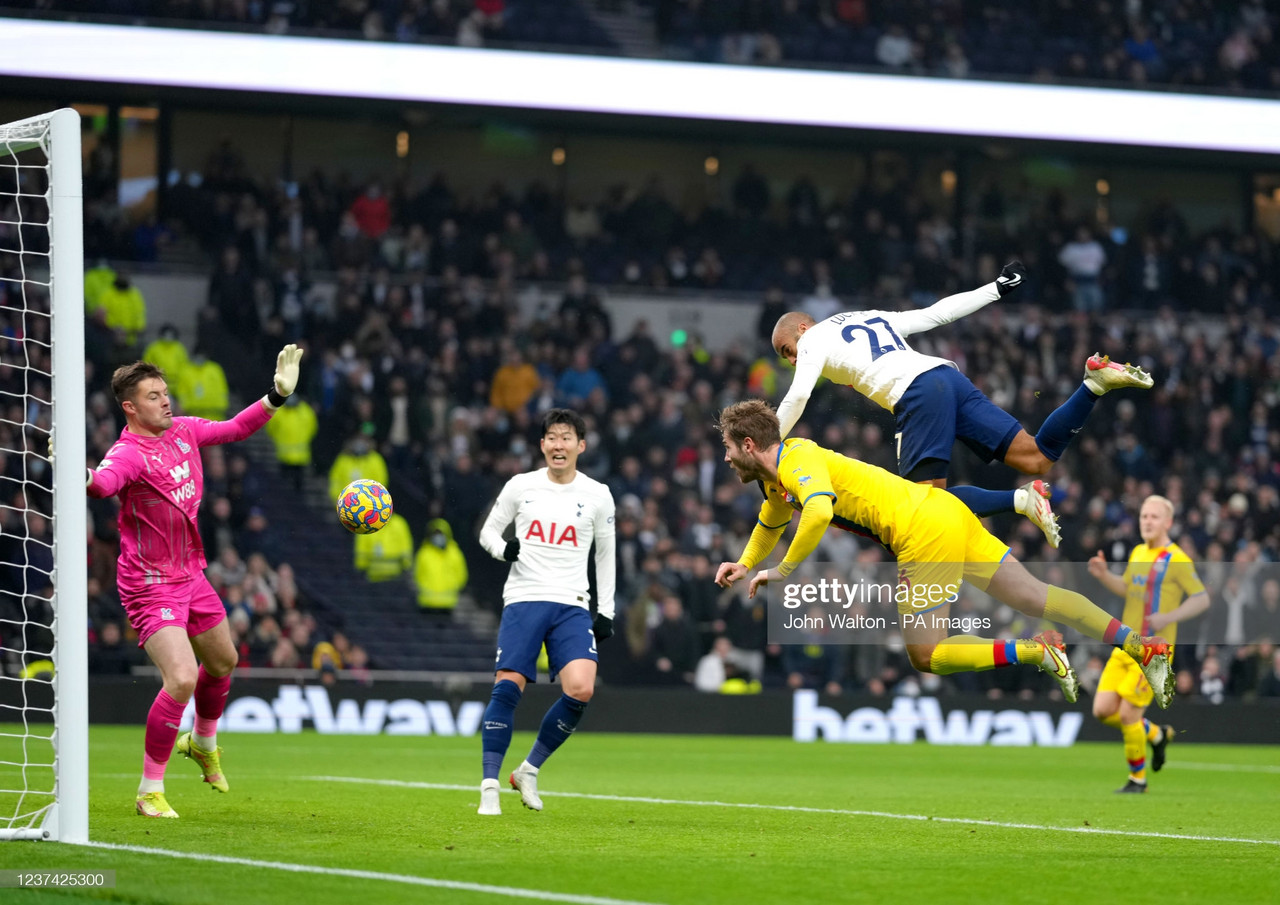 While some players go others come, but one that remains an important figure in the Tottenham Hotspur squad is Brazilian striker Lucas Moura.
People may remember him from that famous night in Amsterdam a couple of years ago where he sent Spurs into the Champions League Final, but he is so much more than that.
With his great intensity and passion for the Club, Moura has shown what being a Tottenham player really is.
Despite not getting the respect he deserves by the managers that have taken over the club in recent years, he's stayed ready and once again, has proven his value.
Man of the Match
Work rate, efficiency, pressing and goal contributions are the reasons why Moura has become a fan favorite since his arrival to Spurs from Paris Saint Germain in 2018.
By recording two assists and one goal, Lucas earned Man of the Match honors in Tottenham's 3-0 win over Crystal Palace in North London. The Brazilian has now recorded five goals in his last eleven games across all competitions.
🎙 Lucas: "Coys coys coys coys coys coys coys coys coys coys coys coys coys coys coys coys coys coys. Coys, coys coys coys." pic.twitter.com/Cq1n9PHYpK

— Tottenham Hotspur (@SpursOfficial) December 26, 2021
Moura statement
''Another great performance,'' Moura told SpursTV after the game. ''We just need to keep going this way and keep working hard. After the first goal things started to develop.
My style is to try and find some solutions. We have plenty of great players and I think that as a team we are improving a lot. Every game we are improving which is a positive for the rest of the season.''
🇧🇷😁 pic.twitter.com/HH4Vll4PBT

— Tottenham Hotspur (@SpursOfficial) December 26, 2021
Not only did Lucas set up Harry Kane perfectly for the opener, but he also made sure to kill the game by sending a powerful header to the back of the net.
In the second half, Moura made it a goal and two assists with a low cross for Heung-Min Son, who wrapped up the game with a left flick of the foot.
It was a night to remember on Boxing Day for Spurs fans.
The team is playing better than ever under the new manager Antonio Conte and are just six points away with three games in hand from being in the top four of the Premier League.