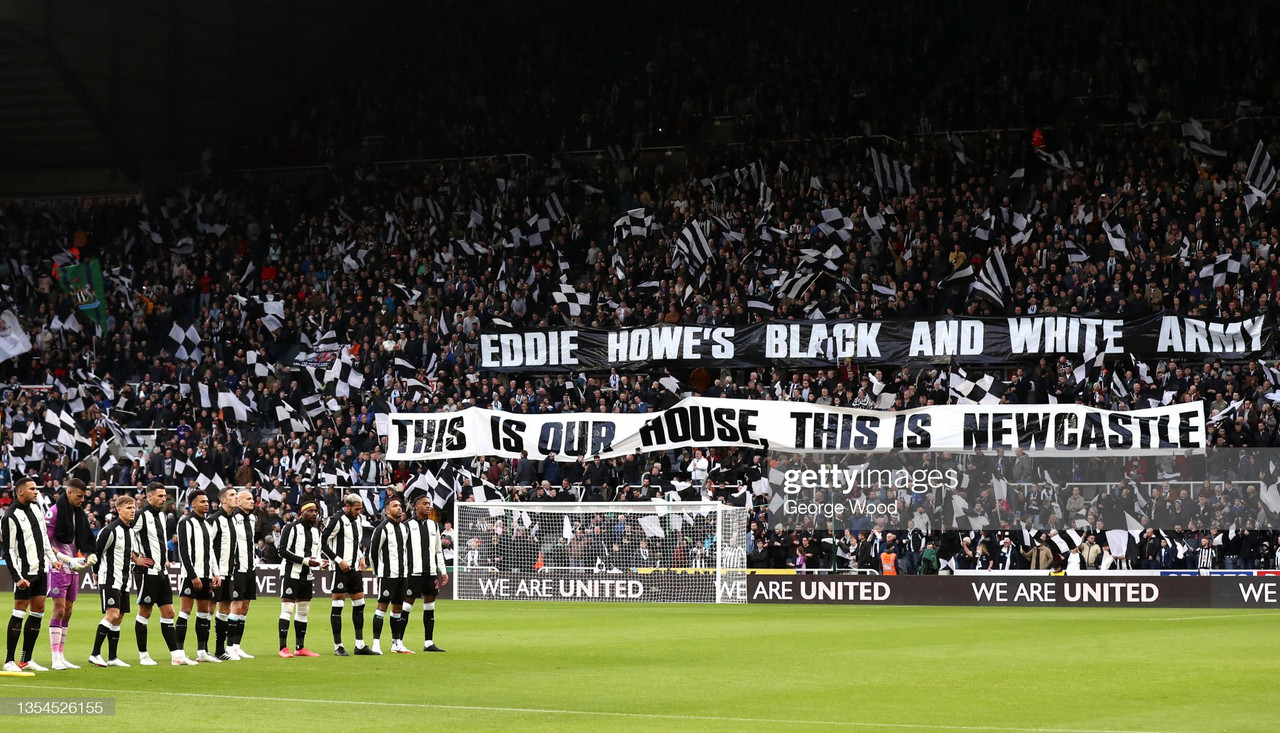 Newcastle United begin their 2022/23 Premier League campaign against newly promoted Nottingham Forest.
For the first time since the 1998/99 season, the Magpies face Forest in the top flight of English football following their promotion from the Championship.
Newcastle have played Forest seven times since that time, with the Midlands side winning four of those encounters and Newcastle winning three. 26 goals have come in those contests, so history would tell us this will not be a dull affair.
After facing Nottingham Forest – on August 6 at St James' Park, A trip to the south coast to play Brighton and Hove Albion.
Eddie Howe's men round off the opening month with a home tie against Manchester City before heading into difficult road games against Wolverhampton Wanders and Liverpool.
September sees Howe welcome his old side AFC Bournemouth for the first time since his departure.
October for every club is jammed-packed with the winter break looming. The Magpies face six ties in the month with two trips to London to face Fulham and Tottenham Hotspur. A visit to the theatre of dreams to face an age-old enemy in Manchester United and home fixtures against Brentford, Everton, and Aston Villa.
The Toon have a light winter break with Chelsea before the World Cup break, facing Leicester City and Leeds United before years end.
January and February's highlights are Howe's return to the Vitality Stadium February 11. For Geordie fans, February offers three home games with West Ham, Liverpool, and Brighton all coming to SJP.
April is much like October in terms of Newcastle facing five of the same teams as in the autumn. Southampton at home is the only change, but at such a crucial point in the season, the congestion could be a turning point.
The season's final run-in has Arsenal, Leeds, Leicester and Chelsea. Party time at St James' Park will be May 20 as Leicester are Newcastle's last home game of the season as the Magpies finish the season in London against the Blues in Chelsea, will it be pivotal in the season?
Now is too early to tell but every Newcastle fan should be excited for another rollercoaster of a season supporting Newcastle United.
Key games to look out for
Nottingham Forest (h) August 6
Manchester City (h) August 20
West Ham (a), September 10
AFC Bournemouth (h), September 17
Fulham (a), October 1
Chelsea (h) November 12
Leicester City (a), December 26
Leeds United (h), December 31
AFC Bournemouth (a), February 11
Manchester United (h), April 1
Chelsea (a), May 28
Full fixture list
6: Nottingham Forest (h)
13: Brighton (a)
20: Man City (h)
27: Wolves (a)
31: Liverpool (a)
3: Crystal Palace (h)
10: West Ham (a)
17: Bournemouth (h)
1: Fulham (a)
8: Brentford (h)
15: Man Utd (a)
19: Everton (h)
22: Tottenham (a)
29: Aston Villa (h)
5: Southampton (a)
12: Chelsea (h)
26: Leicester City (a)
31: Leeds United (h)
2: Arsenal (a)
14: Fulham (h)
21: Crystal Palace (a)
4: West Ham (h)
11: Bournemouth (a)
18: Liverpool (h)
25: Brighton (h)
4: Man City (a)
11: Wolves (h)
18: Nottingham Forest (a)
1: Man Utd (h)
8: Brentford (a)
15: Aston Villa (a)
22: Tottenham Hotspur (h)
25: Everton (a)
29: Southampton (h)
May
6: Arsenal (h)
13: Leeds United (a)
20: Leicester City (h)
28: Chelsea (a)
* Fixture dates are subject to change
📆 Our 2022/23 schedule!

⚫️⚪️ pic.twitter.com/favy6Kjhec

— Newcastle United FC (@NUFC) June 16, 2022