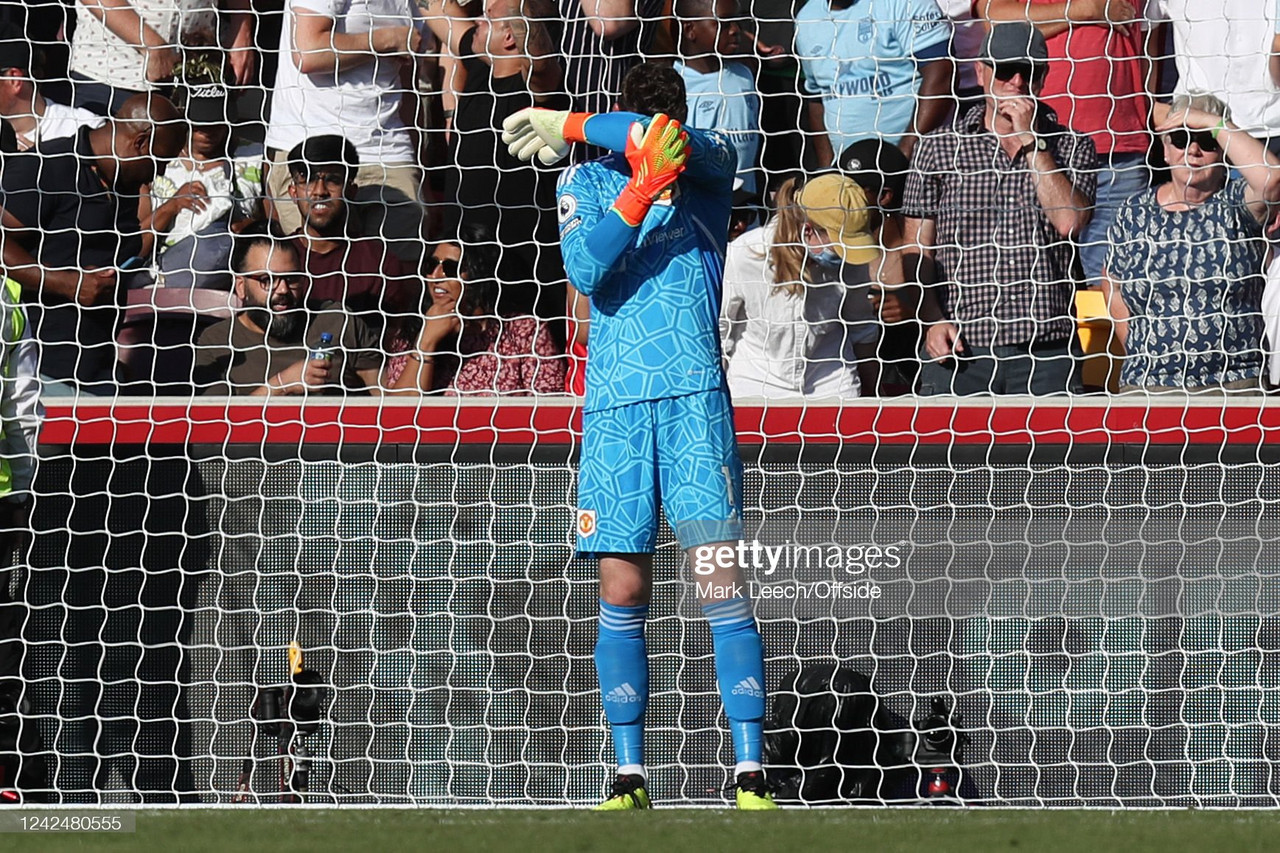 It was a fantastic performance by Thomas Frank's Brentford side as they dismantled Erik ten Hag's Manchester United side. There were standout performer's in The Bees side, specifically forward Ivan Toney. Despite not scoring, Toney was responsible for setting up both Ben Mee's goal and Bryan Mbeumo's strike just before the interval. Tactically, Brentford played the right game against United, sticking to task throughout.
It was a historic day for Brentford, on what was a lovely day at the Gtech Community Stadium. It was yet another poor performance by the Red Devils that was capitalised on by The Bees.
During the Frank's post-match interview with BBC Sport he said: "I was very pleased, very proud of the performance. To beat Manchester United 4-0 - biggest club in the world, world-class players - makes some remarkable memories for the Brentford fans here. It's crazy. In some way unreal.
He added: "It's no surprise that we win today because I know we're good. Maybe it wasn't a 4-0 game. We deserved to win, but it wasn't a 4-0. I really hope that people look into our performance and give us credit, because if you win 4-0 you must be doing something good."
When asked how his side would attack United, Frank said: "We knew we'd more likely either win it or the second ball around it. Of course we looked at what Brighton did well against them, and Brighton are also like us in the way they want to play."
He added: "Normally Brighton always build from the goalkeeper, but they went long every single time so of course we looked at that. We knew we had that weapon so that's why we did it."
This was in relation to United centre-back Lisandro Martinez. Frank admitted to targeting the Argentine, owing to the lack of height he possess. United have struggled massively this season when it comes to the long ball, this has been accredited to the lack of height throughout the side.
Spanish goalkeeper David de Gea was at fault for arguably all four of Brentford's goals. It was a timid performance by the polarising shot-stopper, and one in which a lot of his weaknesses were exposed. His usual immaculate shot-stopping was missing for the opener, while his general timid goalkeeping style was clear throughout.
Perhaps most worrying for Ten Hag, De Gea still struggles with distributing the ball with his feet. Most notably for the second goal, De Gea played the ball to midfielder Christian Eriksen while the Dane was under immense pressure. His inability to pass the ball will be a continued thorn in a United side that is looking to build from the back.
To De Gea's credit he did offer to do a post-match interview with Sky Sports, in which he said: "I think I cost my team three points today, it was a poor performance from myself."
He added: "After the first mistake and then the second, it was very tough to be playing and it was a horrible day. Of course, we should react better but the moment we are living now is tough, every time we concede a goal. I should've saved the first shot and probably the result would be different."
When it came to his poor pass to Eriksen, De Gea said: "Maybe I [should] have to read it better and kick it long. But, of course, we always try to play. But today they pressed hard and I should've read it better."
It was a tough day at the office for United, De Gea specifically, and fans will be hoping for a much better performance next time out. Unfortunately, the Red Devils are due to take on arch-rivals Liverpool next time out in the Premier League. United find themselves rooted to the foot of the table for the first time in 30 years, and a lot will need to change for this to improve.