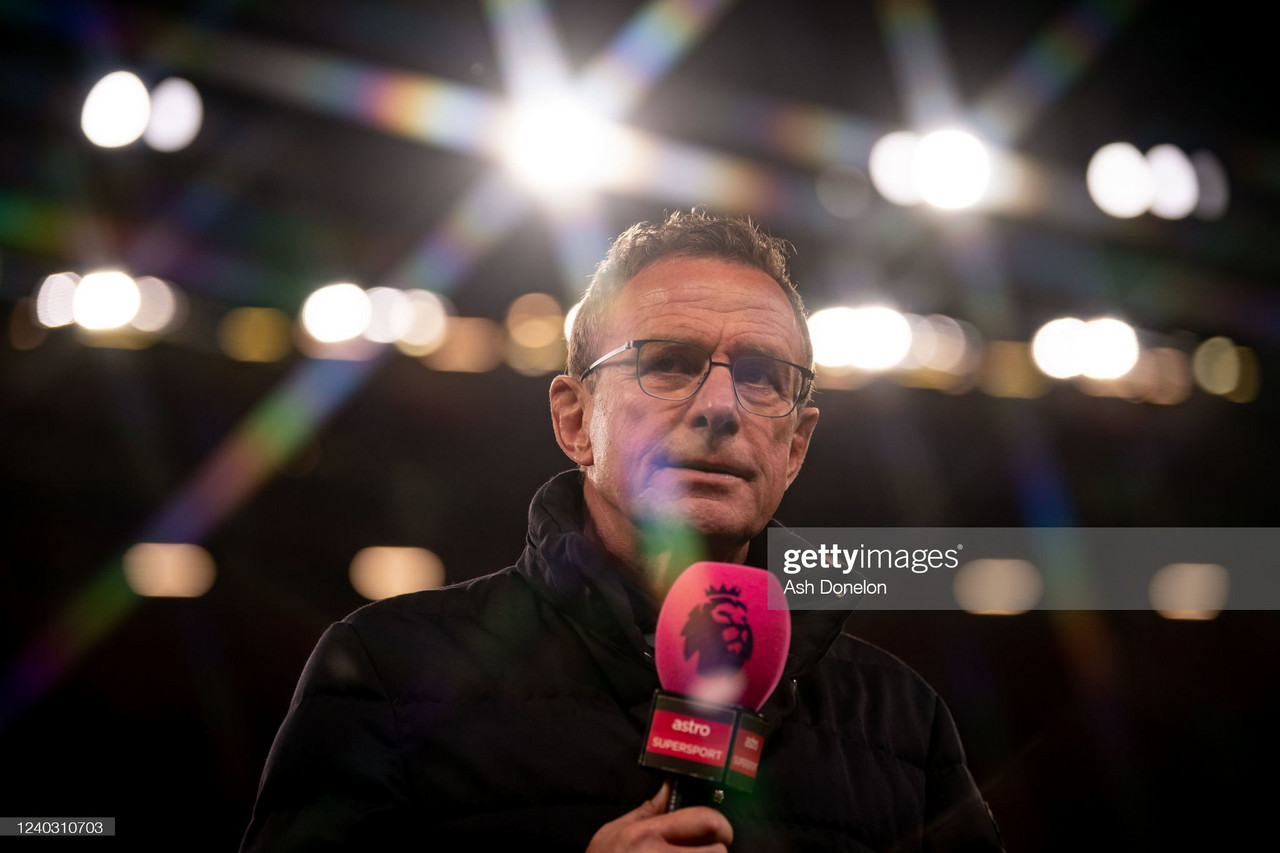 Ralf Rangnick has said his priority in his consultancy role at Manchester United will be recruitment.
It's an area that has been criticised in the past, but Rangnick has highlighted what class of player he thinks the club should be looking at.
United have spent nearly £1 billion on players in the last 10 years but remain far off the pace of the likes of Liverpool and Manchester City.
Rangnick: Recruitment is now vital
"For me, the most important bit is recruitment now, this is for me the most vital point that we bring in the best possible players and speak about that, who could that be," the interim manager said.
Rangnick also noted how the club can go about attracting some of the best players in the world.
"It's not only about identifying those players, it's also then about meeting them, convincing them to join this club even though we will not be playing in the Champions League, so this is what I see as the most important bit and also with regard to top talented players for the academy identifying those kind of players we spoke about.
"Mason Greenwood, he was probably one of the most talented players in the last couple of years. This is for me, right now for the next one or two years, the most important part [recruitment]," Rangnick added.
He then added what types of players he believes a club like Manchester United should be aiming to sign: "My personal opinion is that the club should try to find future top star players and develop them. On the other hand, tell me five players that might be some of those players that you spoke about.
"Haaland is a young player, he's 21 or 22. This is one of those players I spoke about but on the other hand, he has developed in the last two years into one of probably the most expensive strikers in the world.
"But yes, he would be one of those examples where I think the focus should be on to try and identify and find and then convince players who could be Manchester United players for the next couple of years.
"We have to be realistic, as soon as other clubs like Chelsea, Liverpool, Manchester City are involved then you need some good reasons and somebody needs to explain to the players.
"That's why it is also very important what Erik [ten Hag] thinks and I only know that with my time in Leipzig and Salzburg and I also know it with Jurgen [Klopp] and Thomas [Tuchel] if they want players they are also involved, they speak to the players and the same is probably true with Pep [Guardiola].
"They will invite the players themselves and it is also about speaking to those players about their mentality and character and are they really players who are the best possible fit for this club?"
On the Brentford game
Rangnick was asked whether or not he will play some of the players who may be leaving in the summer as it will be United's final game of the season at home on Monday against Brentford: "I would like to, but it's about getting the best possible result and performance.
"It's not about making any gifts to players. Juan Mata played today in the last 15 minutes, Nemanja played for almost the whole game. It's not about saying farewell to the supporters, if that's possible I will do that or I would like to do that but it's also about getting the best possible result."