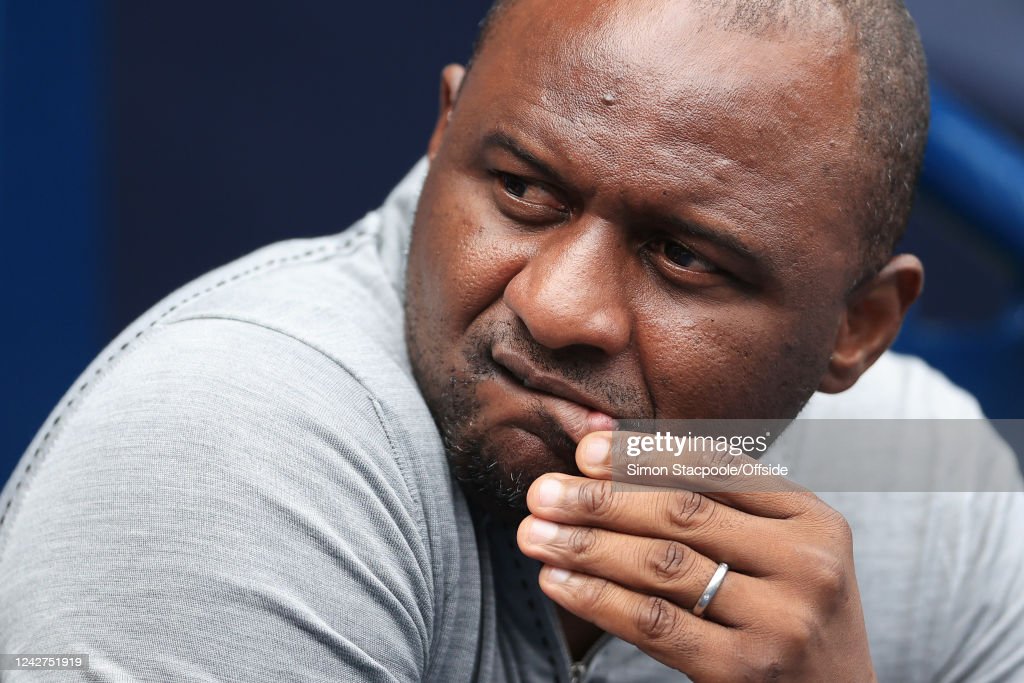 Patrick Vieira and his Crystal Palace players will have left the Etihad Stadium this afternoon disappointed.
Another historic victory against, as Vieira called them, "one of the best teams in the world" eluded them after they failed to maintain their 2-0 lead to suffer a 4-2 defeat.
Erling Haaland's second-half hattrick sealed Palace's fate, despite the Eagles having an excellent first half, thanks to a forced own goal and a screaming Joachim Andersen header.
Manchester City are relentless, however, and put four past Palace in the second half to stay second in the Premier League table.
Vieira on City's Performance
Vieira famously scalped Pep Guardiola's side at the Etihad last season, but Palace's manager never underestimated the difficulty of this match, noting how difficult City away can be.
"It is a tough place to come to play", Vieira noted, "We did really well in the first half and managed to score those two goals. And we knew it would be a different City team in the second half.
"We conceded too early then momentum was on their side and it was hard to deal with. We were a little less aggressive in the second half, maybe because we ran a lot in the first half.
"It was difficult for us".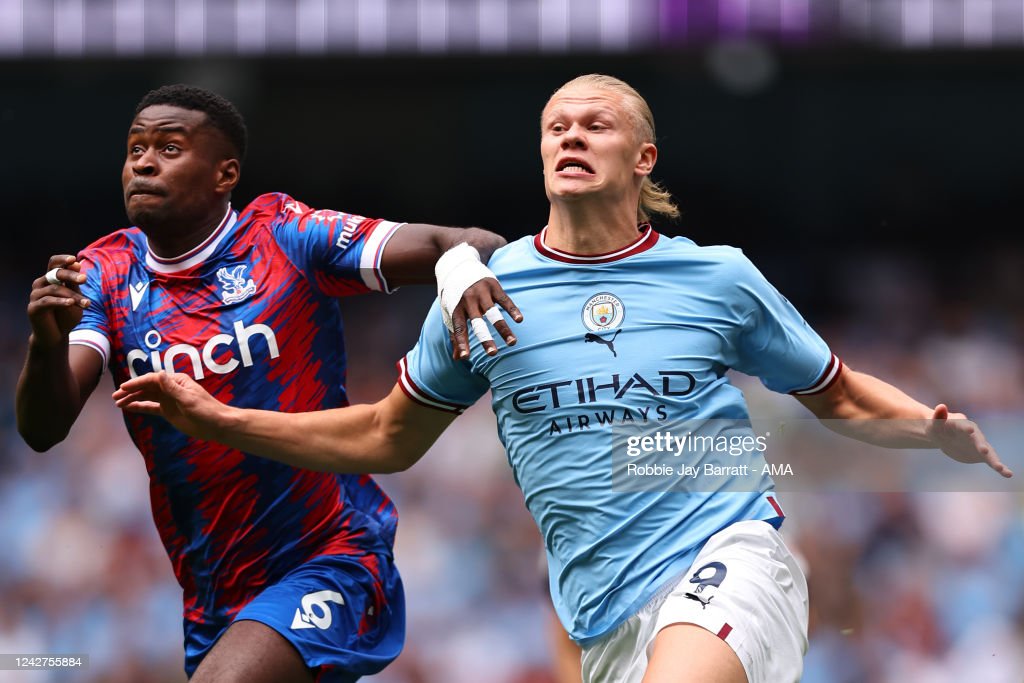 Palace have struggled to keep the goals out this season having not recorded a clean sheet so far this season.
The Eagles have also been linked with the return of Aaron Wan-Bissaka, who would aid Palace's leaky defence should the fullback return to his old club after his £50 million transfer to Manchester United.
Vieira spoke of the quality of City's new striker Erling Haaland, who doubled his total league goal tally this afternoon with his first hattrick for the club.
"There's no surprise about the quality of [Haaland]. I think it's the quality of this Manchester City team that will always allow those players to shine and score those goals".
On Palace's Performance
Despite the end result, Vieira was not too critical of his side. While his regret is understandable, the Palace boss notes how City have the ability to hit 'a different level'.
"Of course you have regrets because you are hoping to get something from the game. I am really pleased and happy with the players".
Standouts for Palace this afternoon included Eberechi Eze, who claimed the assist for Andersen's headed goal and was his sides' main threat going forward.
Jordan Ayew was also important to Palace's first half success, frequently winning back the ball in dangerous spaces and progressive the ball towards goal.
"We want to compete", Vieira continued, "We did well against Arsenal [and] Villa. Today we knew how tough it would be. We put our sleeves up and worked well as a team but in the second half it was a bit too much.
"Collectively they went to a different level in the second half that we couldn't cope with.
"I'm disappointed to concede four goals but at the same time our first half was a perfect one because we didn't give them much space, we worked hard and we worked well. We made it really difficult.
"We spent a lot of energy defending in the first half and in the second half we lost a bit of physicality and concentration and discipline and we can't do that against this team and these players."
Vieira's Palace side have often been criticised for late-game lacks of concentration, often conceding late in games to drop points.
Goodison Park towards the end of last season screams to the minds of Palace fans where Dominic Calvert-Lewin scored with just five minutes to go due to lapses in defensive concentration - a habit Palace are yet to shake off under the Frenchman.
On Zaha's Absence
Rumours circulated last night that Palace's top goalscorer Wilfried Zaha would miss today's match. Those rumours turned out to be true.
The Ivorian missed Palace's midweek trip to Oxford United, but it is unclear whether the forward is injured or not.
"Wilfried is not here. He wasn't here. He's an important player for us. I think today [Eze and] Jordan [Ayew played well].
"Of course you lose a little bit of pace when you don't have Wilfried in the squad".
Speculation about Wilfried Zaha's future at Palace is rife, with Arsenal reportedly monitoring his situation following the departure of fellow Ivorian Nicolas Pepe.
Conclusion
Patrick Vieira, as always, remained calm and collected following such a heart-breaking loss for his Palace side.
His praise for his squad, despite the loss, shows how far he has taken this team over the last thirteen months.
Palace are in good hands this season, with their next opponents being Brentford in the Premier League midweek fixtures this Tuesday.