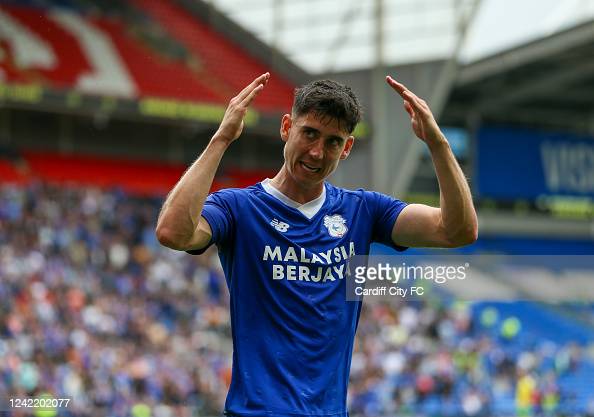 A spell of vast change has been cast upon Cardiff City.
Indeed, associations and stereotypes have been dramatically overturned, standards have been altered accordingly and supporters are swiftly becoming accustomed to a different footballing culture altogether.
It was bound to happen, after all- and such a transformation was overdue given the slump and stagnation that had started to fester.
From the departures of numerous experienced, long-serving stalwarts to 17 fresh faces making their way to the Welsh capital, all the while adopting a new, progressive playing philosophy, the aura of transition has been refreshing to witness.
And if that was not enough change to digest, the recent sacking of manager Steve Morison has provided yet another example just how quickly the motions can shift- rightly or wrongly- at the club.
But, of course, given the mammoth constructions that have been undertaken, it has not been all plain-sailing.
When is it at Cardiff?
There has been plenty to take from the opening 10 matches; even the most positive of supporters can draw negatives from the start to the season.
On the same token, even the most pessimistic and negative of supporters can point out genuine positives.
Success stories have been written, frustration has entered the foray and disappointment has been derived for various reasons.
Here, I will take a look at the winners and losers from Cardiff's turbulent initiation to the 2022/23 Championship campaign.
Perhaps the most obvious inclusion owing to the illustration and emphasis of it, Cardiff's tactical modus operandi has embarked upon leaps and bounds in recent times.
Dating back to what feels like the prehistoric era- the same term used to describe the styles of many former managers at the club- the Bluebirds had found themselves intertwined with a visually displeasing, route one way of playing the game.
For years, such stylistic identifications were supported numerically.
At the end of last season, Cardiff ranked 19th in the division for average possession per match with a measly figure of just 44.9%.
Before that, they had fared even worse, ranking 22nd and 24th respectively for the same metric in the previous two campaigns.
You get the gist, Cardiff's footballing formula was anything but aesthetically pleasing, and it comes as no form of surprise that they accumulated a position in the lower echelons of the standings for every other statistic linked to possession and chance creation in that time period.
Now, though, the strategy has been evolved- or, if you like, revolutionised in unrecognisable fashion.
While the holy grail of three points has arrived at a premium on several occasions, the eye test and the numbers illustrate the tactical surgery that has been operated.
Currently, only five teams in the second-tier have bettered City's average of 54.2% possession each match.
In addition, they have amassed the ninth-highest score for accurate passes per game with 320.4, which has been aided by positive ideologies coupled with the signings of technical, pro-possession footballers such as Ryan Wintle, Cedric Kipre and revered midfielder Romaine Sawyers during the transfer window.
This facet of change was, unsurprisingly, the chief factor that made Cardiff fans warm to former boss Morison, who sought to incorporate ideas that, for younger followers like myself, had never been seen in this corner of the world.
It is yet to be seen who take to the helm next and what tactics will be formulated, but make no mistake about it, there will be a widespread clamour for the positive work that has been harvested to be maintained and progressed.
As eluded to above, midfield general Wintle has proved imperative in translating the plans and philosophies to the pitch
Consistently comfortable with the ball at his feet, the starlet can simply play through opposition while dictating the entire tempo of a match on his own accord, such is the range and composure within his passing ability.
The former-Crewe Alexandra midfielder comes under the bracket of a rare breed of footballers outside the glitz and glamour of the Premier League that you just feel complete confidence and assurance watching.
There is scarcely a move that Wintle is not involved in, he very much typifies the role of a quarterback by the way in which he provides the base for his side's attacks and leads by example.
This has seen him earn the merit of vice-captaincy, and whenever current skipper Joe Ralls is not playing, Wintle has donned the armband admirably.
And even though he is only enjoying his second season at this level, he is blessed with a footballing brain that thoroughly exceeds his peers in the Championship, exhibited by his possessional and positional play.
Also capable of embroiling himself into the dirtier aspects of the game, too, Wintle is not afraid to get stuck in and gained plaudits when he nullified the talents of Norwich City playmaker Todd Cantwell during the season's opener.
Quite simply indispensable.
Another export from Gresty Road, Perry Ng has proved equally influential to City's exploits.
Having underwent the trials and tribulations of being tested in various positions, Ng has finally found his home stationed in central defence- and by doing so, he has unearthed the best form of his career.
Formerly, Cardiff's defenders have been accused of lacking the ball-playing qualities needed to thrive as a modern-day centre-half, though he exhibits all the requirements in line with the evolution of the sport as we know it.
Thus far, he has been press-resistant, expressive in possession and willing to step out of the defensive line, with all three attributes providing his side with an outlet at both ends of the pitch.
And the 26-year-old even showcased his talent in the final third with a superbly taken goal during the 3-2 victory up at Middlesbrough, shimmying and turning past defenders before firing his effort past Liam Roberts.
That said, Ng does not bring physicality to the table and owing to his fairly diminutive stature, he has occasionally fallen victim to more sizeable, stronger opponents from set pieces and crosses.
But, it would be more productive to simply think about what he can do, as opposed to what he can not.
And when you take everything into account, Ng's footballing arsenal has quickly engraved his name as one of the first onto the team sheet for the foreseeable future.
Recruited following his departure from Bristol City as part of Morison's summer shopping spree, arguably no flame has burned brighter than O'Dowda's in the opening stages.
While Cardiff have flirted with difficulty in the goalscoring department, the Republic of Ireland International has waved the flag for City's attacking endeavour with a series of dazzling displays.
And although he was forced into temporarily undergoing a spell at left-back after Jamilu Collins' season-ending injury, O'Dowda has managed to amass four goal involvements in eight outings, an applaudable return for a winger hardly renowned for his output infront of goal.
The underlying numbers illuminate his importance to the side too; he has created 7 chances and succeeded in 78% of his dribbles while maintaining a pass accuracy of 78% and winning 67% of takes made.
Indeed, many supporters had even questioned whether he was still up to the standard of Championship football- let alone Cardiff- when the signing was announced, but now, there will be no doubt towards his capabilities.
Blessed with speed, invention, directness and an interminably impressive work-ethic to boot, it is no wonder how O'Dowda has established himself as a firm fan favourite so early into his tenure across the River Severn.
It had appeared impossible to envisage the departure of Steve Morison this soon after he had taken so many strides in manufacturing an exciting and sustainable project at the club.
After all, he had been granted the license to recruit 17 new players over the summer, all of whom had been tailor-made for the refreshing, modern system that he had crafted- and the board had also expressed their enthusiasm towards the job that was being carried out.
However, reactive knee-jerk decisions are nothing short of a normality and Morison became football's latest victim of it in the aftermath of their disappointing defeat away to Huddersfield Town (you can read more about that here).
Unsurprisingly, the ultimatum has not gone down well with the Cardiff faithful, who, by and large, had warmed to Morison, having been deprived of forward-thinking managerial methods for years.
Any form of connection and transparency between the fans and those in the higher echelons of the club's footballing operations looks to have been severed for now at least, although there is always the possibility to rekindle relations if the next appointment proves a success.
After seeing his stock take off in the blink of an eye at Crawley Town, Watters' Cardiff career is yet to become airborne.
Granted, first-team action had arrived in fits and starts last term, but with the initial dearth of options in the striker stable, he was Morison's first choice frontman to begin with.
Eight consecutive starts were awarded to the divisive 23-year-old, though no goals or, for that matter, any meaningful impact on proceedings came with it.
It now appears that new signing Callum Robinson is very much the leading candidate for the club's striker position, and barring an unprecedented nosedive in form, you would not bet on that changing.
Mind you, there is the school of thought that Robinson's experienced and highly-regarded presence could just prove vital to Watters' development.
Formerly of West Bromwich Albion and Preston North End among others, Robinson has spent the bulk of his career in the Championship coupled with a range of impressive moments on the International stage.
To date, he has managed to chalk up 68 goal involvements at this level, and upon his expeditions up and down the country, he has always garnered a reputation for being a positive figure in and around the dressing room.
His arrival will no doubt thrust Watters out of the limelight for now, but with a vast footballing curriculum still ahead, it seems exactly what the forward needs at this moment in time.
There was an ambience of sheer euphoria when the shock re-signing of winger Sheyi Ojo was announced in July.
Ojo had blossomed within his first spell at the club while on loan from Liverpool, scoring five goals and laying on a further seven despite seeing his influence all but terminated after Mick McCarthy replaced Neil Harris.
So, it was rightly expected that he would pick up where he left off and light up south Wales once again.
Sadly, reality is yet to follow the script.
Although Ojo has raised bums from seats with his ability to slalom past past onrushing defenders with a blend of speed and physical power, his lack of end product has surfaced as a cause for concern.
Still without a goal contribution after featuring in every league match, the wide-man will need to come good quickly if he is to solidify his place in the team.
Memory allows for a beacon of hope, though.
Supporters will be able to cast their minds back to the beginning of Ojo's temporary stint at Cardiff, where he had also struggled for form initially before laying down his marker and wowing the masses.
That said, the clock is ticking for Ojo and now with a permanent home after eleven years at Anfield coupled with an array of loan moves, it is imperative that he finally kicks on and realises his undisputed potential.
Due to the onus on more technical and aesthetically-pleasing defenders, his place in the team had seemed under threat for some time, but he will have done his chances no good in his limited outings.
After giving away a penalty at Reading which turned the narrative of the match on its head, a catalogue of errors made in the 3-0 EFL Cup defeat to Portsmouth have compounded the centre-back's struggles.
At the time of writing, Nelson has been upsurged by the likes of Ng, Kipre and Jack Simpson, leaving him fourth choice in the pecking order and, in all reality, it can be expected to remain that way- unless, of course, the new manager elects a vote of confidence in the 29-year-old.