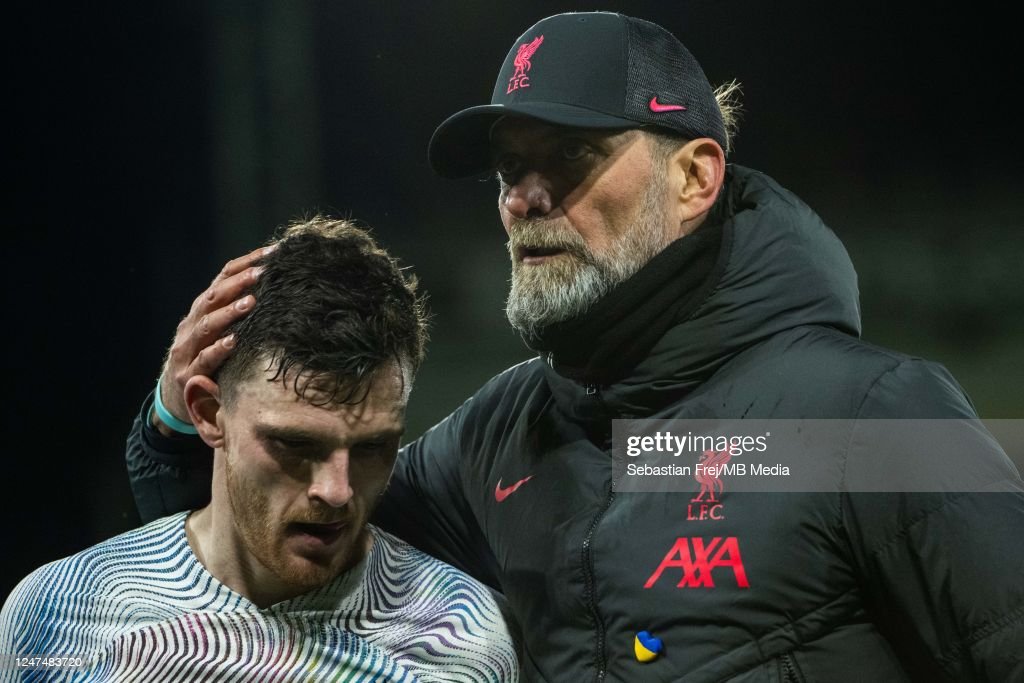 Jurgen Klopp has a dilemma in his defence ahead of Liverpool's Premier League clash against Brentford at Anfield on Saturday.
Both Virgil Van Dijk and Ibrahima Konate are finding their best form so far this season in this new-look Liverpool system, and are almost undroppable at this point, but the left hand side of the defence is a lot less obvious.
Andrew Robertson and Kostas Tsimikas have both played in that position since the change of system, and despite both showing flashes of their quality, they have equally each had moments where their deficiencies have been clear for all to see, with opposition managers looking to target Liverpool's left hand side more often than earlier on this season.
Now it's on Klopp to decide whether to trust in the experience of the Scottish national team captain, go for a more technically astute footballer in Tsimikas, or maybe even go for a wildcard option in the form of former left-back Joe Gomez.
Robertson has produced another consistent campaign on a personal level, in a season that has been marred with defensive inconsistency for the Merseyside club, with his 11 assists in all competitions his fourth best total for the club.
With four games still to play, he could easily produce his second-best season creativity wise. The Scotsman is also the Reds most accomplished defender in the left-back position, with a proven track record against some of the best wingers in both the Premier League and the world.
In this system, Robertson's attacking playstyle gives Liverpool constant width down the left, and frees up the likes of Diogo Jota, Luis Diaz and Curtis Jones to operate in more central areas, where they are more dangerous.
Against Brentford this could be an important aspect of the game, with the Bees being a side who often pack the centre of the pitch. In addition, due to being a stalwart in this Liverpool side for so many years, the 29-year-old has more chemistry with the players around him, which is crucial in such a free-flowing system.
However, Robertson has displayed some flaws in recent weeks in this system, with his tendency to fly forward and lead a one-man press more often than not leaving Liverpool more open and exposed at the back, and Bryan Mbuemo could use his skillset and pace to exploit that aspect.
Another issue in Robertson's game that has been highlighted in this new role is his tendency to drop his concentration levels. Even in this new system, Liverpool still play their high-line, and its a common occurence when that high line is breached to see Liverpool's number 26 as the culprit who failed to maintain the line.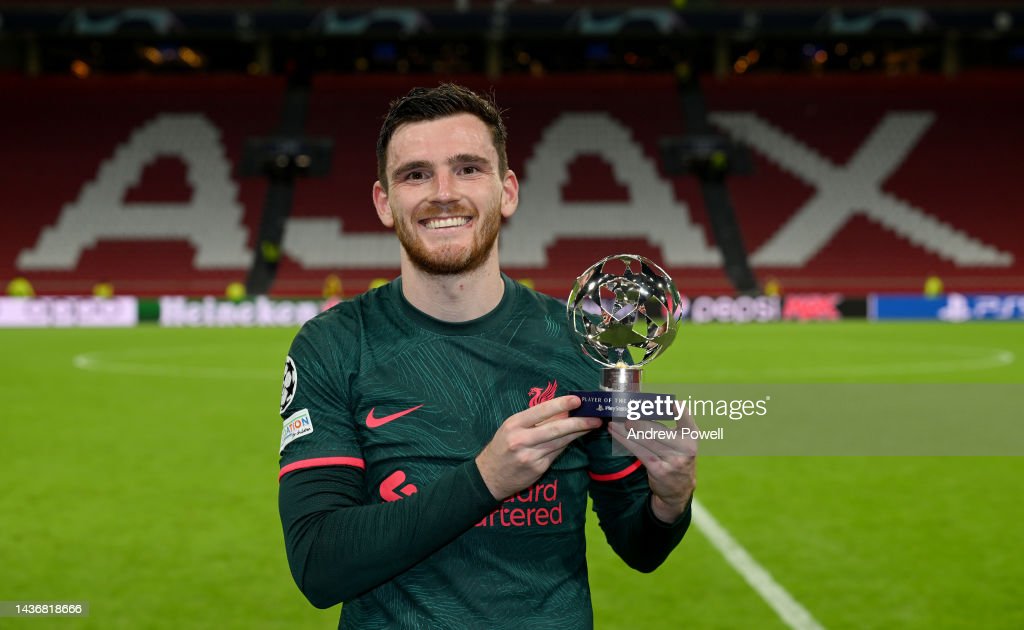 Tsimikas is enjoying his best campaign in a Liverpool shirt, with 25 appearances and six assists so far this season in all competitions, offering fantastic competition for Robertson, and often forcing the Scotsman to maintain his high performance levels or risk losing his starting spot.
The Greek international is the more technically sound out of the pair, with his range and variety of crossing giving Liverpool's attack a different dynamic when utilised.
This range of passing, in combination with his acumen to drift centrally, allows him to carry a threat from deeper on the pitch and opens up the possibilities to invert himself much like the rejuvenated Trent Alexander-Arnold, which is an avenue that Klopp could explore in combination with employing Fabinho as a central defender when in possession.
Tsimikas is not without his flaws however. He suffers from lapses in concentration, much like his teammate Robertson. Tsimikas also struggles in aerial duels, losing almost two thirds of the aerial duels he contests, which in a more central defensive position in transition could be exploited by Brentford and Ivan Toney.
The 26-year-old also isn't as good as Robertson when defending one-on-one against the opposition's winger.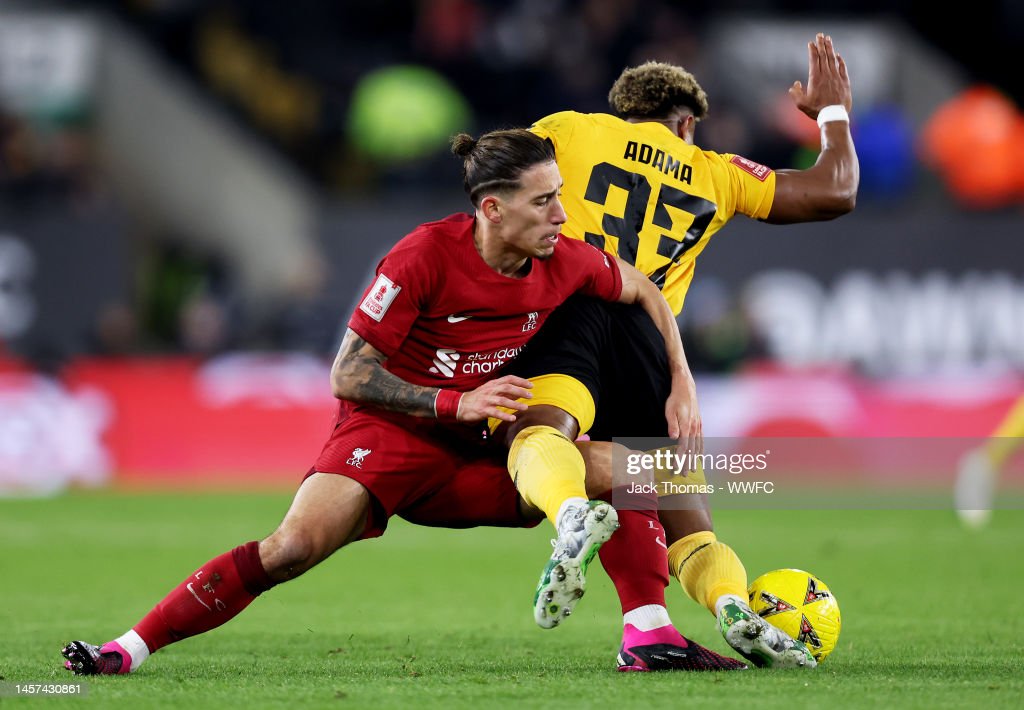 The case for Joe Gomez
Gomez is a wildcard option for this role, but is an option that Jurgen Klopp should consider. The former Charlton man joined the club in the summer of 2016 and began his career in red as a left back, even recording an assist for Phillipe Coutinho on his debut against Stoke City.
This season has been a wildly inconsistent season for Liverpool's number 2, with fantastic high points such as his man of the match performance against Manchester City in October, but also disappointing lows, such as his error in the loss to Leeds United in the same month.
Gomez would be the most defensively secure option of the three presented, with his natural position as a centre-half shaping up as a perfect fit in this new system.
The Englishman also has fantastic ball-playing ability, which is a requirement of the role in this system that is so free flowing. Gomez's profile as a central defender may also give Van Dijk and Konate more confidence and a greater license for freedom to showcase their own on-the-ball capabilities, due to the greater security that Gomez could provide.
The 25-year-old does have some issues in his game. Gomez has often struggled to deal with physical strikers, and Toney has caused plenty of defenders problems this campaign with his physicality and competence playing with his back to goal.
Gomez would also be a much narrower left sided defender than Liverpool are used to due to being right footed. Another issue would be the loss of attacking threat; he is much more defensively minded, so will more often than not stay back when the Reds are attacking, which would force either the left central midfielder or left winger to hold the width more often than usual, potentially weakening the side's overall attacking fluidity and potency.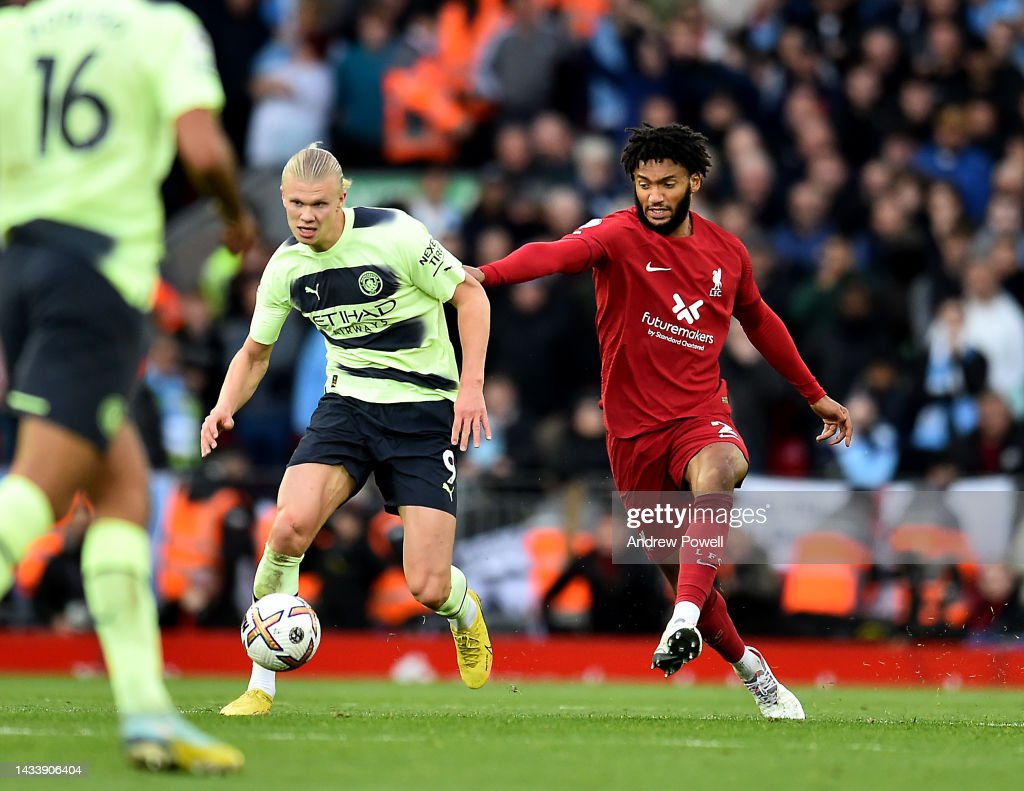 Who should be trusted against Brentford?
Klopp will have to choose his left-sided defender based on how he wants to play against a Brentford side who dominated Liverpool last time the two sides met in January.
Considering the threat that both Mbuemo and Toney offer in conjunction with the way Liverpool have been playing in this system, it all points to a game perfectly suited for Robertsons all round skillset.
Ultimately, Klopp will be hoping that whoever he chooses for that position can deliver for him on Saturday evening and solve his left-sided dilemma for the remainder of the season.