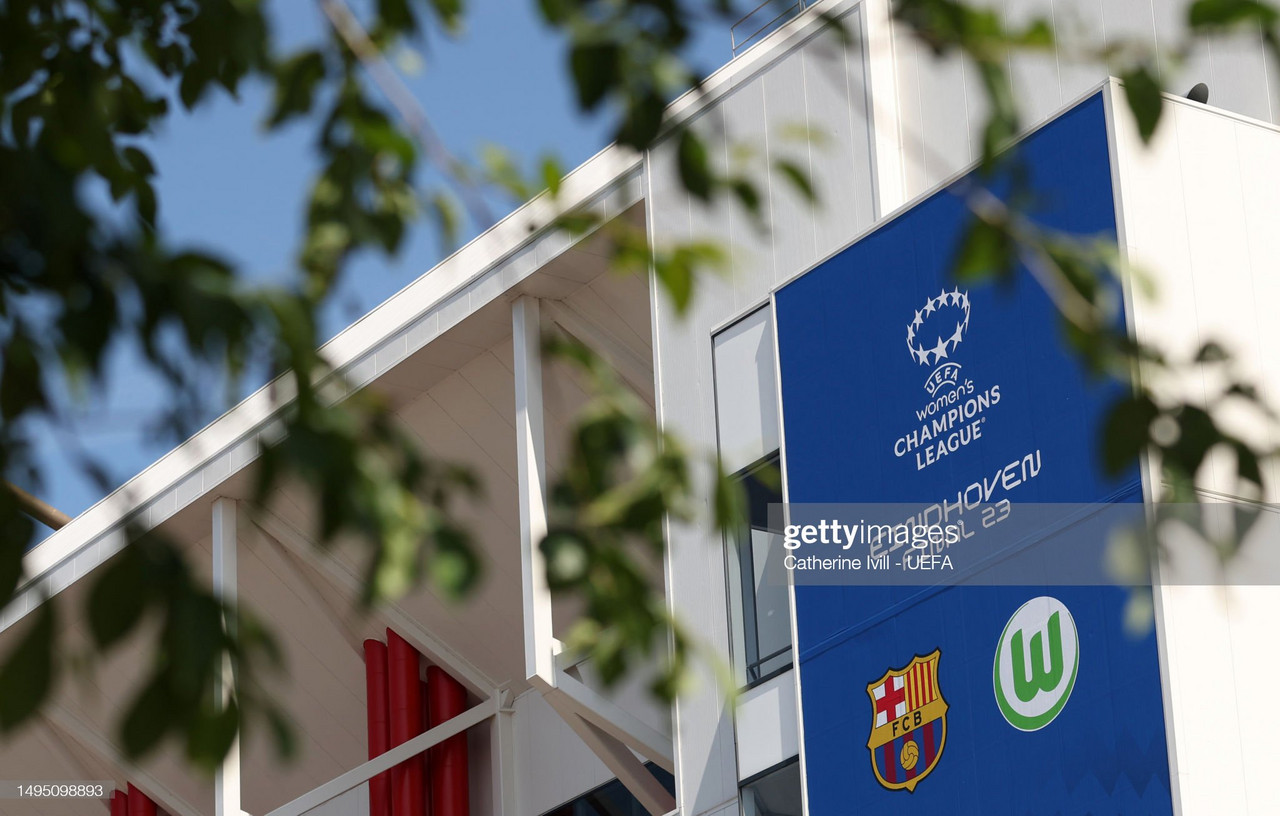 The Spanish champions are determined to secure their second championship title, whereas Wolfsburg aims to add a third Champions League trophy to their collection.
The Catalonian giants have had a triumphant season, clinching their fourth league title in a row, whilst securing their third Spanish Super Cup.
In their previous finals, they lost to serial stalwart winners Lyon in the 2019 and 2022 finals, but were victorious in 2021, beating Chelsea 4-0.
In terms of recent form, Jonatan Giraldez's team ended their 64-game unbeaten streak in the league with a disappointing 2-1 loss to Madrid CFF.
Hopefully, this result is an anomaly for this side and they can replicate their performance against the German side after a 5-3 win over Wolfsburg in the semi-finals last season, to regain their crown.
With a full squad to choose from, and captain and Ballon d'Or holder Alexia Putellas declaring herself fit, Giraldez shouldn't have a hard time bringing the European trophy home.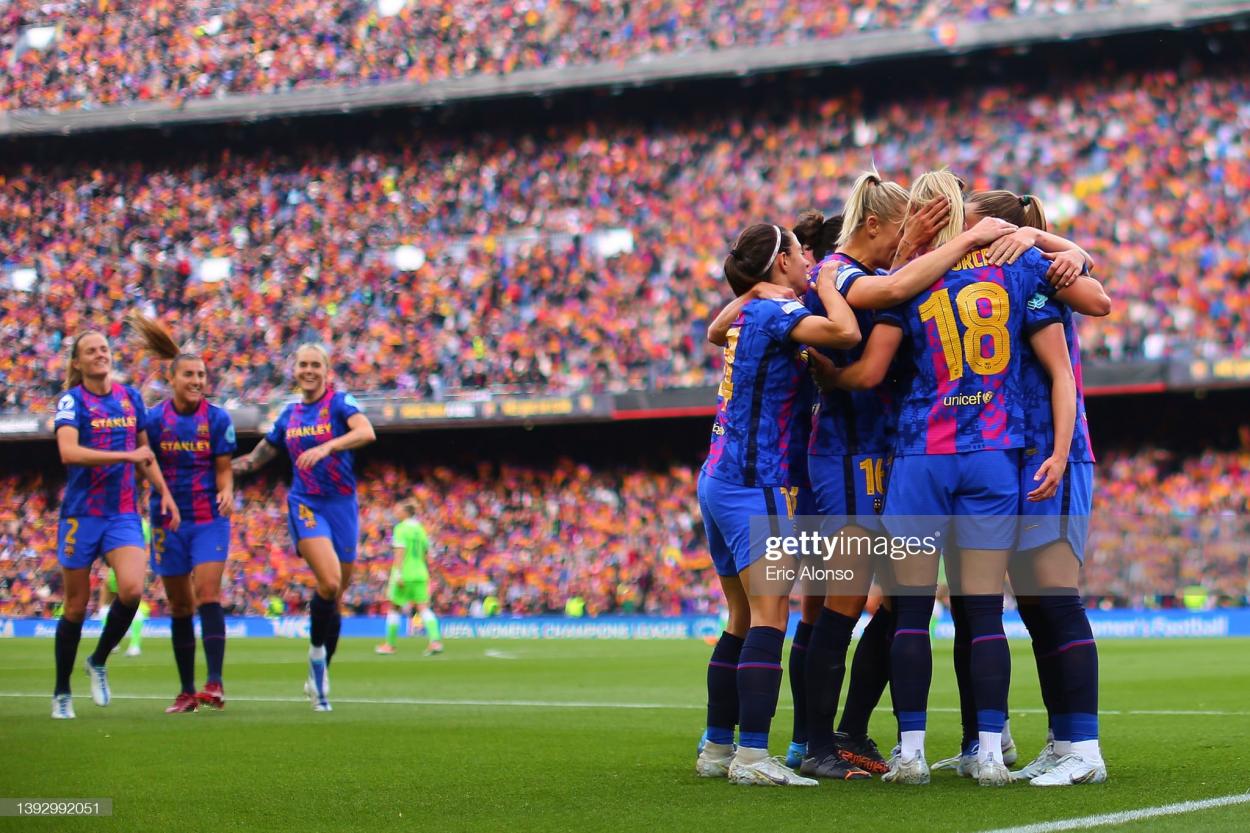 With the Frauen-Bundesliga coming to a close, Wolfsburg did not manage to win the title race against Bayern Munich. However, they did beat Freiburg to the DFB-Pokal final last month.
To end the season with two awards, Die Wolfinnen must put an end to their losing streak in the Champions League finals.
Wolfsburg have their own experienced captain in Alexandra Popp, who previously won the Champions League title with Wolfsburg, in 2013 and 2014.
Despite winning the European championship in 2013 and 2014, Wolfsburg has lost its three previous final contests, finishing in second place against Lyon in 2016, 2018, and 2020.
The German side has remained unbeaten in their last 11 Champions League games, since their 5-1 defeat to Barcelona at Camp Nou.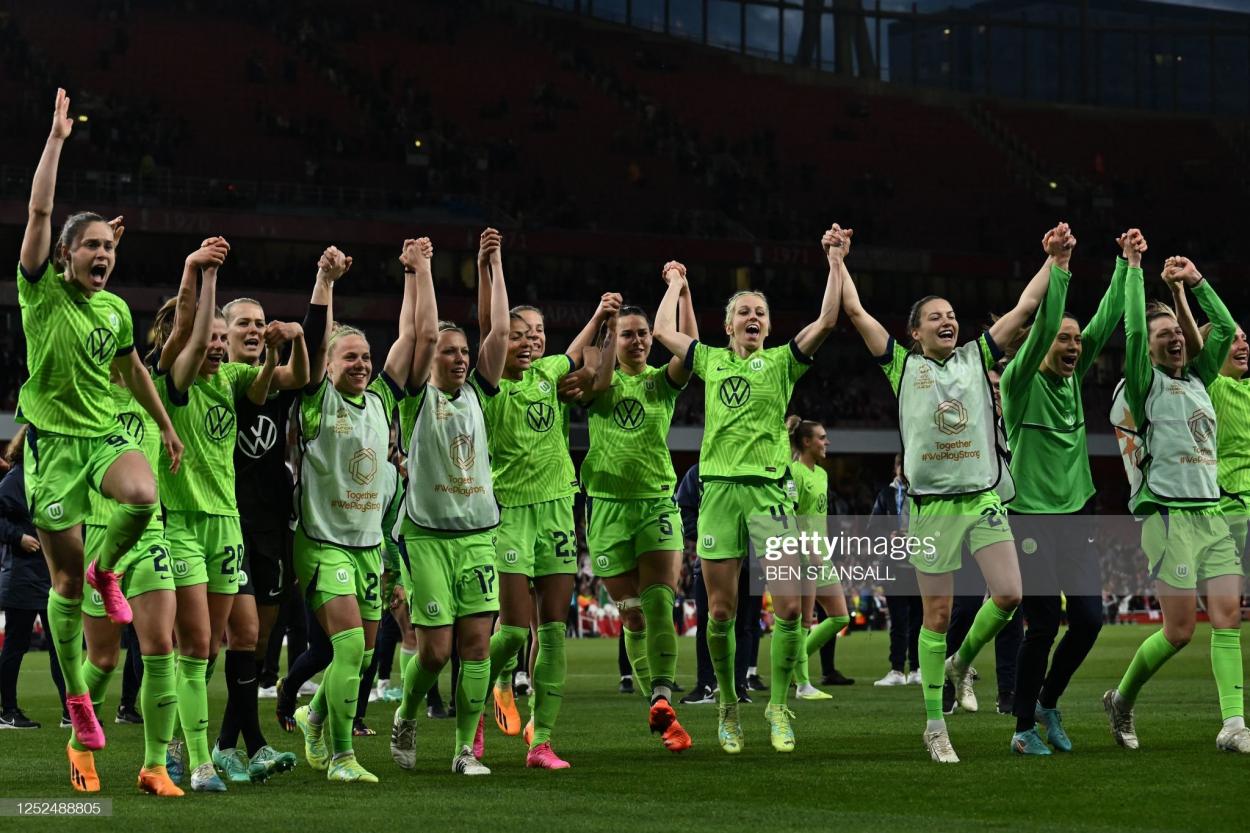 Barcelona
Although Lucy Bronze was chosen for England's World Cup squad, she hasn't played for Barcelona since she had knee surgery in April.
After dealing with a thigh injury in the last game of the season, striker Asisat Oshoala is a doubt for the final but will be a hope for the travelling fans to see.
Alexia Putellas, who has recently recovered from surgery, has returned and made five substitute appearances. Giraldez will more than likely use the star for the late game.
Wolfsburg
There are concerns about defender Marina Hegering's availability, as she has been absent from the last three games due to an injury.
However, Lena Lattwein has recuperated from a broken collarbone and is likely to participate in midfield alongside Lena Oberdorf.
Ewa Pajor is her side's top scorer in this season's Champions League with eight goals. She will be fully fit and ready to lead the team's frontline.
Barcelona
Panos; Bronze, Paredes, Leon, Rolfo; Bonmati, Walsh, Guijarro; Graham Hansen, Caldentey, Oshoala.
Wolfsburg
Frohms; Wilms, Janssen, Hendrich, Rauch; Oberdorf, Lattwein; Huth, Roord, Popp; Pajor.
Barcelona - Caroline Graham Hansen
The Norweigan scored both goals against Chelsea in the semifinal and eagerly awaits a return to face her former side - of which she lost three Champions League finals, all involving Olympique Lyon.
Speaking to the media, Hansen is up for the challenge and respects her opponents.
"I played for Wolfsburg for five years and I've experienced a lot there, but now I'm very happy at Barça and all I want to do is go out tomorrow and win it".
"If I can do it, I'll be very happy, because we'll have beaten a great team".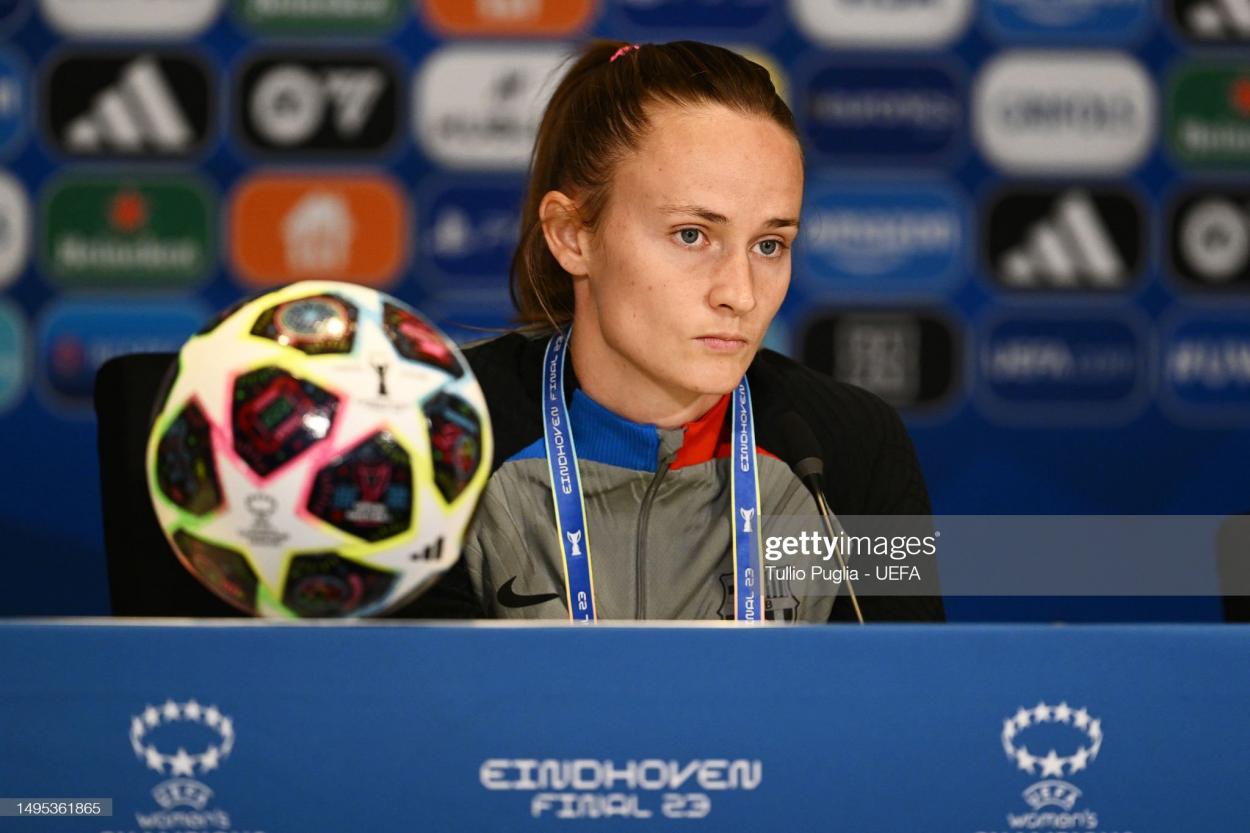 Wolfsburg - Ewa Pajor
Pajor leads the way in the competition for goals, way out in front on eight, three clear of any other player.
Despite enduring multiple injuries, the 26-year-old Polish international has already scored over 200 career goals, making her the top scorer in her country's history.
Her exceptional finishing skills will prove invaluable if Wolfsburg faces challenges in maintaining possession against Barcelona.
Having scored in several German Cup finals, Pajor is no stranger to high-pressure situations and is expected to rise to the occasion when the opportunity arises to secure a winner's medal and potentially win the golden boot.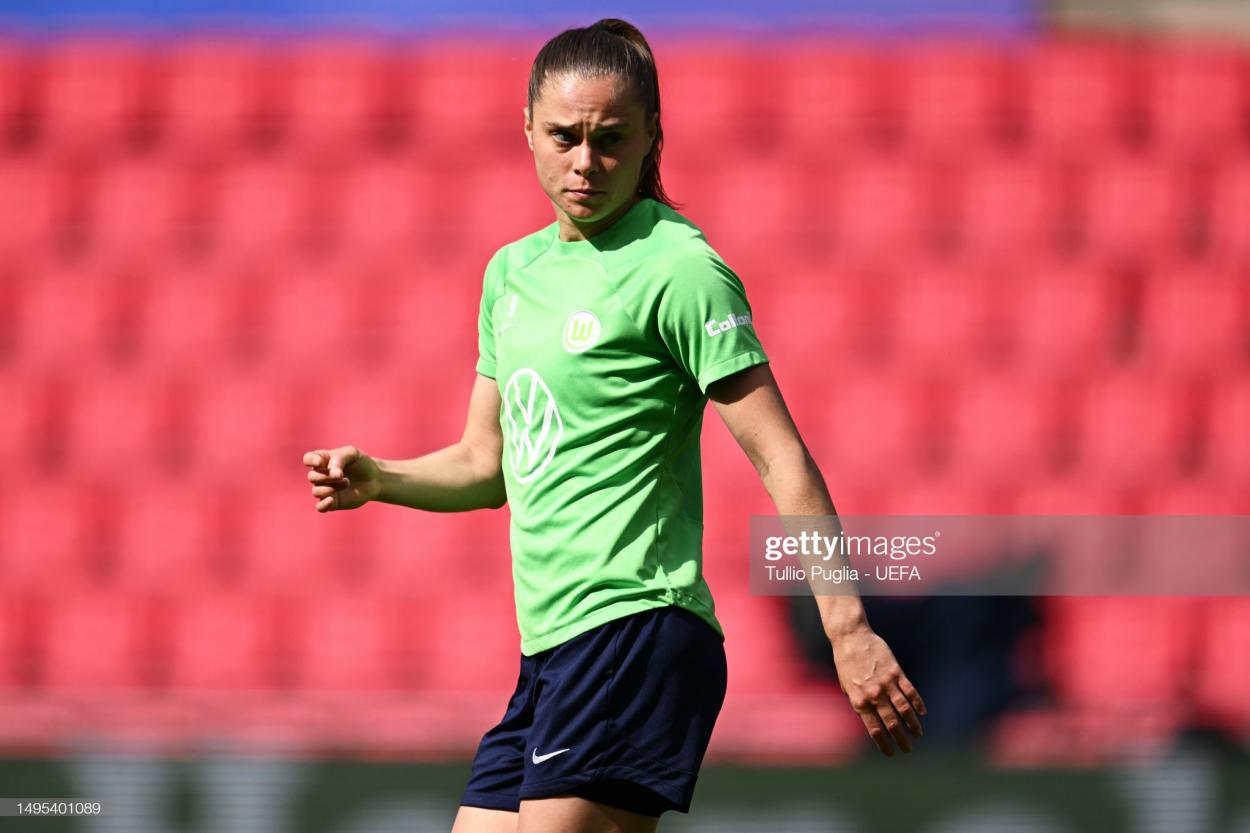 Where is the game being played?
The match will take place at The Philips Stadion in Eindhoven.
What time is kick-off?
The game will kick off at 3:00 pm (BST) on Saturday 3rd of June.
How can I watch?
The game will be available to watch live on the DAZN YouTube channel, for free.