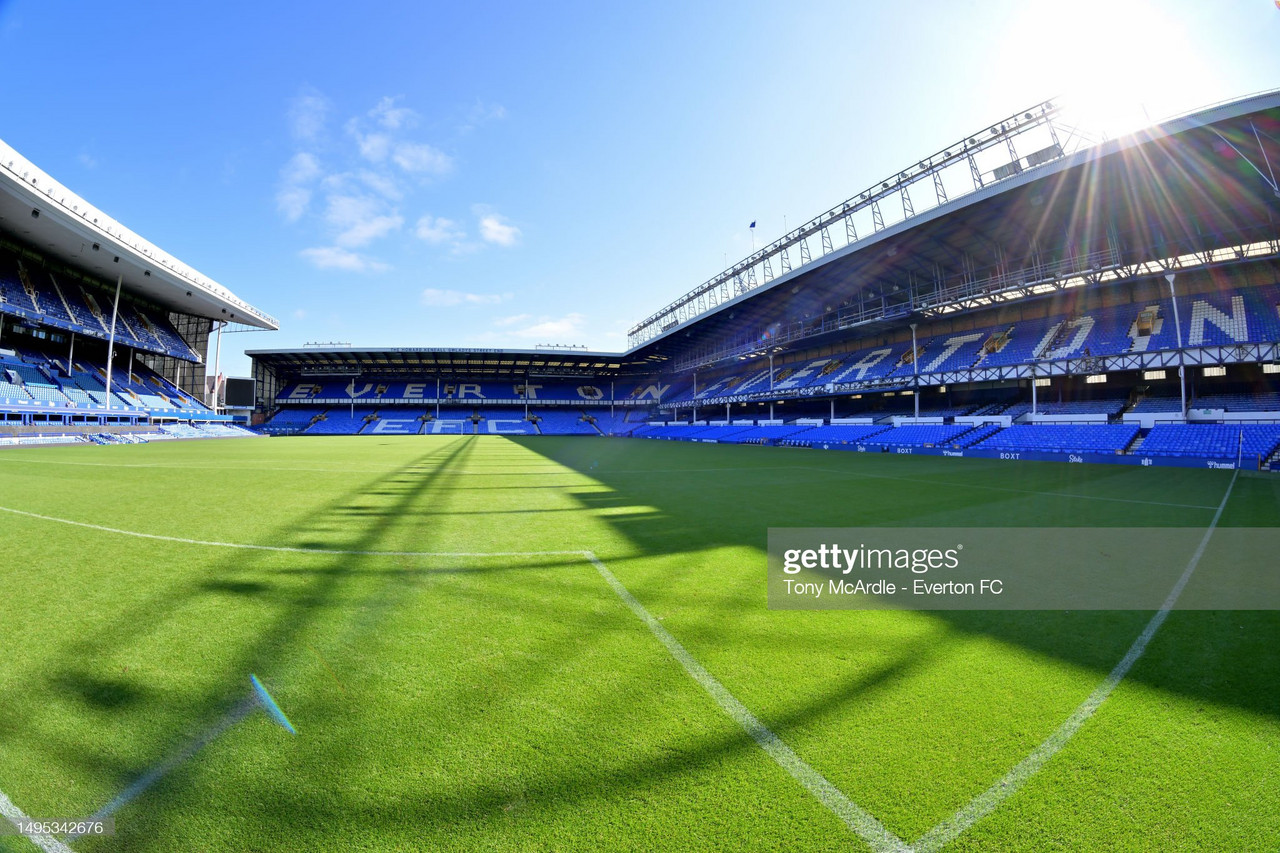 It isn't easy to mark just when Everton entered the ugly cycle which they currently find themselves in.
For many it would come with the beginning of Bill Kenwight's tenure as chairman. He took the reins in 2004, and under his rule Everton have won a grand total of zero trophies but have experienced a handful of close calls with relegation.
The story of Everton Football Club over the last couple of decades has been nothing short of theatrical. If Mr Kenwright could have written it and put it on stage, he'd likely be an even richer man than he already is – should the tragedy fans catch wind of it anyway.
The Latest Director's Box Drama
The most recent staged event at Goodison Park was the supposed 'headlock' which then-CEO Denise Barrett-Baxendale was put in after the Toffees' 4-1 home loss to Brighton on the 3rd of January.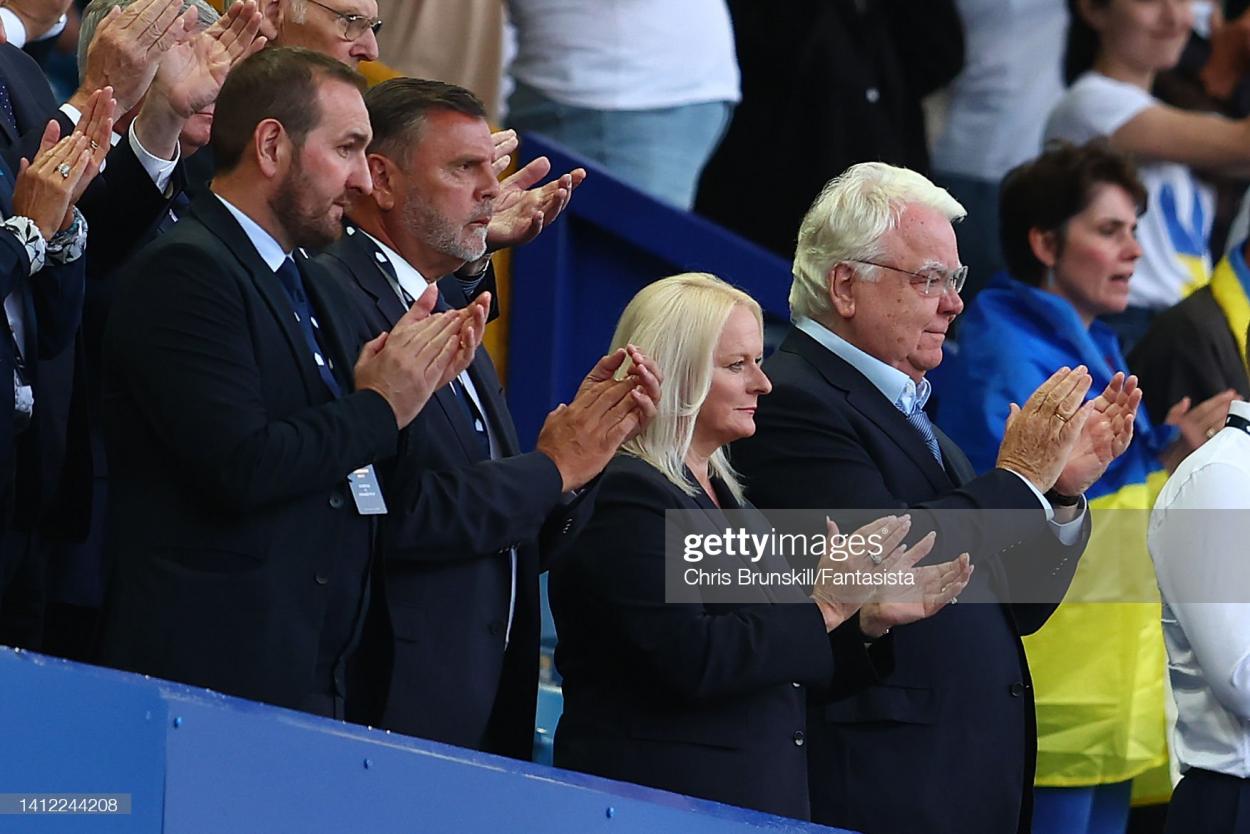 It did feel as if the event had been written by Shakespeare himself, everything fell perfectly into place. Everton had just suffered a sickening blow in their Premier League survival bid, sinking even further into the depths of the table.
The board had been under immense pressure all season, but it had weighed particularly heavy with former Liverpool manager Rafa Benitez still at the helm despite seeing the club sitting dangerously close to the relegation zone.
In an article written by Joe Thomas for The Liverpool Echo, "Everton chief executive Denise Barrett-Baxendale was 'put in a headlock' as she left the Goodison Park directors' box, club sources claim."
With all the pressure that they were under, some felt this was their attempt at rest bite. Or, a chance to villainize the fan base.
It all felt very strange. The Everton fanbase were rightfully desperate for answers regarding this alleged assault which took place on a female at her place of work. The allegations made were of utmost seriousness.
Interestingly, Merseyside Police stated that they had received zero reports of 'threats or incident' from the club in the two weeks following the supposed 'headlock'. The club had also claimed Barrett-Baxendale and Kenwright had been 'spat at' and surrounded when exiting the stadium.
Surely such serious allegations would be reported to the Police so those alleged of committing the crimes suggested could be duly dealt with. Apparently not.
It also seemed quite suspicious that there was no CCTV footage capturing the events both inside and outside the ground and there weren't any witnesses to the alleged assault, despite it taking place in a very busy part of the stadium. It all seemed very strange.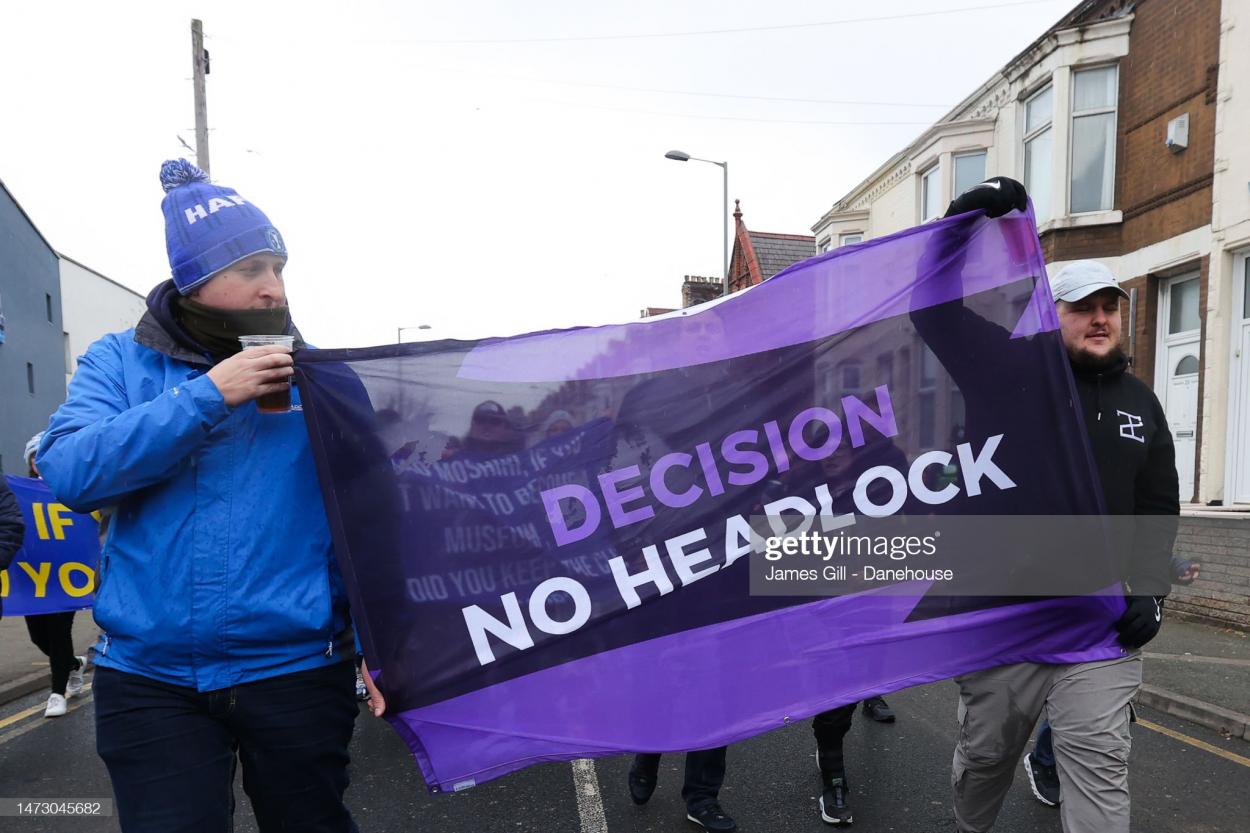 Of course, following these alleged events, the Everton board members includeing Barrett-Baxendale and Kenwright would not attend any games for the foreseeable future over fears for their safety.
For such a strong allegation it all seemed to go very quiet, very quickly. This article won't speculate on why and people will draw their own conclusions.
When 48 hours feels like an eternity
To touch on the board situation one final time in this piece, last month it was confirmed that CEO Denise Barrett-Baxendale, and fellow board members Graeme Sharp and Grant Ingles departed the club with immediate effect.
Bill Kenwright was expected to follow. This wasn't expected out of speculation, but because in the very same club-made statement it read, "a statement will be made about interim appointments and the future of the Chairman in the next 48 hours".
This statement was made on the 12th of July. As of the day this article is being written it is the 6th of July, and it is fair to say this has been a very long 48 hours.
The Man Who Knows The City
The appointment of Rafa Benitez and the disaster which followed deserves its own special mention. Though you could argue that the statement 'Rafa Benitez appointed Everton manager' would alone be hilarious enough.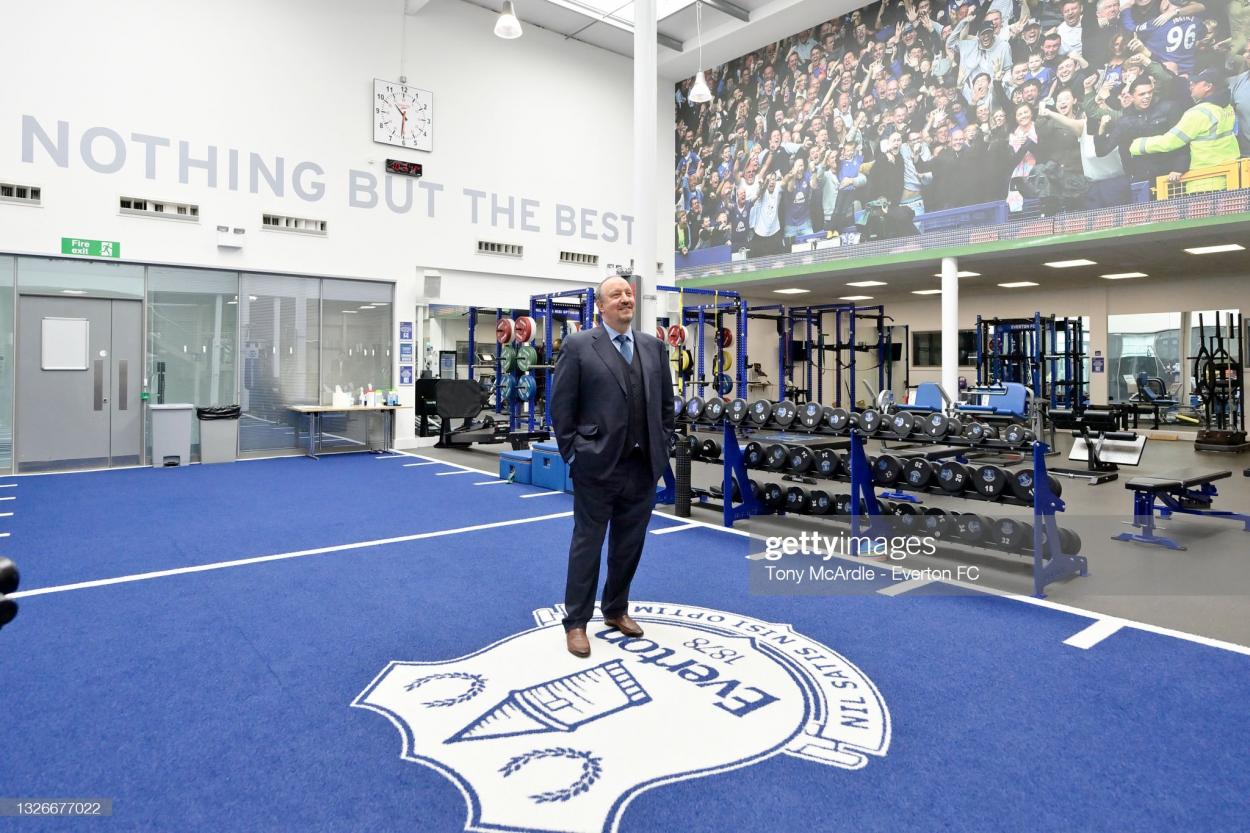 To quote Farhad Moshiri, "the man is in love with the city of Liverpool". Of course, there is no greater qualification than that.
Less of a 'fever dream' and more of an outright nightmare, the Spaniard was appointed as coach in June 2022 following the departure of Carlo Ancelotti.
On the back of a relatively successful season which gave Everton fans the opportunity to see a team which included James Rodriguez (unfortunately not live because of the pandemic), there was a good feeling at the club.
Of course, after Benitez was appointed and immediately banished the Colombian international, all that hope dissipated before the season had even started.
Acts of protests ensued, it seemed it was evident to everyone in football that this could only end in tears, apart from Moshiri.
On Benitez, to his credit he received a pittance to work with in the summer transfer window. Demarai Gray was signed for £2m from Bayer Leverkusen in the only paid move that window.
The underwhelming additions alongside him of Dele, Salomon Rondon and Andros Townsend left the Toffees scarily weak going into the 21/22 campaign. The club was (and still is) hampered by the Premier League's Financial Fair Play (FFP rules).
The combination of terrible coaching, an awful playing squad riddled with injuries and obvious unrest within the squad itself had doomed Everton that season. For many it felt the only way was down.
The entirety of the Benitez era felt like a horror film, though it will have been comedic for those on the outside looking in. It would finally end following a hilarious 2-1 away defeat to Norwich in January.
A Rock and a Hard Place
More protests regarding the running of the club would take place. Farhad Moshiri was tasked with appointing a manager who could keep Everton afloat. No one trusted he could do so. The final two names on his shortlist left little to be desired.
Frank Lampard or Vitor Pereira. Like choosing between, whichever two disagreeable words fit your proverb best. Both boasting zero experience in coaching a struggling club, and only one of the pair had managed in the Premier League (albeit for a short stint).
Vitor Pereira's managerial career barely fits onto one page on Wikipedia, despite having managed at senior level for 19 years. He's been everywhere; China, Portugal, Germany, Brazil and Saudi Arabia. A bit of a managerial mercenary.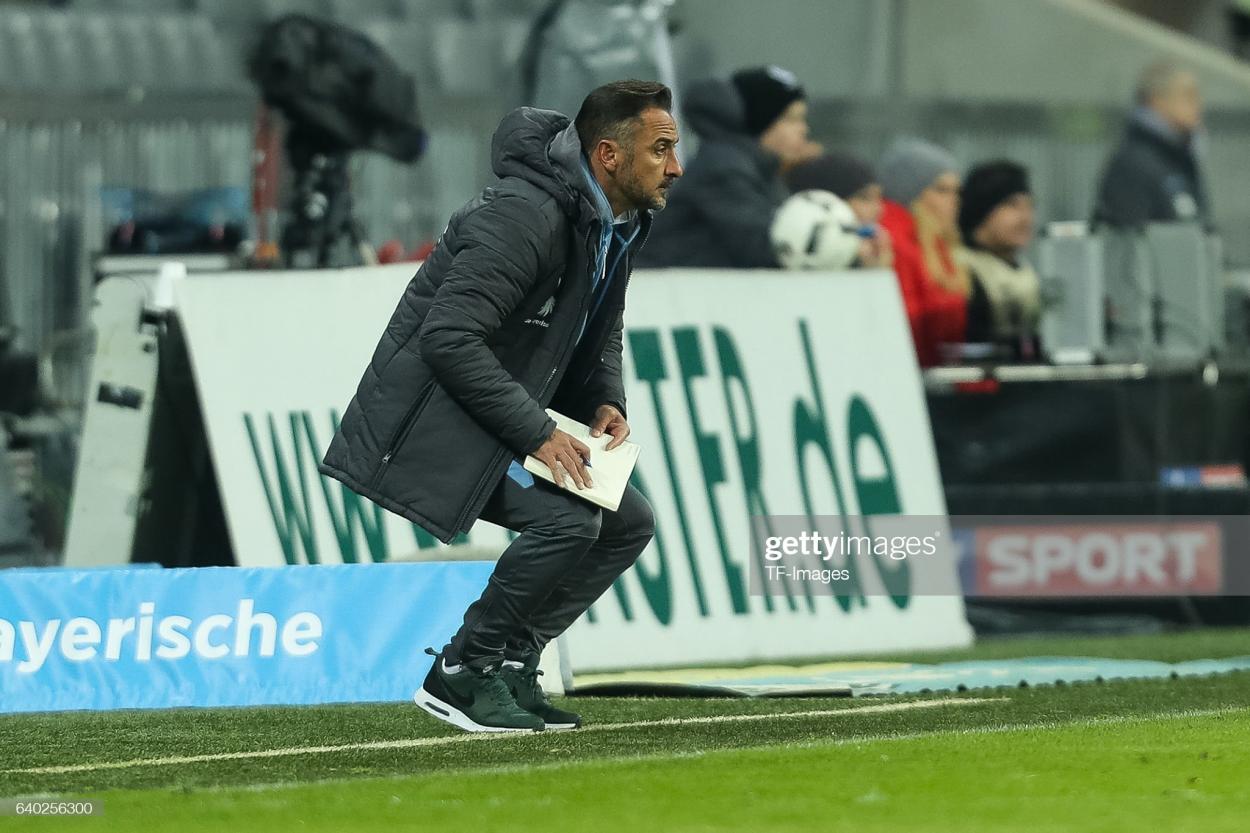 He is also a client of super-agent Kia Joorabchian. That is a serious no-go for Everton fans. Joorabchian has been a cancer on Everton Football Club since Moshiri took over.
His most notable exploit saw Everton take his client Anwar El-Ghazi sign on loan, who picked up £40k-per-week and took up an invaluable loan spot at the club, only to feature in two games for the club, registering zero goals or assists.
The worse crisis of the pantomime took place when Pereira was interviewed live on Sky Sports about his potential to become new Everton manager. It is certainly worth the watch, and unsurprisingly Everton fans were petrified by even the thought of having him at the helm.
Further protests made it abundantly clear to Moshiri that appointing him wasn't an option. This was make or break for Everton (until next season) as they had to appoint someone to steady the ship and guide them to safety.
Lampard felt like the lesser of two evils to the supporters and would eventually be appointed manager. He would go on to keep the club in the Premier League but would then put them in an even bigger predicament the following season than when he first joined.
He had never looked like he was going to succeed and the decision to let him go was months after when he should have been sacked – in the eyes of many following defeat against a struggling Bournemouth side twice in the space of a week.
Dacha In at the Deep End
To Moshiri's credit, he has appointed a man who will lead the club in the right direction no matter the circumstances. Sean Dyche worked miracles with the squad he inherited last season.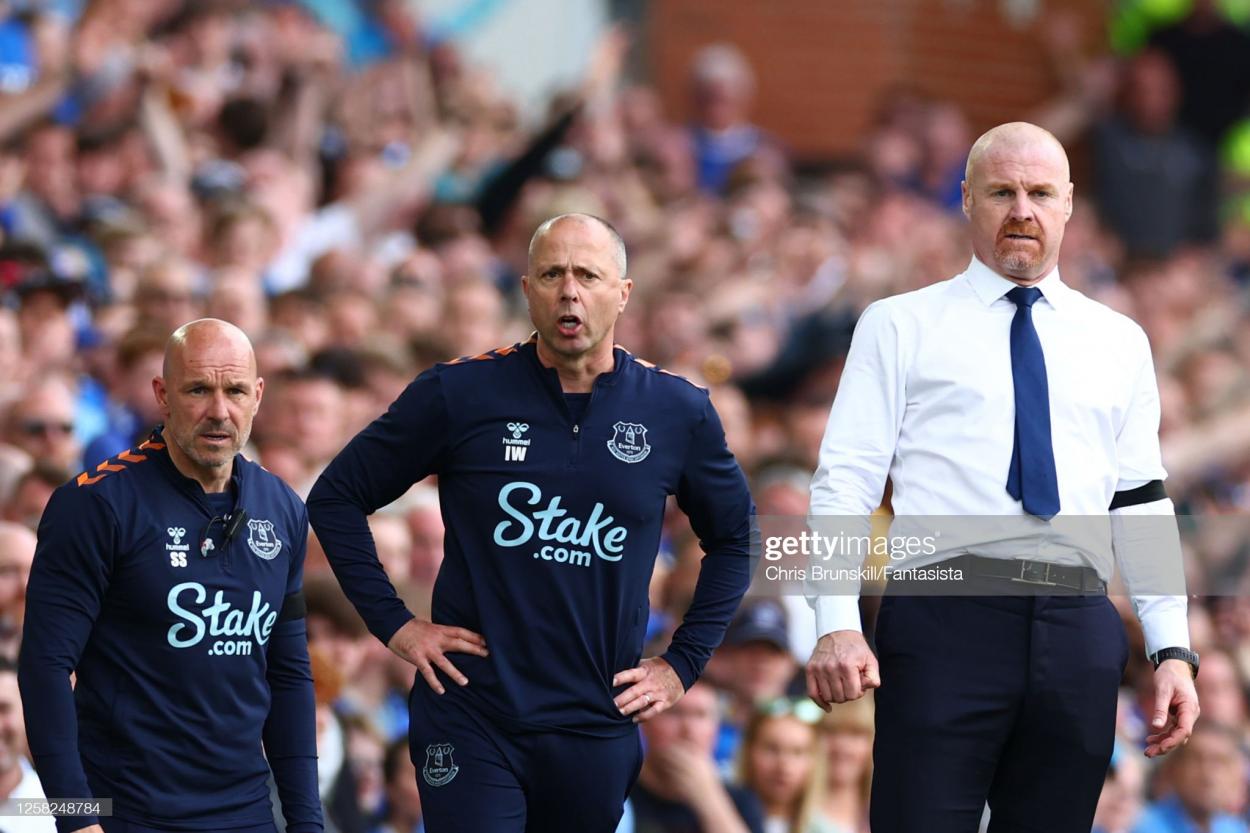 He kept Everton in the league despite a severe lack of Dominic Calvert-Lewin or any sort of striker at all for that matter.
Though, Moshiri had promised the fans on talkSport that "we need a striker, we will get one". Fast forward to February and Everton had made no signings in the January transfer window and were sat in the relegation zone.
There is much more to the tale regarding Moshiri's involvement with his friend Jim White and talkSport. He has an awful habit of talking and not acting.
The Curtain Call
In fairness, Moshiri has delivered on his promise of a new stadium, as the new ground on the docks of Bramley Moore is set to finish construction possibly at the end of the year.
Perhaps if he avoided involving himself in the footballing side of running a club, he may see more success. With the departures at board level, he can step back and appoint some people who know what they're doing.
Similarly, should the rumoured takeover come to fruition, and he keeps a share in the club, he can sit back, and the new owners could appoint some experienced personnel.
Despite staying up, Everton aren't out of the woods yet. With all the allegations which the Premier League made against them, the idea of spending any serious money to bolster the playing squad doesn't seem too likely, though with player sales who knows.
It would probably be best for all involved if the curtain closes on this chapter of Everton's story. Kenwright should voluntarily vacate his position as chair if he really has the best interests of the club at heart. We all know he's one for the theatrics, but this should be his curtain call.
Evertonians hold mixed opinions of Moshiri but in similar fashion, perhaps what would be best for him is to sell the club should the right people come in.