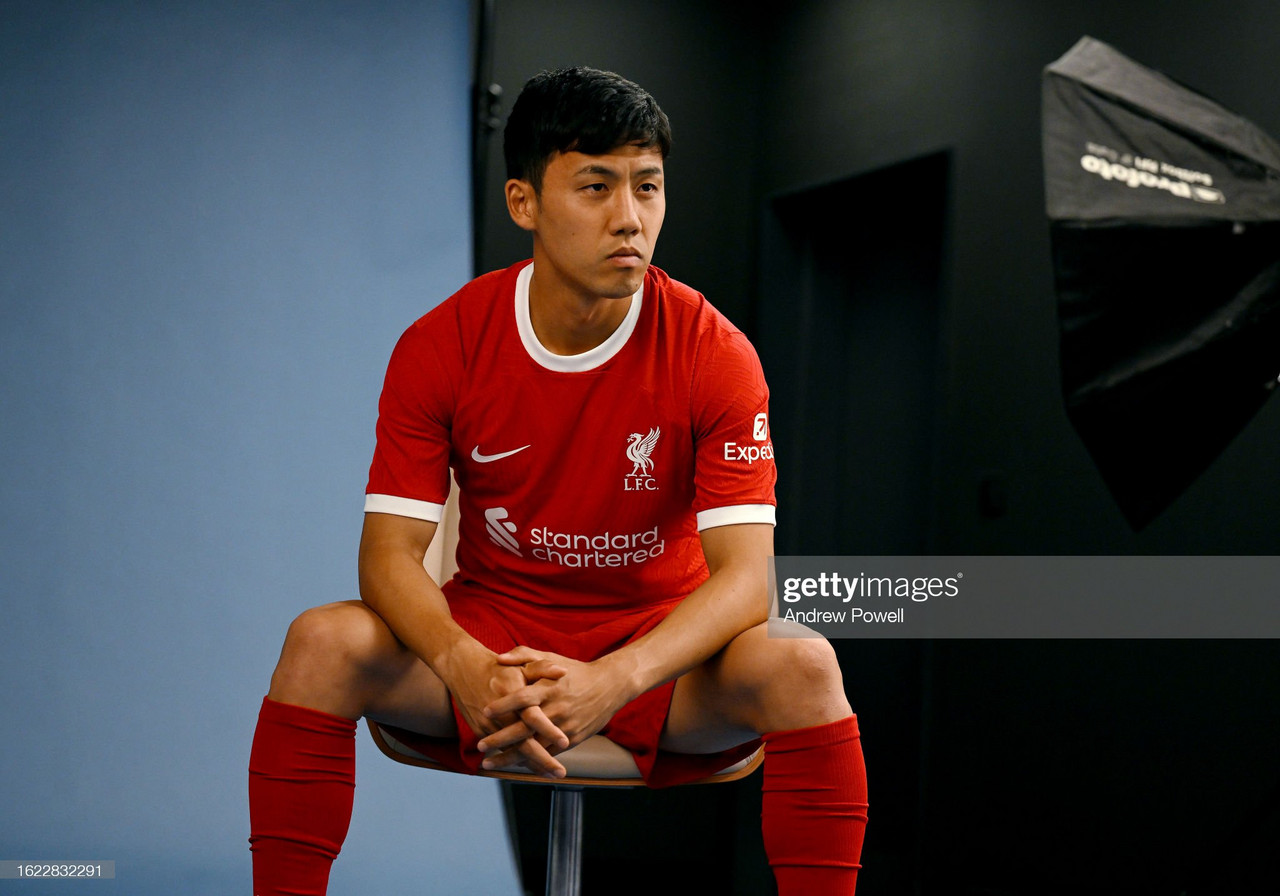 Jurgen Klopp insists that Liverpool are still an attractive option to potential signings despite not having Champions League football.
The Reds have missed out on both Moises Caicedo and Romeo Lavia to Chelsea in the last week, but the German claims that it is nothing to do with the club lacking pulling power, rather, the financial landscape of the game.
"I'm not sure if that's something to do with Liverpool, to be honest. It's not harder to attract, no.
Everything is more difficult, everything. So, there are reasons and you all know them. Whatever I say now about that you probably wrote it already.
There are a lot of things that are different from this year and last year already, some clubs just have a different way to do it and nobody understands 100 per cent how it works, but so far it works.
As a normal club, it's really difficult to catch up with them. That's just how it is.
Saudi Arabia on top of that has not made things easier. Our window ends here on August 31, and then their window is still open.
If the player is not happy or whatever then they will come again with an even bigger offer. I'm not sure that three weeks ago anyone would have thought Neymar Jr goes there.
Not everything is perfect in this European football or wider football, where the big leagues are. It is not written in stone that always everyone has to watch the Premier League, Bundesliga or La Liga. That's absolutely fine if it grows another league, that's how it is. That's still football. That's fine. We don't have the right to say that's not allowed.
China tried it, USA maybe still trying it. That's absolutely fine, no problem. The endless money causes a problem.
It would be cool if someone could find a solution, just a little bit of regulation.
But yes, it became more difficult, not to convince players to go to Liverpool. One hundred per cent If I had called, I don't know, one million players they all would have come here immediately.
We have to make sure that you go for the right ones from our point of view and our timing is different from other timings. We cannot just spend and have a look later.
I sit here and I'm really happy with our transfer window in this moment. I know what happened last week and I know how football fans are and I know that they would prefer to bring in a player who is £110 million.
That's kind of nice. But in the end, the pitch is the same size. The player will not grow with the money he costs, it is rather the other way around. I'm really happy for the moment, we will keep watching, looking."
He also seemed to confirm that the club are actively looking to strengthen their squad.
"We will try with all we have to make the best decisions for this club and we will not use money as or anything else as an excuse for one second. We will go for it with all we have."
The club announced the signing of Stuttgart and Japan captain Wataru Endo on Friday afternoon, and Klopp seemed excited about the prospect of working with the 30-year-old.
"I'm really happy we can announce the agreement with the club and the player.
That's really cool. I'm absolutely happy. I am from Germany, watch lots of Bundesliga, known him since Stuttgart and liked him pretty much from the start. A late bloomer
He is a really good footballer, 5ft 10 but jumps through the ceiling, really good in the air and generally defence. Tactically really smart. Good footballer, a big heart, desire.
This club had one of the biggest legends on my time who we signed at 29 - James Milner. One of the best players and characters I met in my life. Wataru can have a similar impact."
Klopp is unsure whether the new addition will be able to feature against Bournemouth.
Two midfielders who will definitely not feature against the Cherries for certain are Thiago Alcantara and Stefan Bajcetic, Klopp confirmed both are close to a return but Saturday will come too early.
Anfield debut for Alexis and Dom
The German admitted that he was impressed with the performances of Alexis Mac Allister and Dominik Szoboszlai in the 1-1 draw at Chelsea.
"Dom was physically impressive. His work rate to the late minute was immense, I didn't expect that, being there on that level until the last second was special.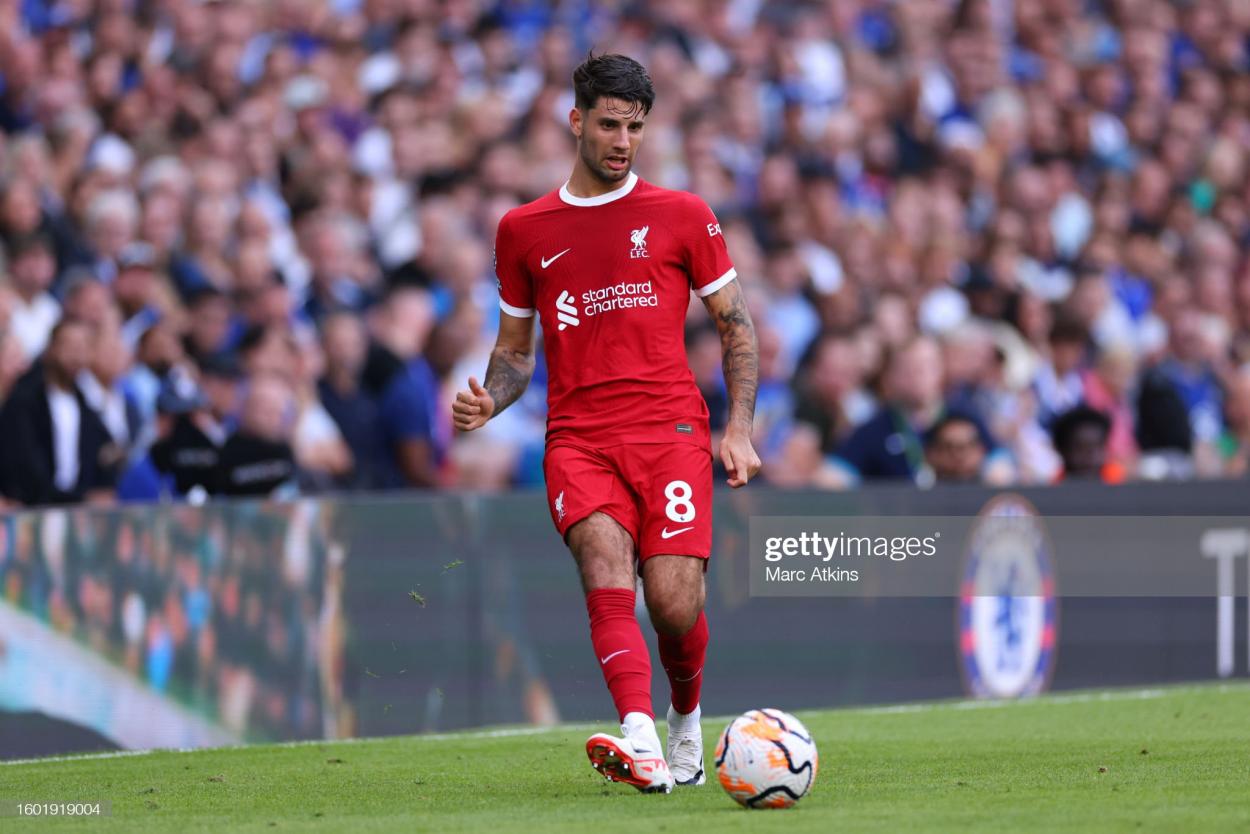 Macca was great at finding small spaces and being a creator. He was also defensive too.
We didn't play enough football and that was the problem against Chelsea. We weren't settled enough, that's not too surprising.
The duo will make their Anfield debut on Saturday and Klopp revealed that he has missed playing at home.
"We've missed Anfield and missed the atmosphere, I'm pretty sure the people are excited and happy to see us so let's use that as well."
Liverpool battered the visitors 9-0 when the sides last met at Anfield, however, Klopp is expecting a completely different team to turn up this season.
"The new manager has a completely different style of play. No coincidence that the board brought him in.
I like to use the word 'organised chaos', they will go for it, they will press us properly. Offensive approach.
Not the most complicated football idea, but a good one."