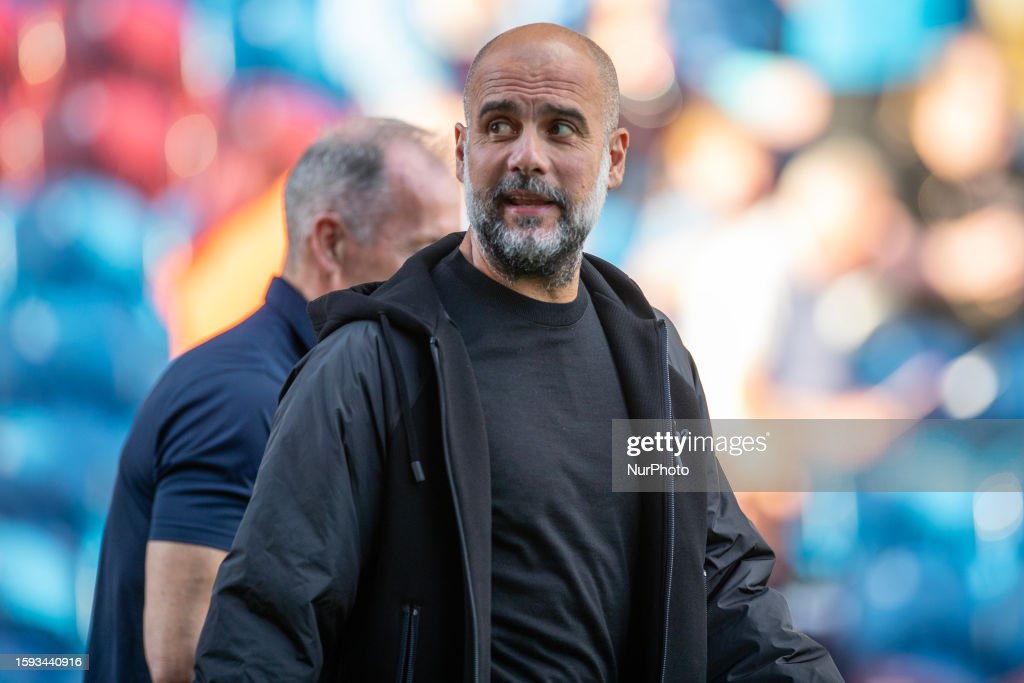 Pep Guardiola has described Newcastle United as an "extraordinary team" ahead of their visit to Manchester City on Saturday evening, and even claimed that Eddie Howe's side could be title contenders this season.
Newcastle claimed a top-four spot last season which meant they qualified for Champions League football for the first time since the 2002/03 campaign and kickstarted their Premier League season with a thumping 5-1 win over Aston Villa last weekend.
Howe has strengthened his squad and bought players who fit the way he wants his side to play and that could reap rewards, according to the City manager.
"They continue to do really well for a couple of seasons and they've bought perfect players for the way they play," Guardiola said.
"They are an extraordinary team. Playing three times a week is different to once a week; if they can handle the Premier League, Champions League, FA Cup and Carabao Cup, they are contenders."
City remain the team to beat on the domestic front and collected their fourth trophy of the year in midweek when they clinched their first ever Uefa Super Cup title after beating Sevilla on penalties in Athens.
However, there are legitimate claims that currently Guardiola's squad looks slightly weaker than last term. Ilkay Gundogan and Riyad Mahrez have left, Kevin De Bruyne is injured for several months, Bernardo Silva has been ill and will miss the game alongside John Stones.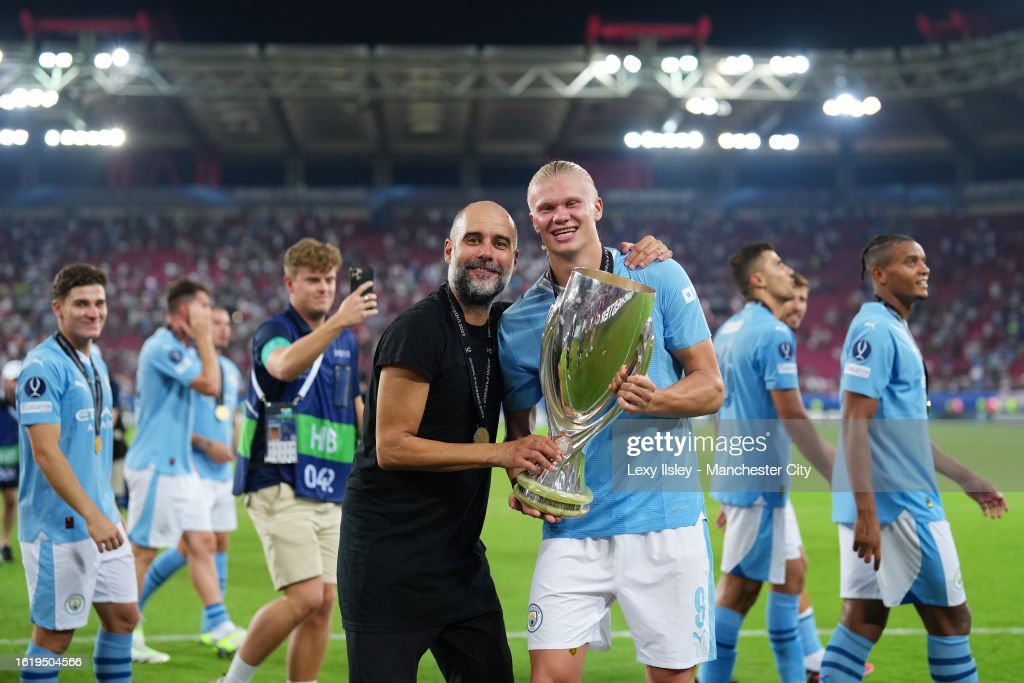 Throw in their late return from Athens in the early hours of Thursday morning and that the players were only able to do recovery work on Friday and the chance of Newcastle conjuring a statement performance away to the reigning champions grows in possibility.
No win at Etihad for Newcastle
Newcastle have travelled to the Etihad Stadium 18 times and only left with so much as a point once, back in the 2004/05 season when Alan Shearer was on the scoresheet. Perhaps there is no better time to strike and end such a poor run than this weekend.
Meanwhile, the home supporters will be hoping for a celebratory evening of their own. This is the first time City will play at home following the completion of their Treble success last season and starting their league title defence with back-to-back victories, following their opening-day win over Burnley, would be welcomed.
Guardiola has made it clear that replicating such an historic achievement will be tough and admitted his team will need time to adjust to some squad changes.
"It is a challenge to prove ourselves again," he said. "It is never easy in sport, but we need that. Overcoming problems is what defines whether you are a good team or not.
"We need our people more than ever; we can not be in a stadium looking at how good we are because what we've done before. Tomorrow we need them, from the first minute they'll be important."
Palmer can fill for De Bruyne
Guardiola also backed Cole Palmer, who has started his campaign with two goals including the equaliser in the Super Cup, to be able to cover for De Bruyne while the midfielder is out injured.
The 21-year-old academy graduate made 11 appearances for the first team last season and hopes to see more action this term. "You don't need two goals in two finals to define how good he is," Guardiola said.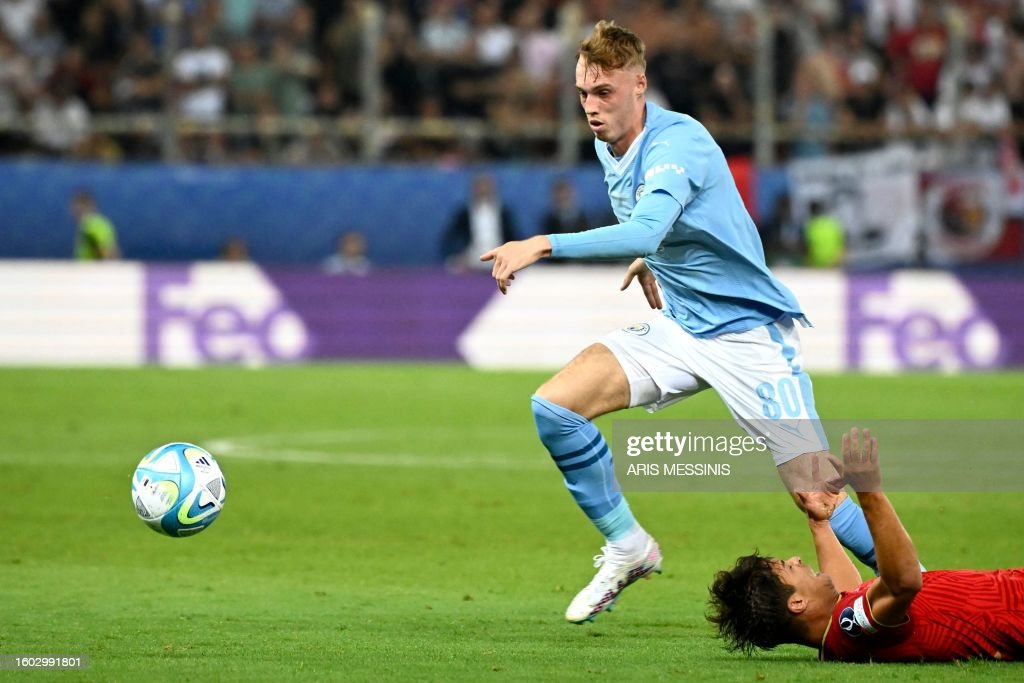 "Cole in the previous season arrived in an extraordinary moment, he defined the game in the FA Cup and then had injuries. He couldn't be there.
"Playing at City is not easy with Riyad [Mahrez, now departed], Bernardo [Silva] and a lot of players.
"Last season our players in midfield were De Bruyne, who will be four or five months out, [Ilkay Gundogan] who isn't here, we have to adjust a few things. We're not at our best, or our top, it's normal and we adjust a few things but the spirit is there."