With just over a week to go until the 2016 UEFA European Championships kick-off, Manchester United are set to be represented by 10 players from the club, for seven different countries.
Rashford chosen as England's wildcard
Three players in the confirmed England squad are the Red Devil's Wayne Rooney, Chris Smalling , and Marcus Rashford. As Manchester United and England captain, Rooney was guaranteed a place on the plane to France and Smalling's terrific season and improvement as a defender over the last two years has not only secured his place on the plane, but also in Roy Hodgson's likely starting XI.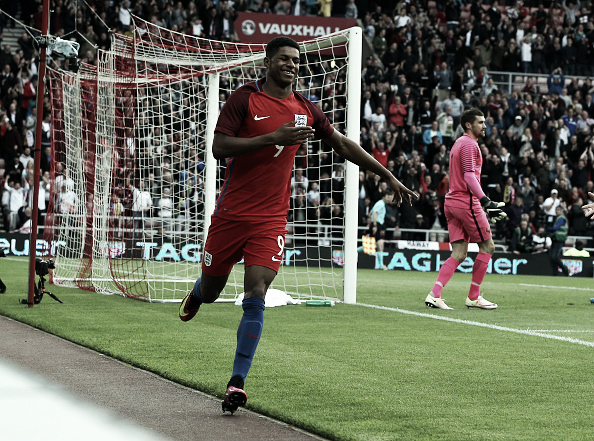 Marcus Rashford was the surprise inclusion from Roy Hodgson when he first drafted a 26-man squad in May, but an impressive performance from Rashford on his debut against Australia – scoring in the 3rd minute – forced Hodgson's hand to bring him along. It's been a crazy four months for Rashford that's seen him net twice on his full-team debut, and then score another on his Premier League debut, signing a new contract, scoring on his England debut and finally, being selected for his first major tournament.
Schneiderlin a late inclusion to Deschamps squad
After a late injury to Lassana Diarra, Morgan Schneiderlin joins Anthony Martial in the France squad looking to win their third European Championship. Schneiderlin was originally on standby, but after Diarra picked up with a knee injury, Schneiderlin was brought in to replace him.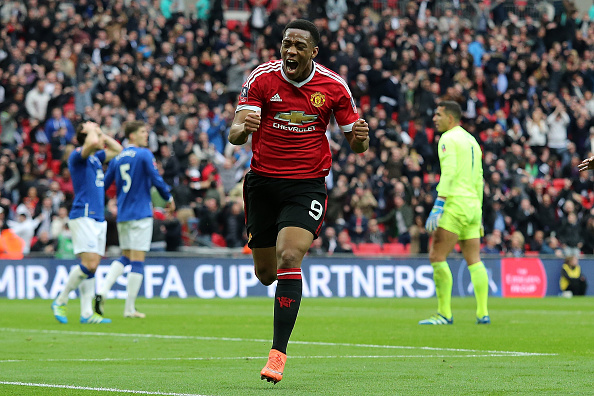 Anthony Martial took Old Trafford by storm this season after his big money move from Monaco, and he returned an impressive 17 goals and five assists throughout the season. The 20-year-old is coveted as one of the best young players in the world right now, and he'll be hoping he can help lead Didier Deschamps side to glory.
Mata and Herrera missed out as De Gea jets off to France
With three very good Spaniards playing at Old Trafford, it comes as a shock to not see all three of them make Vincente Del Bosque's side. David De Gea, who has gradually become Spain's number one keeper, is the only Red Devil to make the trip to France this summer.
Ander Herrera, who is yet to receive an international cap, is not a favourite of the Spanish manager. However, Juan Mata missed out after 41 appearances for the current European Champions.
Darmian the only devil to play for the Azzurri
Matteo Darmian is the only Italian player in United's first-team and has been selected by soon-to-be Chelsea manager Antonio Conte. The versatile right-back has played as a centre-back in a back three for his country but is much more effective down the right as England found out at the 2014 World Cup.
At the World Cup, Darmian averaged five defensive actions per game, won 44% of his duels and maintained an average pass accuracy of 86% for an Italy side that failed to progress out the group stage.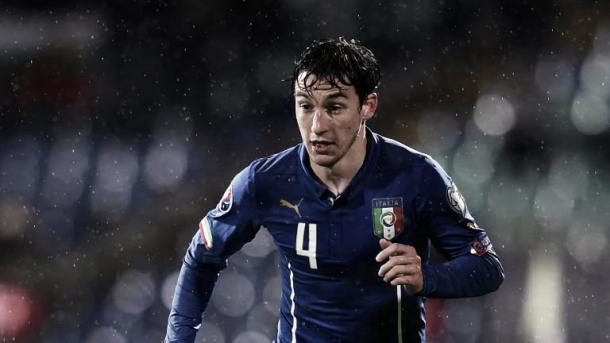 World Cup winner makes the German squad after injury
Until yesterday, Bastian Schweinsteiger was set to be excluded from the Germany team, but due to an unfortunate injury for Marco Reus, who has now missed the last two major tournaments through injury, the Manchester United midfielder will reclaim his place in the German squad.
Schweinsteiger's experience, playing for Bayern for over a decade, winning the Champions League and most recently winning the World Cup gives him an invaluable experience that other players can thrive off. His leadership was on show at United this season and he will be an excellent member of the German squad for the younger players.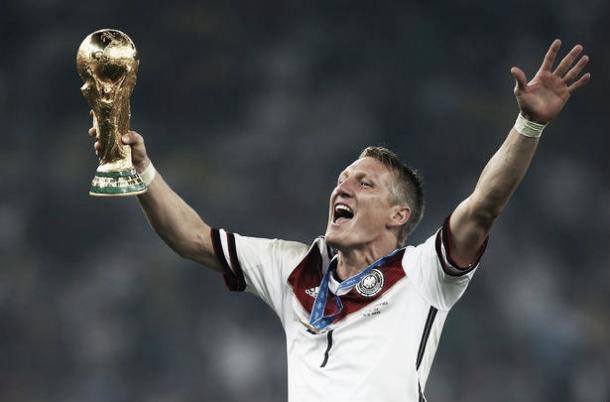 Marc Wilmots picks Fellaini as one of four midfielders
Marouane Fellaini will be the only Belgian representing Manchester United at Euro 2016, with fellow Belgian Adnan Januzaj missing out after an underwhelming season with Borussia Dortmund and United. Marc Wilmots often deploys Fellaini as a box-to-box midfielder, and heralded Marouane as "his best goalscorer".
The power-house midfielder hasn't had his best season and offers mixed reactions from fans. With his place in the team doubtful under Jose Mourinho, this tournament could provide the perfect stage for him to audition his talents.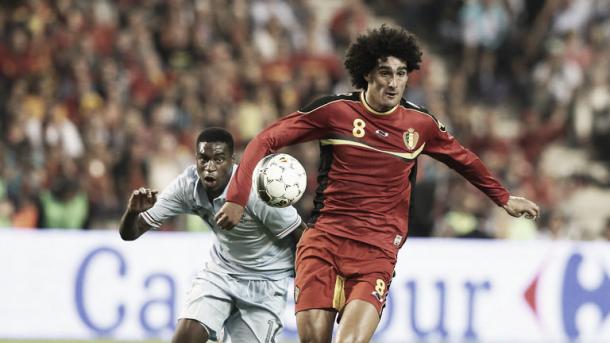 Paddy McNair given chance to show his worth in France
Northern Ireland are a surprise qualifier in this year's tournament and have benefited from the increased number of teams. Michael O'Neil will be hoping his strikers will be on hot form, with one them renowned for being on fire – Will Grigg. With three goals in his last seven international matches, there's bound to be goals for Kyle Lafferty too. Paddy McNair is the only United player in O'Neil's side.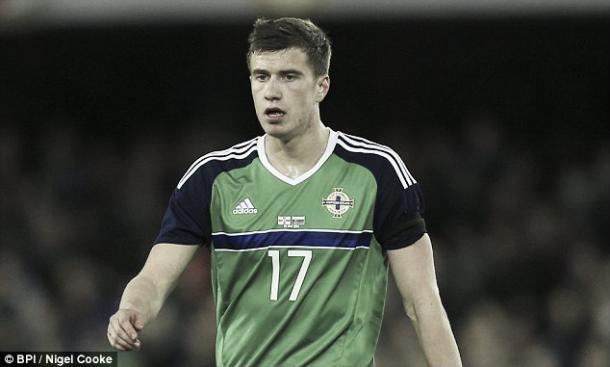 Belgium, England, Germany and home team France all have a very good chance of lifting the European Championship come July 10th, meaning there is a high chance a player could return to Manchester with a winner's medal, something that would definitely benefit the whole team by instilling a winner's mentality.