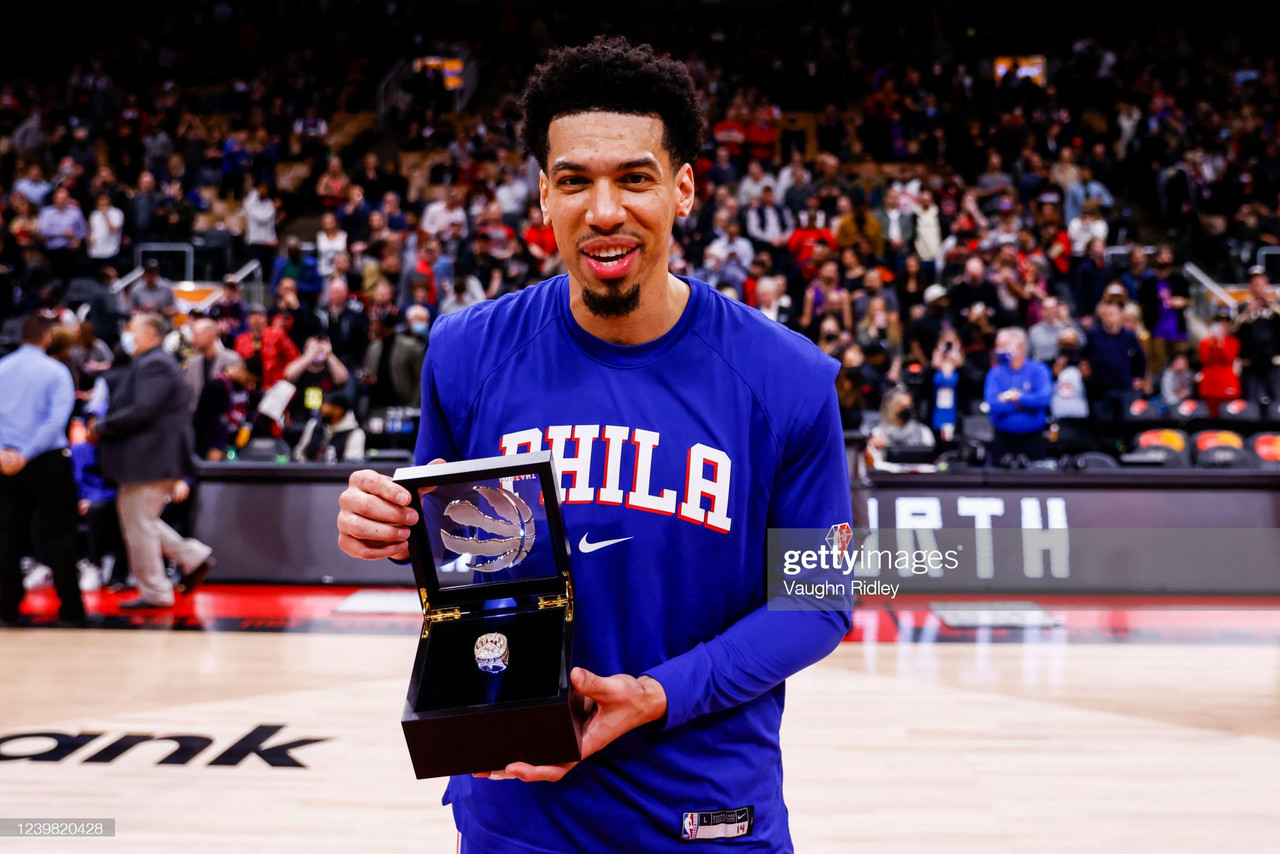 Almost three years later, shooting guard Danny Green has finally received his 2019 NBA Champion ring with the Toronto Raptors.
Despite playing for the Raptors for just one season, 'The Green Ranger' became a fan favorite due to his energy and consistency behind the arc.
Green played a big role in the Raptors championship run during the 2019 season. He averaged 10.3 points per game while shooting 45% from the three point line to go with four rebounds.
Danny Green receives his 2020 NBA Championship ring at the Scotiabank Arena tonight! pic.twitter.com/75Ivsds2lA

— Eduardo Villalpando (@eduardovh_mx) April 7, 2022
Ring ceremony
1,029 days after his final game for the Raptors, Green was awarded his championship ring by former teammates Fred VanVleet and Pascal Siakam.
The NBA veteran has faced off against his former team seven times since winning his second NBA title.
Due to postponements, rescheduling of games, and other circumstances, Green hadn't had the opportunity to pick up the ring from his former team.
Prior to the game between the Philadelphia 76ers and Toronto Raptors, the Canadian organization took a few minutes to show a tribute video of Green's best moments as a Raptor.
Worth the wait 🖤 pic.twitter.com/qMUgC9D64O

— x - Toronto Raptors (@Raptors) April 7, 2022
Career
Just a year after winning with the Raptors, Green earned his third career championship ring with the Los Angeles Lakers in the Orlando bubble. His first title came in 2014 with the San Antonio Spurs.
He is just one of four players in NBA history to win championships with three different franchises.
Coming down to the end of his career, Green is trying to get another championship ring, this time with the Philadelphia 76ers.
Playing next to James Harden and Joel Embiid doesn't guarantee reaching the NBA Finals. Green's shooting and defensive skills along with his leadership could help give the Sixers a chance at winning the Eastern Conference.